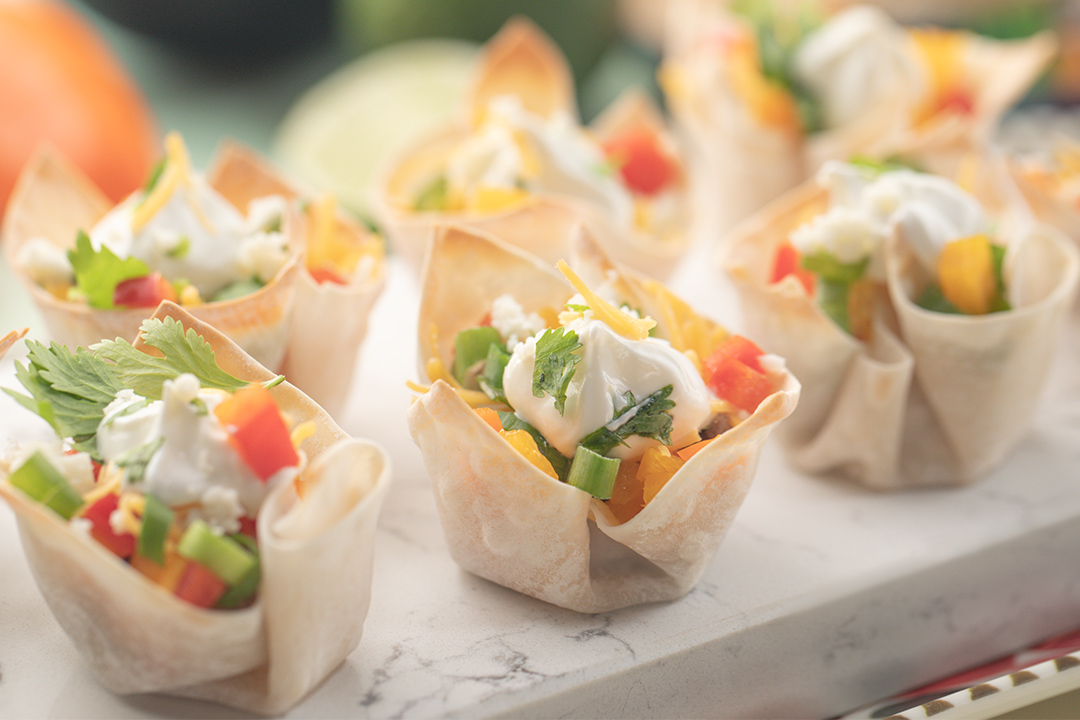 Mini Sweet Pepper Taco Bowls
Try this fun twist on #TacoTuesday! 🌮 These Mini Sweet Pepper Taco Bowls made with Pero Family Farms' Mini Sweet Peppers are the perfect bite-sized snack or lunch that packs a big punch of flavor! And with just the right amount of crunch and heat, these are sure to satisfy your cravings and add some fun to your day! So why not spice up your lunch or appetizer game with this fun and easy recipe.
What You Need
Ingredients
12 wonton wrappers
8oz. Pero Family Farms Mini Sweet Peppers, cleaned and diced
1 cup ground beef, cooked and seasoned
½ cup green onions, sliced into small rounds
½ cup sour cream
½ cup cheddar cheese, shredded
½ cup Cojita crumbling cheese, crumbled
¼ cup cilantro leaves, chopped
1 lime, quartered
What You Need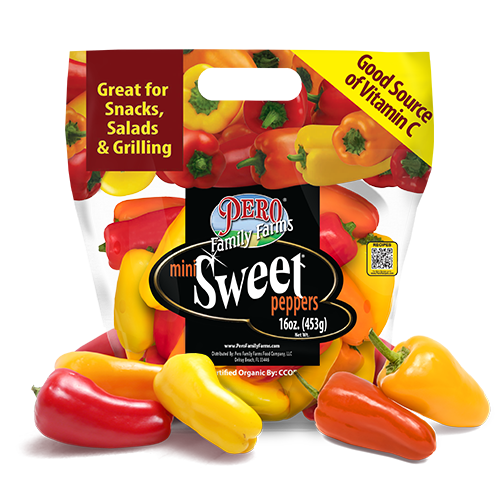 Lets Get Started
Directions
Preheat the oven to 350° F. Spray a mini muffin baking tray with nonstick
cooking spray.
Place the wonton wrappers in the center of the muffin cups and gently press
down to make a cup.
Bake for 5 minutes.
Remove cups from the muffin tray and let cool.
Add the ground beef evenly to all cups.
Add Mini Sweet Peppers evenly to all cups.
Next, add the Cojita cheese and cheddar cheese.
Next, add the green onions and cilantro on top.
Top with sour cream and serve.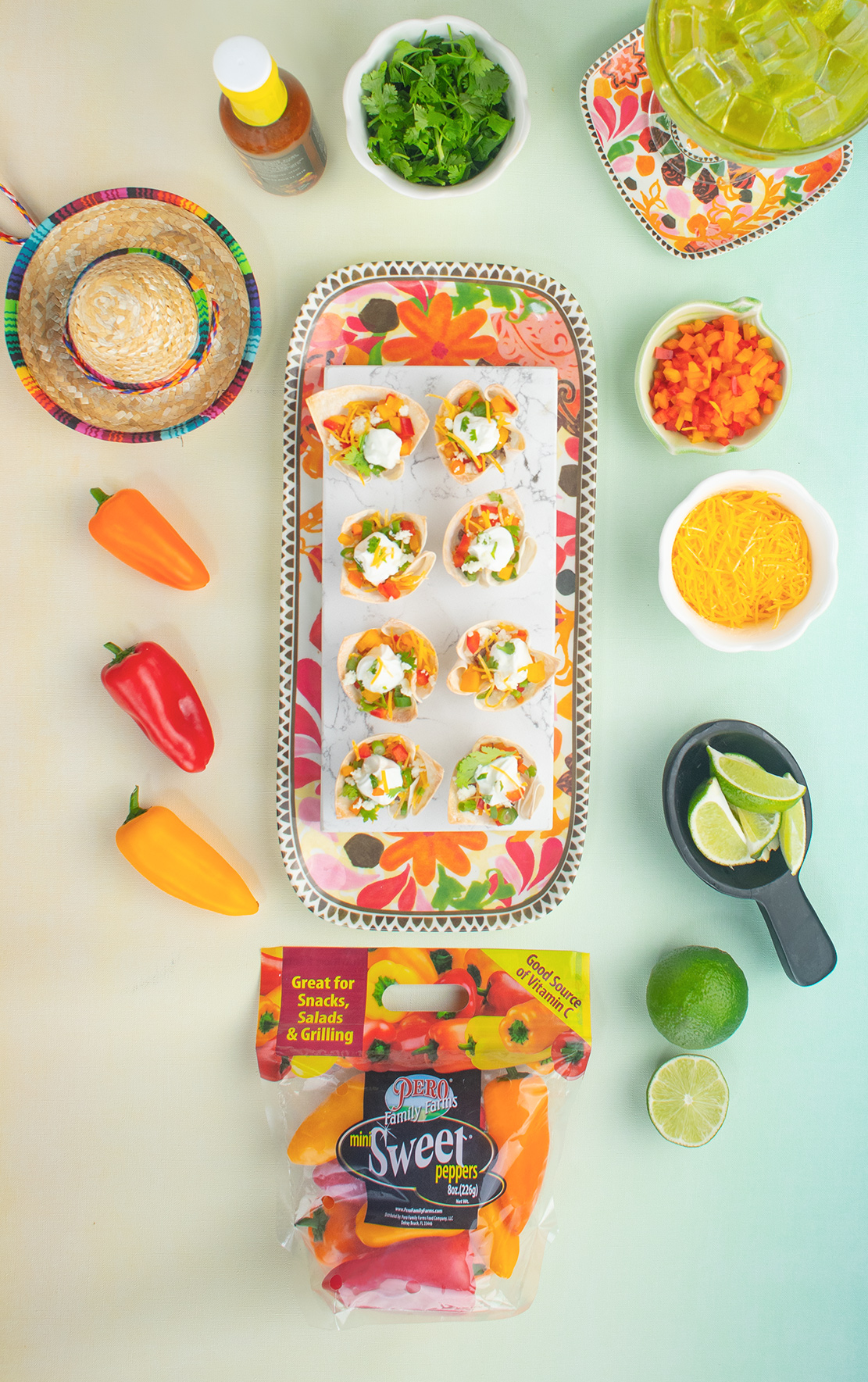 Get More Recipes
Visit this recipe page:
https://www.perofamilyfarms.com/recipe/mini-sweet-pepper-taco-bowls/
Find a store location near you: