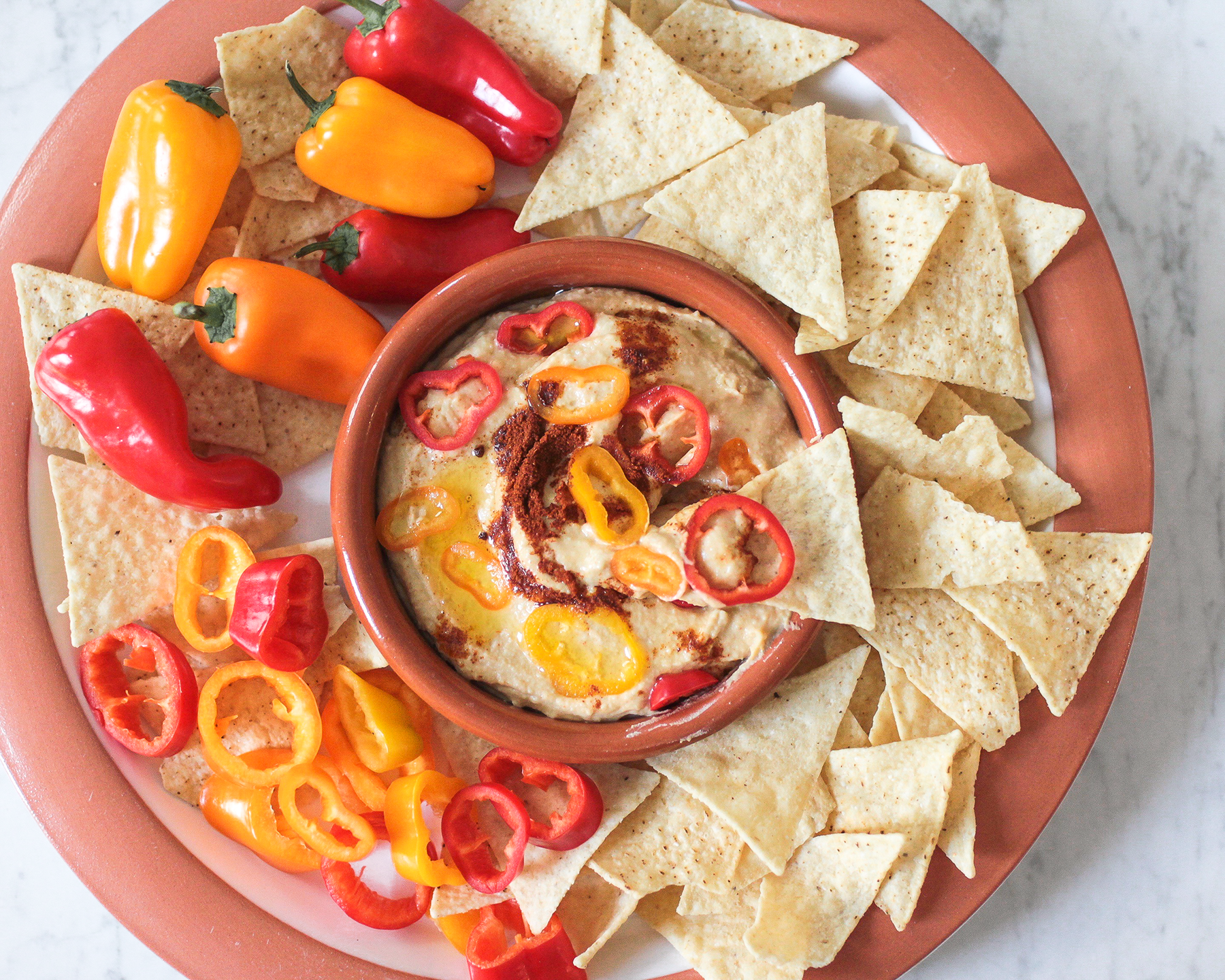 Mini Sweet Pepper Buffalo Hummus Dip
Flavor Profile | SWEET | SPICY
What better way to celebrate National Tortilla Chip day than with a yummy Mini Sweet Pepper Buffalo Hummus Dip!? This recipe is perfect if you're needing a little something extra to dip your chips into today!
What You Need
Ingredients
1/3 cup of Pero Family Farms Mini Sweet Pepper Rings
1 can low or no sodium Garbanzo Beans, reserve 2 TBLS garbanzo liquid, rinsed and drained
1 clove Garlic, pressed
2 TBLS Tahini
1-2 TBLS Lemon Juice
2 TBLS Hot Sauce or Cayenne Pepper, recommend to use hot sauce
2 TBLS reserved Garbanzo Bean liquid
½ tsp Paprika
Salt and Pepper to Taste
1/2 tsp Sea Salt
2 pinches Black Pepper
What You Need
Lets Get Started
Directions
Remove skins from the garbanzo beans by lightly pinching the bean and discarding the skin. Place all ingredients in a food processor or high speed blender, except the mini sweet pepper rings and blend until smooth. Adjust hot sauce to liking and blend again if necessary.
Fold in the mini sweet pepper rings. Place in an airtight container and refrigerate until cold.
To serve garnish with more mini sweet peppers and a few dashes of paprika.
Serve and enjoy.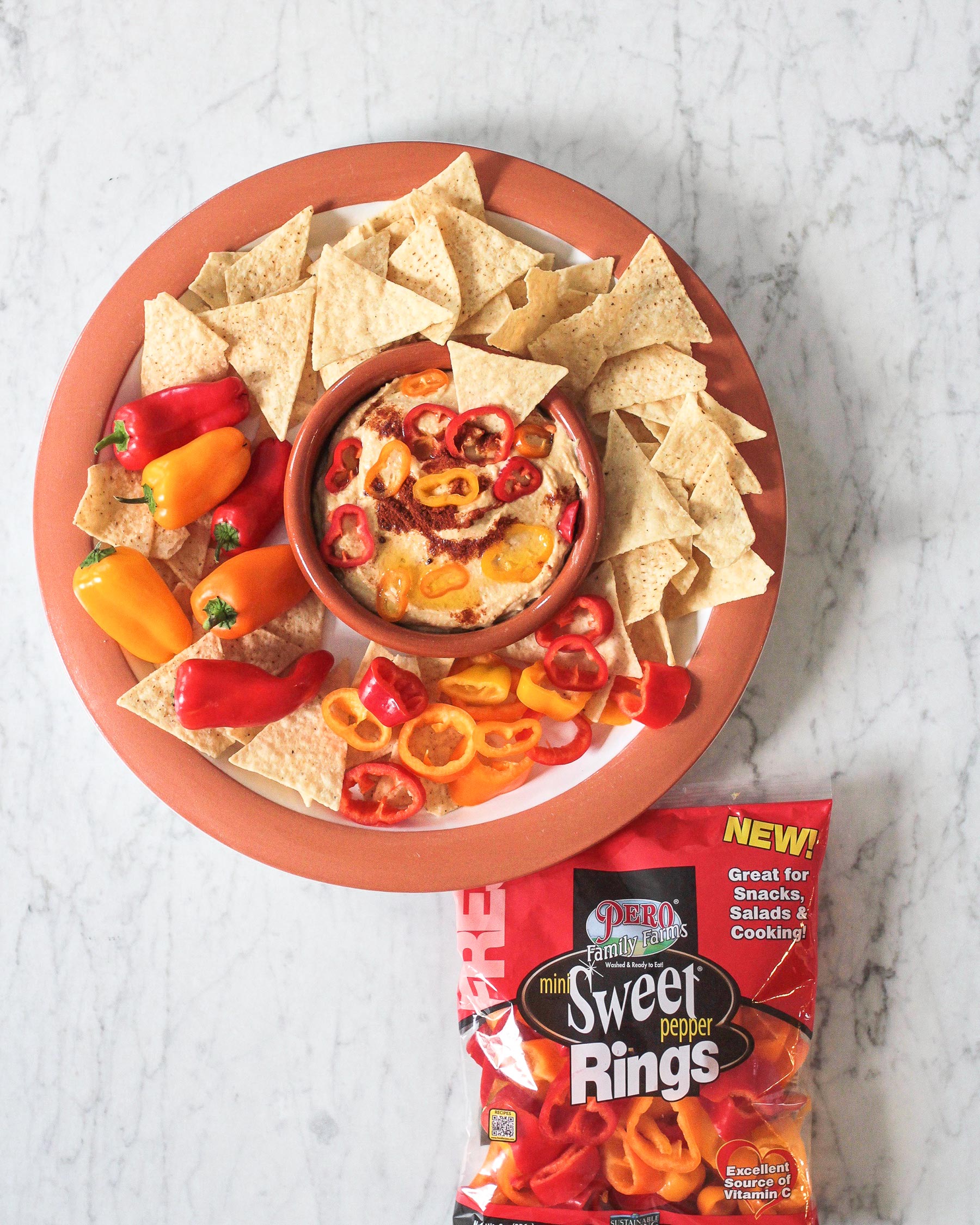 Get More Recipes
Visit this recipe page:
https://www.perofamilyfarms.com/recipe/mini-sweet-pepper-buffalo-hummus-dip/
Find a store location near you: