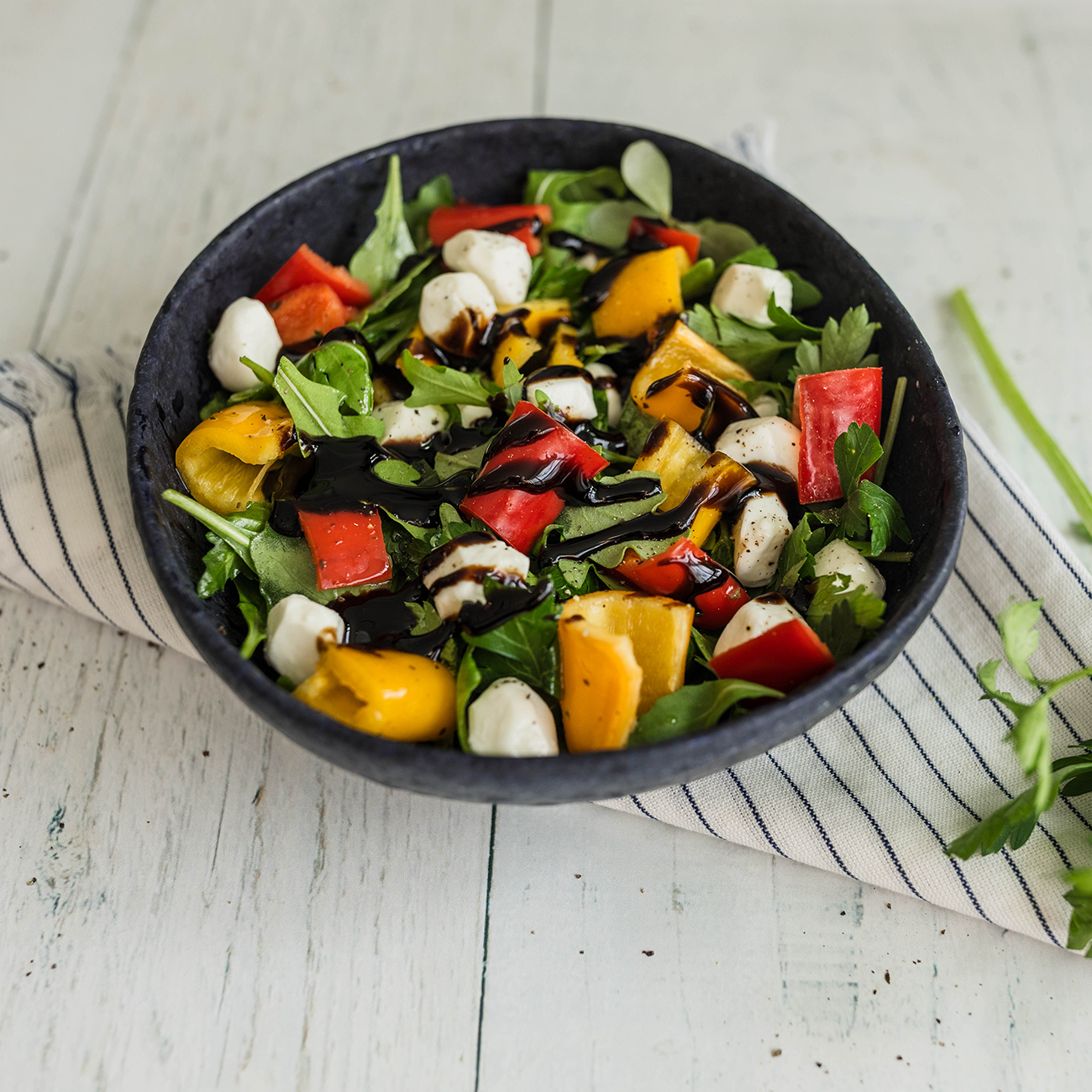 Mini Sweet Pepper Caprese Salad
Caprese salad is one of our favorite light and refreshing dishes – simple to make and delicious to enjoy. For this recipe, we paired grilled Mini Sweet Peppers with rich mozzarella cheese, for a sweet and smoky flavor you will love.
What You Need
Ingredients
8oz. Pero Family Farms Mini Sweet Peppers
4oz. mozzarella cheese, thinly sliced
1 tbsp. Balsamic glaze
1 tbsp. olive oil
½ tbsp. fresh parsley, chopped
Salt and pepper to taste
What You Need
Lets Get Started
Directions
Preheat the grill to medium-high temperature.
Place the Mini Sweet Peppers into a bowl and toss with olive oil, salt and pepper.
Next, place the Mini Sweet Peppers on the grill for approximately 3 to 5 minutes, turning occasionally, until they reach your desired texture.
Arrange the sliced mozzarella on a plate, placing the grilled Mini Sweet Peppers on top.
Drizzle with Balsamic glaze and finish with parsley.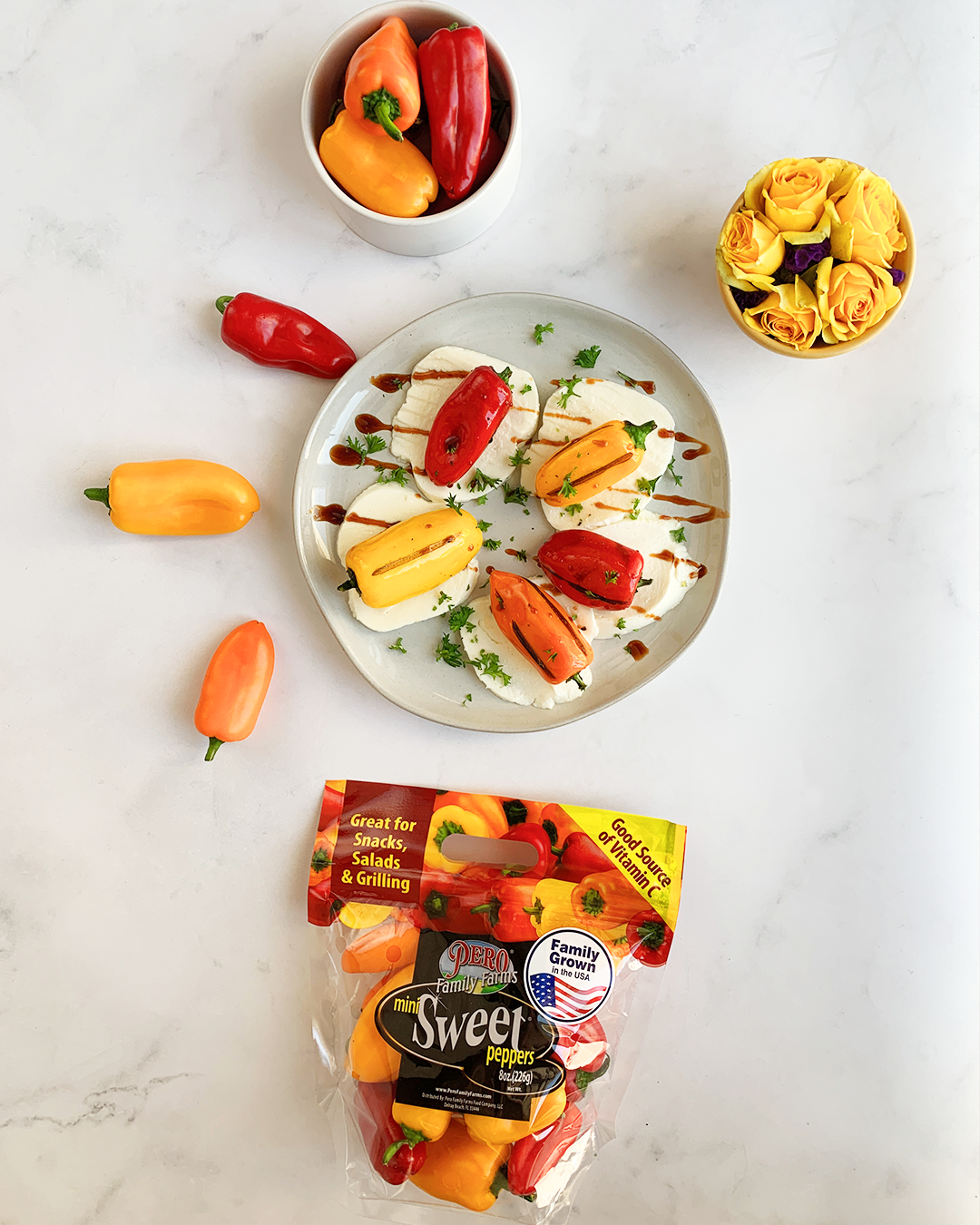 Get More Recipes
Visit this recipe page:
https://www.perofamilyfarms.com/recipe/mini-sweet-pepper-caprese-salad/
Find a store location near you: