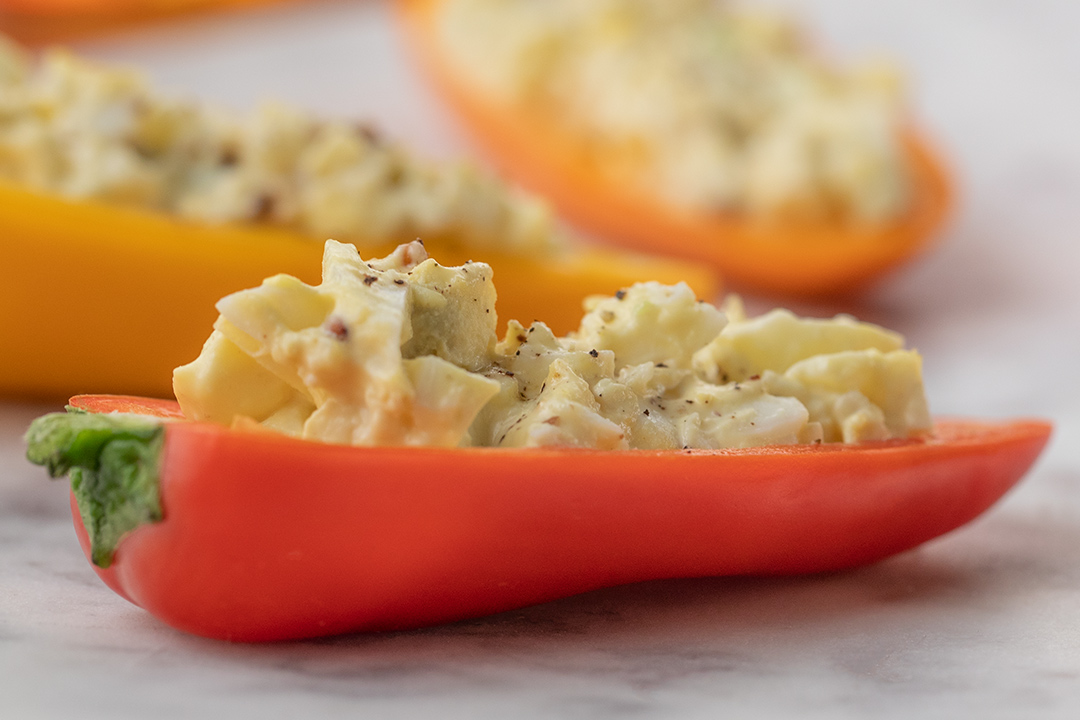 Egg Salad Mini Sweet Peppers

Still have a few leftover Easter eggs laying around? Transform them into a delicious Egg Salad Mini Sweet Pepper appetizer or snack! This recipe is easy, flavorful, and perfect for any occasion. The combination of the creamy egg salad plus the sweet, crunchy bite of Pero Family Farms Mini Sweet Peppers is simply irresistible.
What You Need
Ingredients
 6 large eggs
 8oz. Mini Sweet Peppers
 ½ cup mayonnaise
 ¼ cup finely chopped celery
 ¼ cup finely chopped onion
 ¼ tbsp. stone ground mustard
 Salt and pepper to taste
What You Need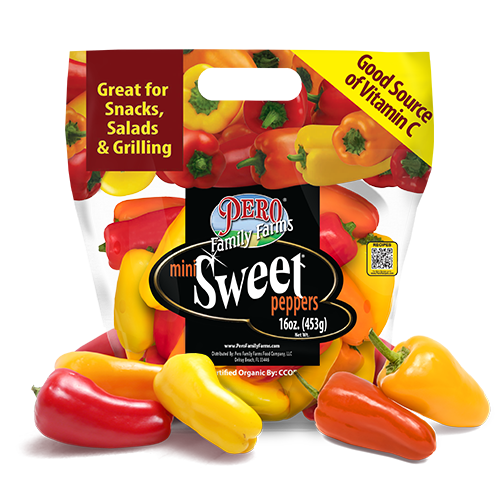 Lets Get Started
Directions
Put eggs in a medium saucepan with cold water. Bring to a boil; turn off heat and let sit for 10 minutes.
Peel eggs and chop well.
Add celery, mayonnaise, onion, mustard, and salt and mix well.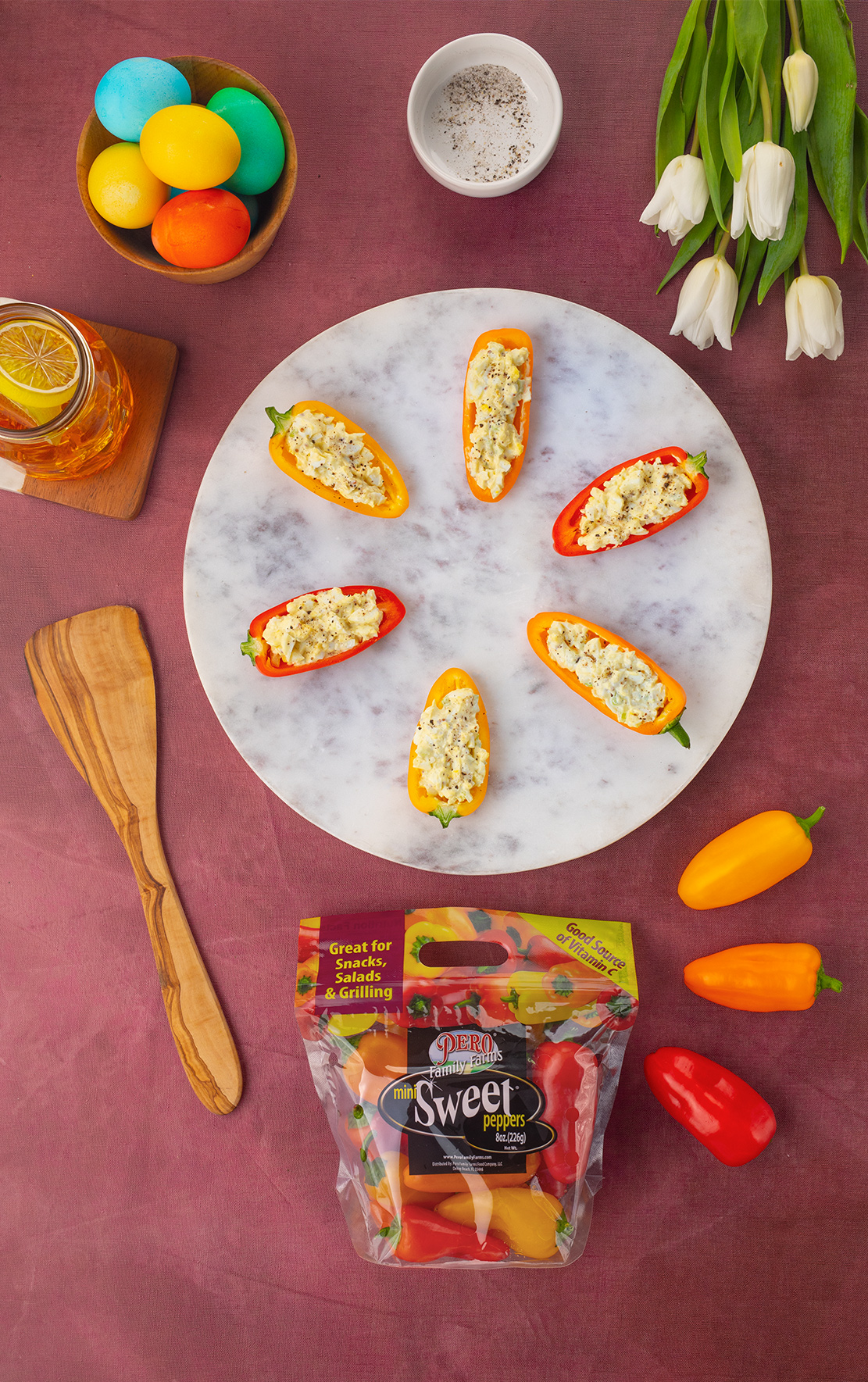 Get More Recipes
Visit this recipe page:
https://www.perofamilyfarms.com/recipe/egg-salad-mini-sweet-peppers/
Find a store location near you: