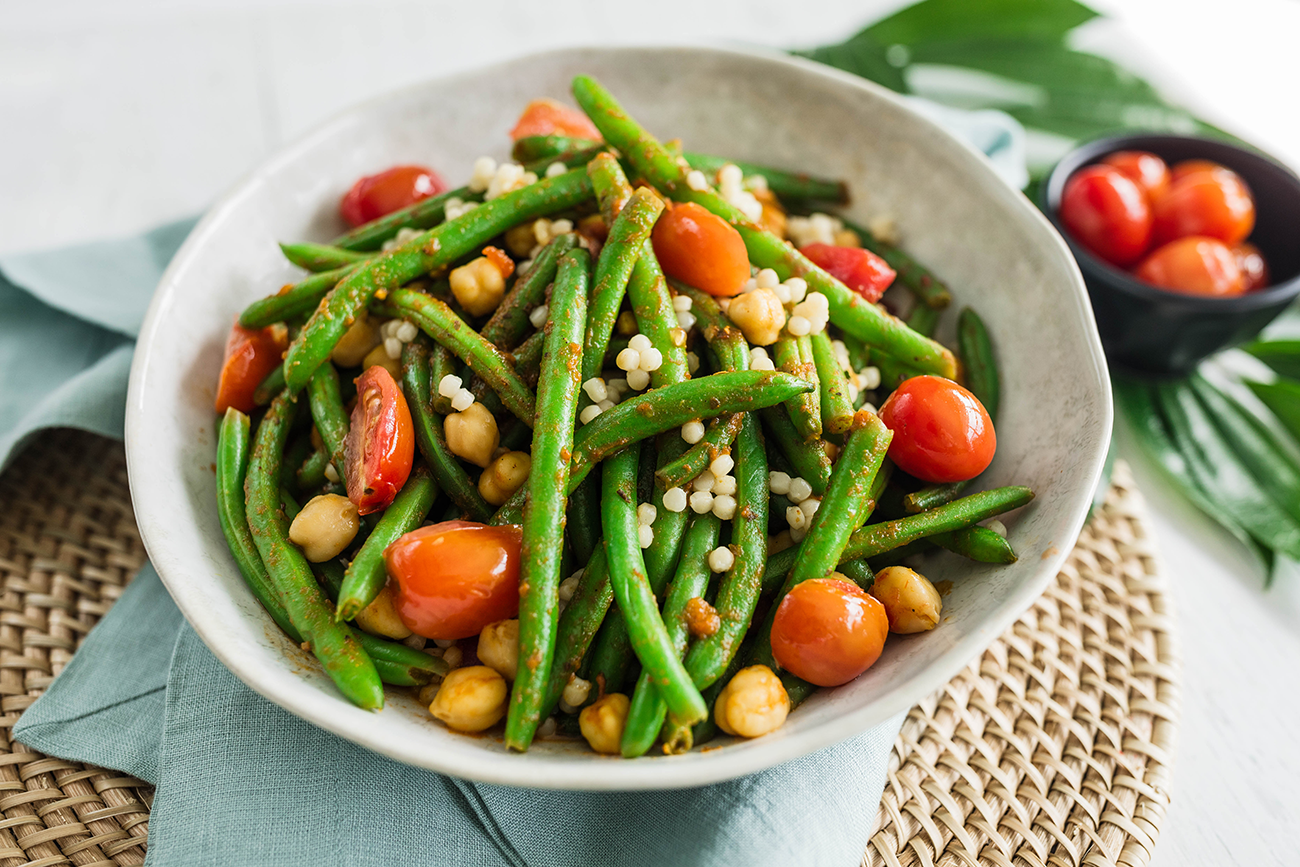 Moroccan Tagine Green Beans
Flavor Profile | SAVORY
Moroccan style Green Beans with the most flavor! Make this recipe with our fresh Green Beans to get the extra crunch!
What You Need
Ingredients
12oz. Pero Family Farms Green Beans
1 cup grape tomatoes, blistered
½ cup vegetable stock
½ cup couscous, cooked
½ cup garbanzo beans, drained
1 tbsp. olive oil
½ tbsp. lime juice
½ tbsp. garlic, minced
1 tsp. smoked paprika
½ tsp. cumin
½ tsp. turmeric
½ tsp. cinnamon
Salt and pepper to taste
What You Need
Lets Get Started
Directions
Follow the cooking directions on the back of the green beans package and cook the beans to your desired texture.
Heat a large sauté pan with olive oil to high temperature and add the tomatoes.
Cook for 1 minute or until the skin starts to blister.
Next, turn the heat down to medium and add the green beans, garbanzo beans, couscous, lime juice, vegetable stock and all of the seasonings.
Cook for 3 minutes.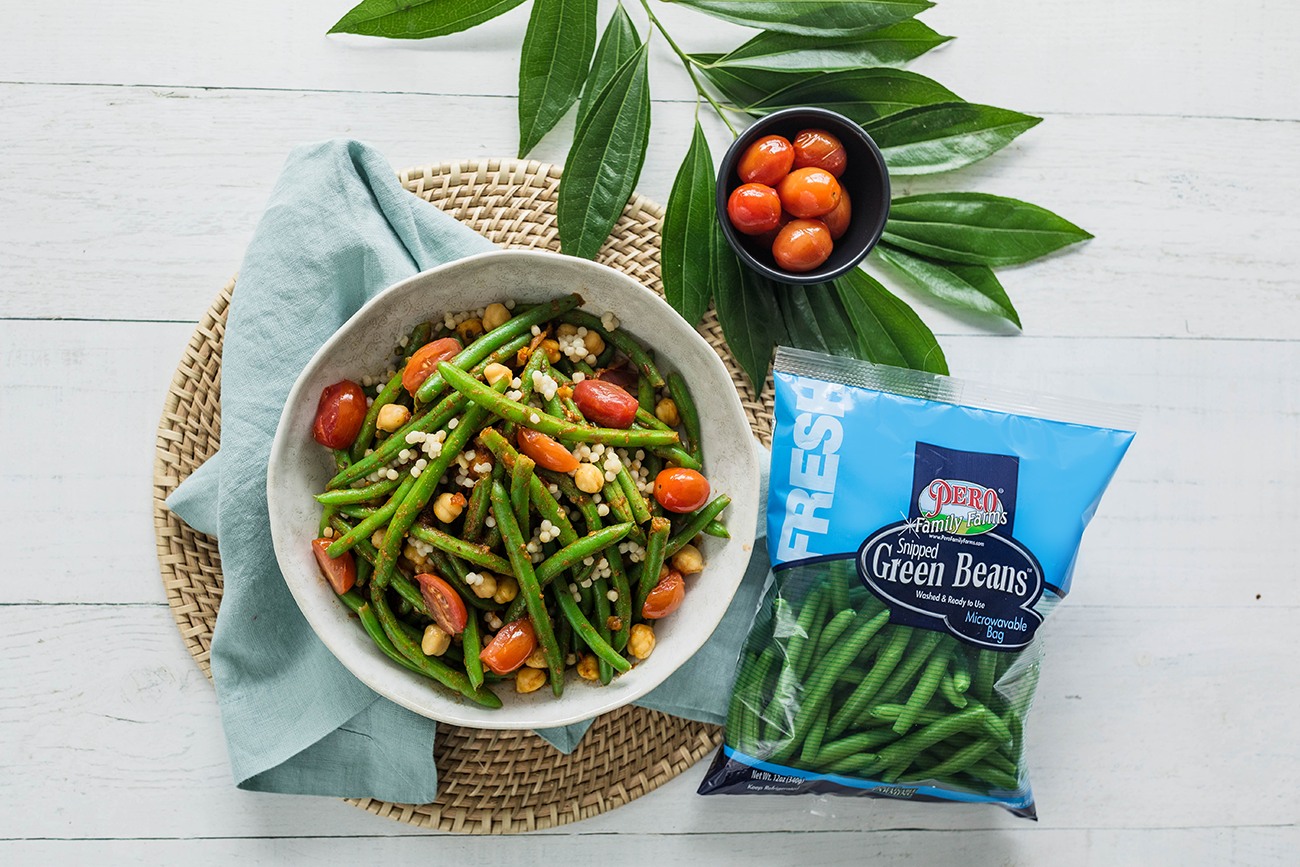 Get More Recipes
Visit this recipe page:
https://www.perofamilyfarms.com/recipe/moroccan-tagine-green-beans/
Find a store location near you: