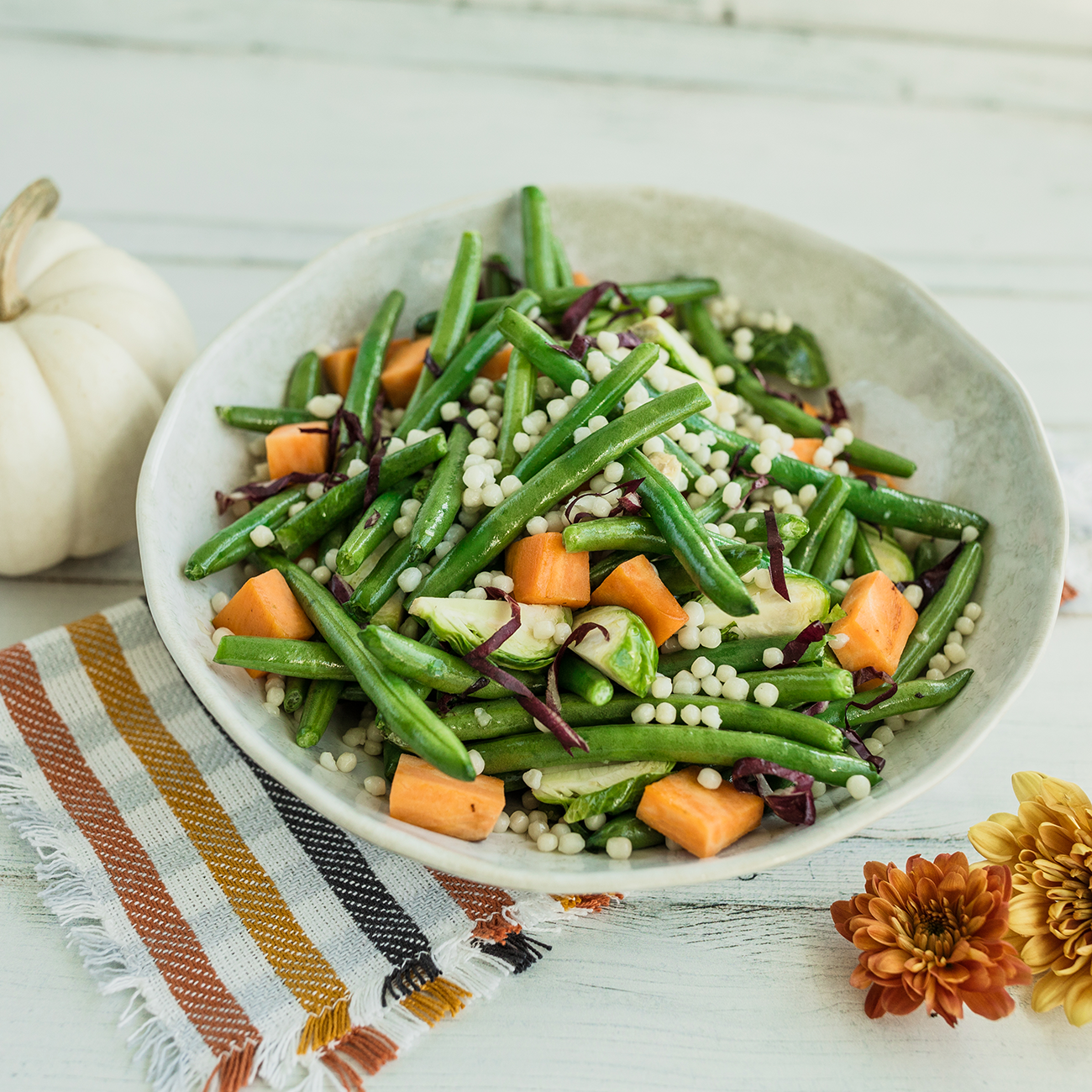 Sweet Green Beans & Brussels
Flavor Profile | CRUNCHY
Raise your hand if you enjoy the sides more than the Turkey on Thanksgiving! This Green Bean, Sweet Potato, Brussels Sprouts, Couscous side dish is the perfect addition to any holiday table!
What You Need
Ingredients
1 lb. . Pero Family Farms Snipped Green Beans
1 cup Sweet Potato, cubed
1 cup Pero Family Farms Brussels Sprouts, sliced
2 cups couscous, cooked
¾ cup radicchio, thinly sliced
1 ½ tbsp. white balsamic vinegar
1 ½ tbsp. olive oil
Salt and pepper to taste
What You Need
Lets Get Started
Directions
Preheat oven to 375⁰F. Spread the beans, brussels sprouts and sweet potatoes out on a large baking tray.
Drizzle the olive oil over the top of the vegetables and add salt and pepper, to taste.
Toss gently until evenly coated. Cook for 30 minutes or until the vegetables are cooked to your desired texture.
Place the roasted vegetables into a large bowl and add radicchio, couscous and balsamic vinegar.
Mix well and serve.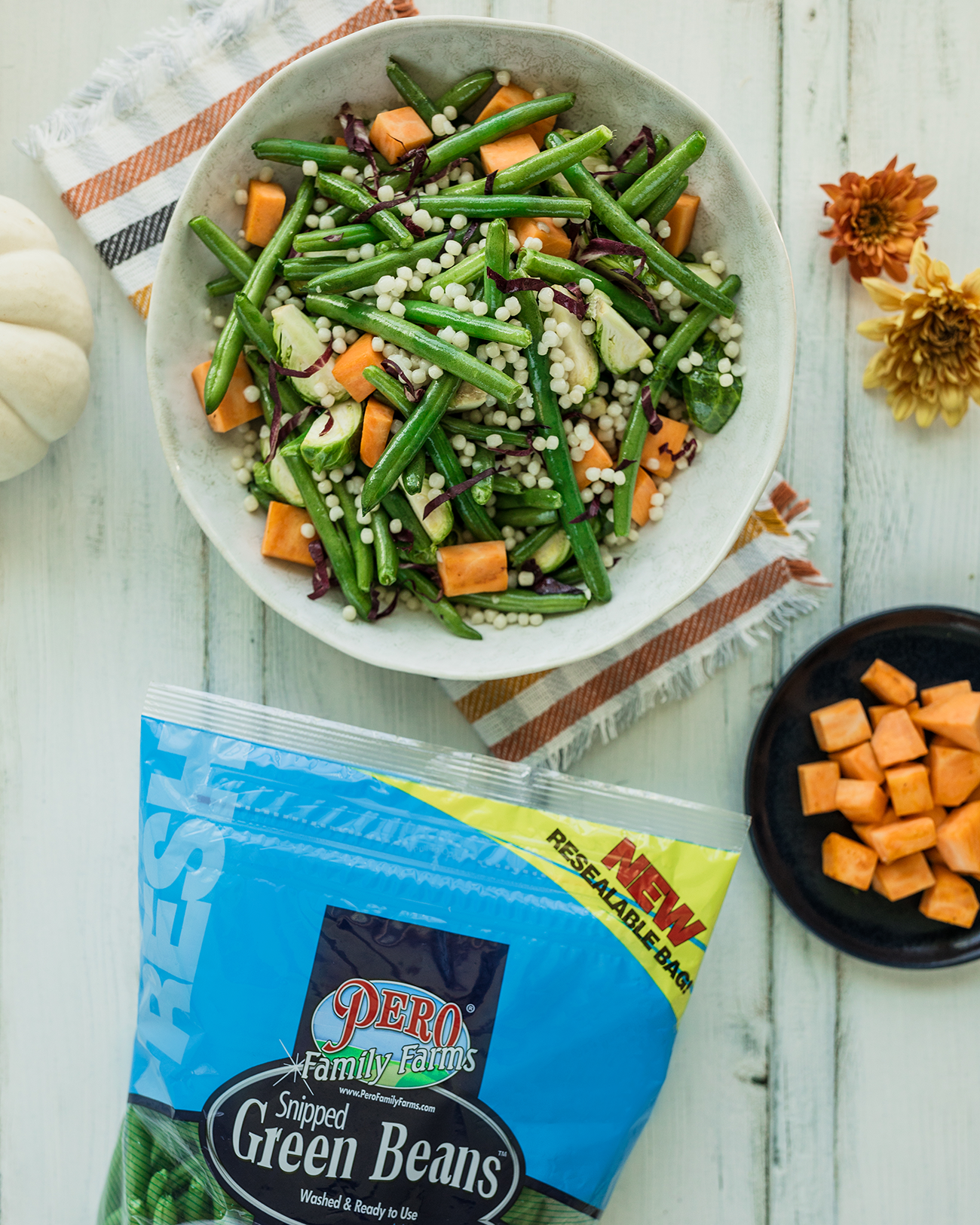 Get More Recipes
Visit this recipe page:
https://www.perofamilyfarms.com/recipe/sweet-green-beans-brussels/
Find a store location near you: