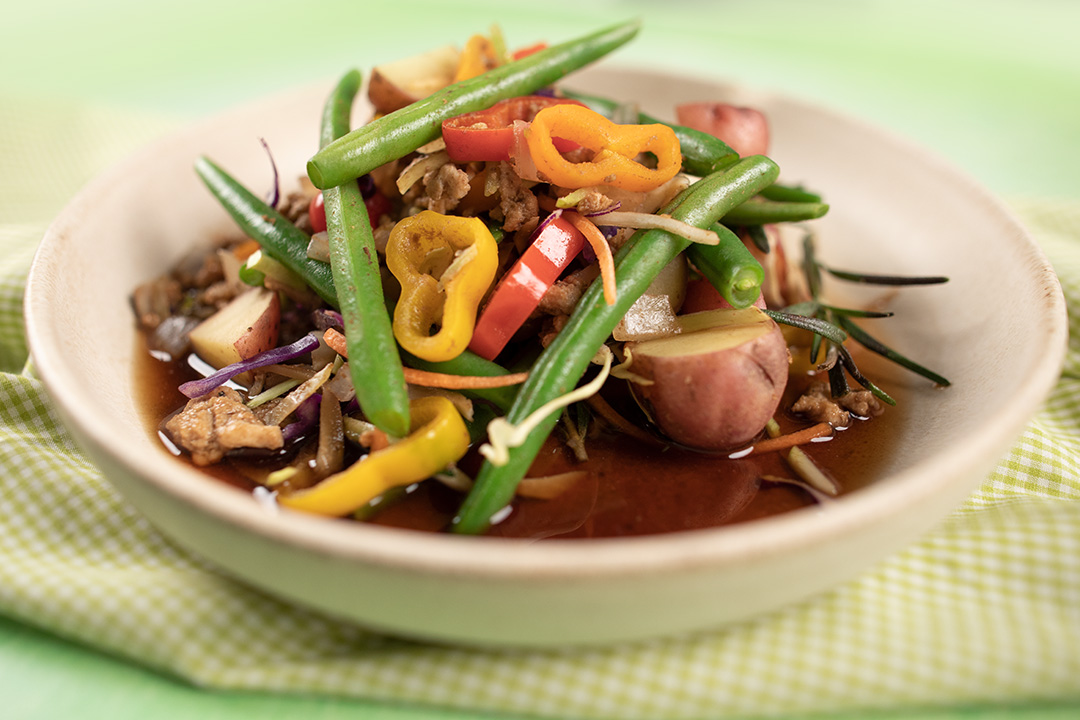 Flavor Profile | SAVORY
This hearty Irish Stew is perfect for the cold weather season. A warm and savory meal from the slow cooker that will leave you feeling satisfied. Comfort food straight from the Pero Family Kitchen!
What You Need
Ingredients
1 cup Pero Family Farms Snipped Green Beans
½ cup Pero Family Farms Mini Sweet Peppers, sliced into rings
1 cup Pero Family Farms Vegetable Slaw
1 cup ground lamb meat (substitute with ground beef or turkey if you prefer)
½ cup red potatoes, quartered
1 cup dark beer
½ cup onion, chopped
1 tbsp. garlic, minced
1 sprig rosemary
Salt and pepper, to taste
2 cups of water or as needed
What You Need
Lets Get Started
Directions
Add all ingredients to well greased slow cooker. Mix well.
Turn on your slow cooker to low temperature.
Cook for 4 hours or until the vegetables reach your desired texture.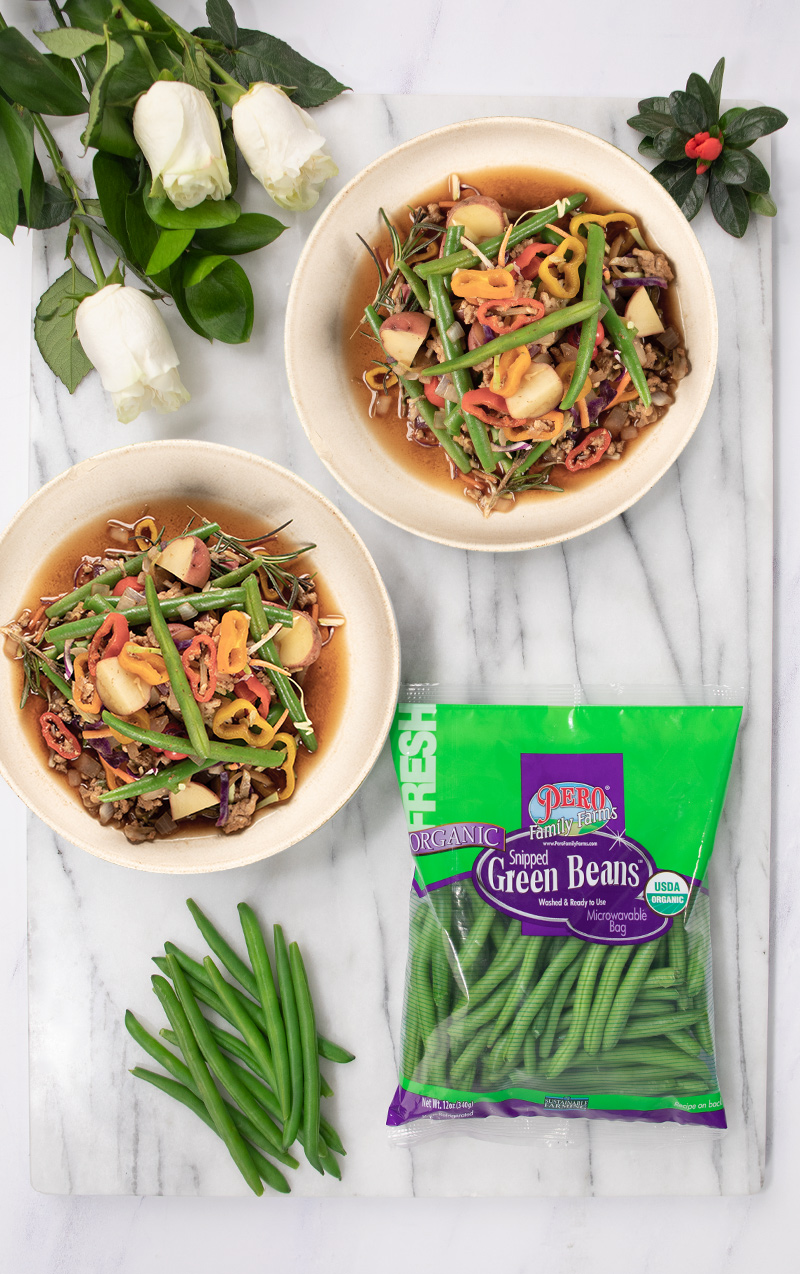 Get More Recipes
Visit this recipe page:
https://www.perofamilyfarms.com/recipe/irish-stew/
Find a store location near you: