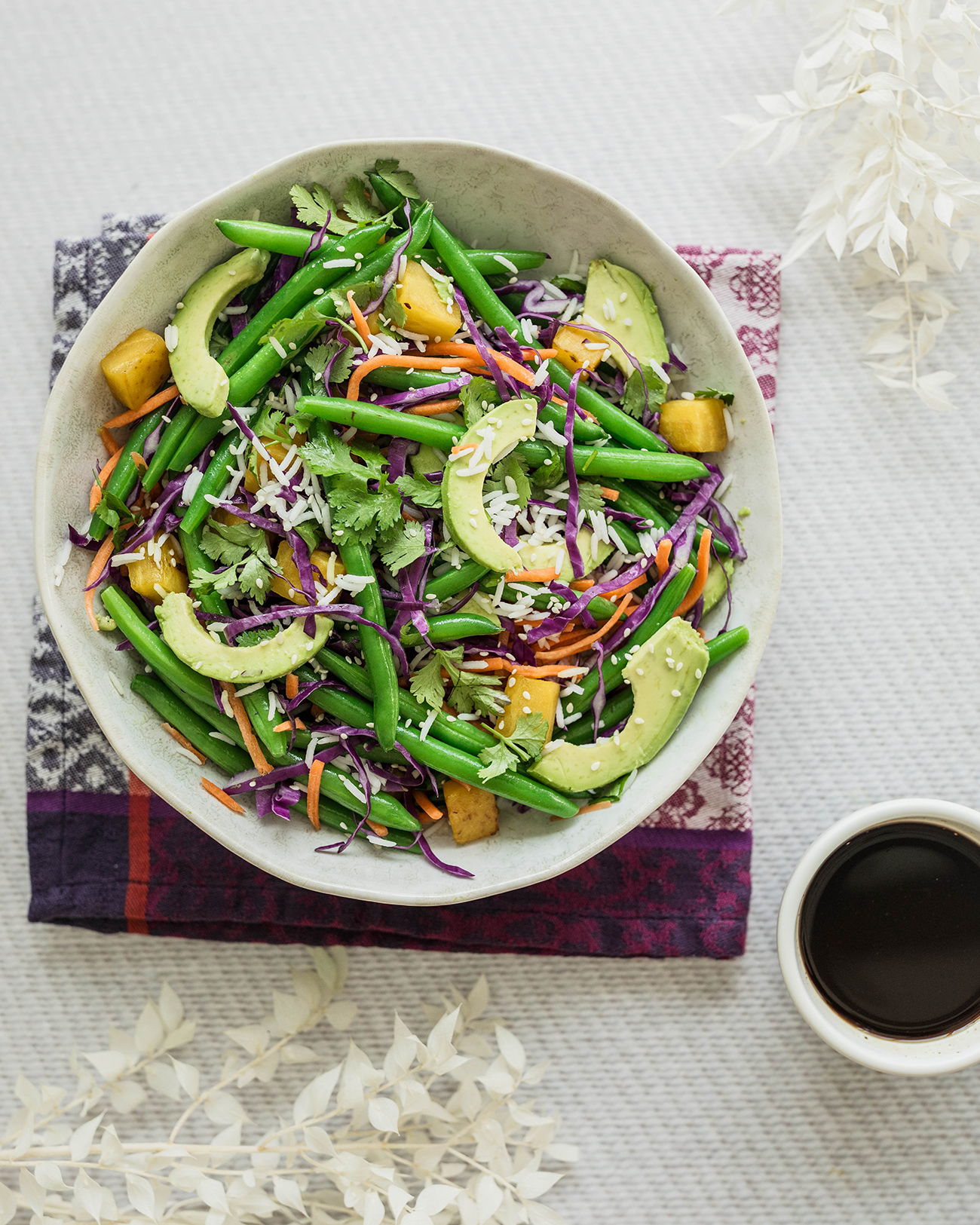 Flavor Profile | CRUNCHY
This Poke inspired bowl is full of tropical flavor. Made with our fresh and crunchy Organic Green Beans, white rice, avocado, carrots, cabbage, and golden beets. Mix it all together and top it with Poke Sauce. Dinner is served!
What You Need
Ingredients
6oz. Pero Family Farms Organic Green Beans, blanched
1 avocado, thinly sliced
½ cup golden beets, cut into cubes and roasted
½ cup basmati rice, cooked
¼ cup red cabbage, thinly sliced
¼ cup carrots, matchsticks
2 tbsp. cilantro, roughly chopped
1 tbsp. sesame seeds
POKE SAUCE INGREDIENTS
1 ½ tbsp. soy sauce
1 tbsp. pineapple juice
1 tbsp. honey
What You Need
Lets Get Started
Directions
In a medium bowl add the cooked rice.
Next, add the beans, avocado, carrots, cabbage, cilantro, and beets.
Mix the soy sauce, pineapple juice, and honey in a small bowl.
Drizzle the Poke Sauce evenly over the vegetables – top with sesame seeds and enjoy!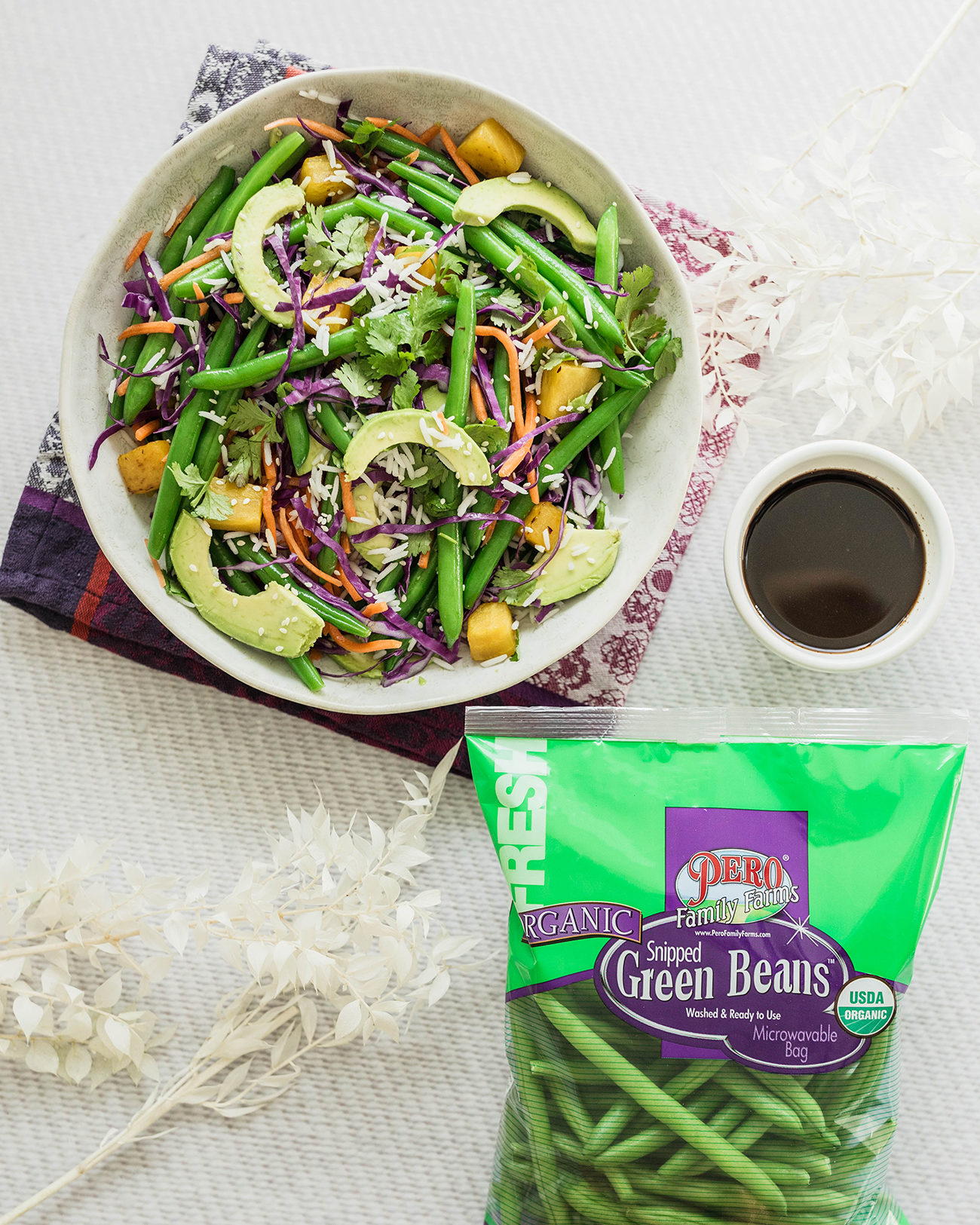 Get More Recipes
Visit this recipe page:
https://www.perofamilyfarms.com/recipe/green-bean-poke-bowl/
Find a store location near you: