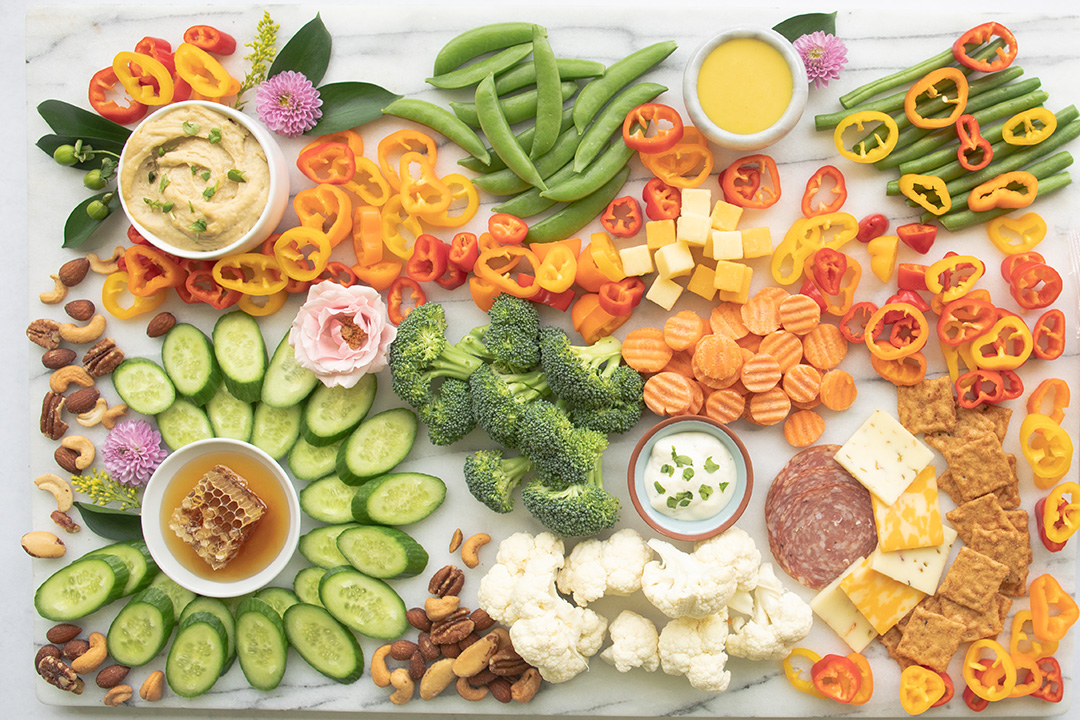 Sweet 'N Savory Snack Board
Flavor Profile | SAVORY | SWEET
Snack boards are the latest appetizer trend, and we are loving it! It's so easy to load up a platter with your family's favorite veggies, cheese, mixed nuts and more. Check out our favorite snack board recipe below!
What You Need
Ingredients
2 – 12oz. Pero Family Farms Vegetable Medley
2 – 8oz. Pero Family Farms Mini Sweet Pepper Rings
3 Pero Family Farms Mini Cucumbers, thinly sliced, on a bias
1 cup Pero Family Farms Sugar Snap Peas
1 cup Pero Family Farms Snipped Green Beans
1 cup assorted cheese cubes
1 cup assorted cheese slices
1 cup mixed nuts
1 cup rice crackers
8 slices cured Salami
DIPS
1 1/2 cup hummus
1/2 cup ranch
1/2 cup honey mustard
1/2 cup honey with the comb
Lets Get Started
Directions
Pour ranch, honey and honey mustard into small bowls. Scoop hummus into an additional small bowl.
On a large serving tray or cutting board, arrange the dipping bowls around the board to your liking.
Next, arrange the vegetables around the bowls in large piles.
Fill in the remaining areas with sliced meats, cheese, crackers and nuts. Enjoy!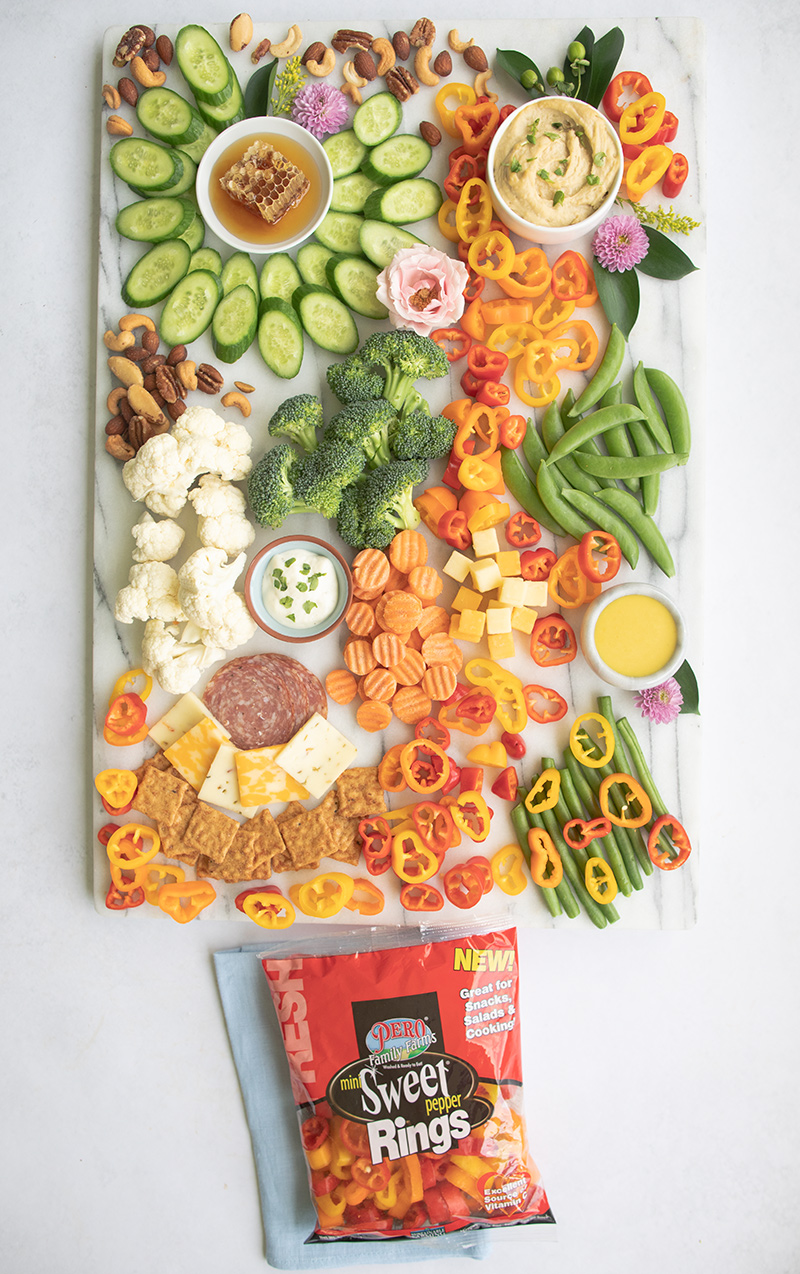 Get More Recipes
Visit this recipe page:
https://www.perofamilyfarms.com/recipe/sweet-n-savory-snack-board/
Find a store location near you: