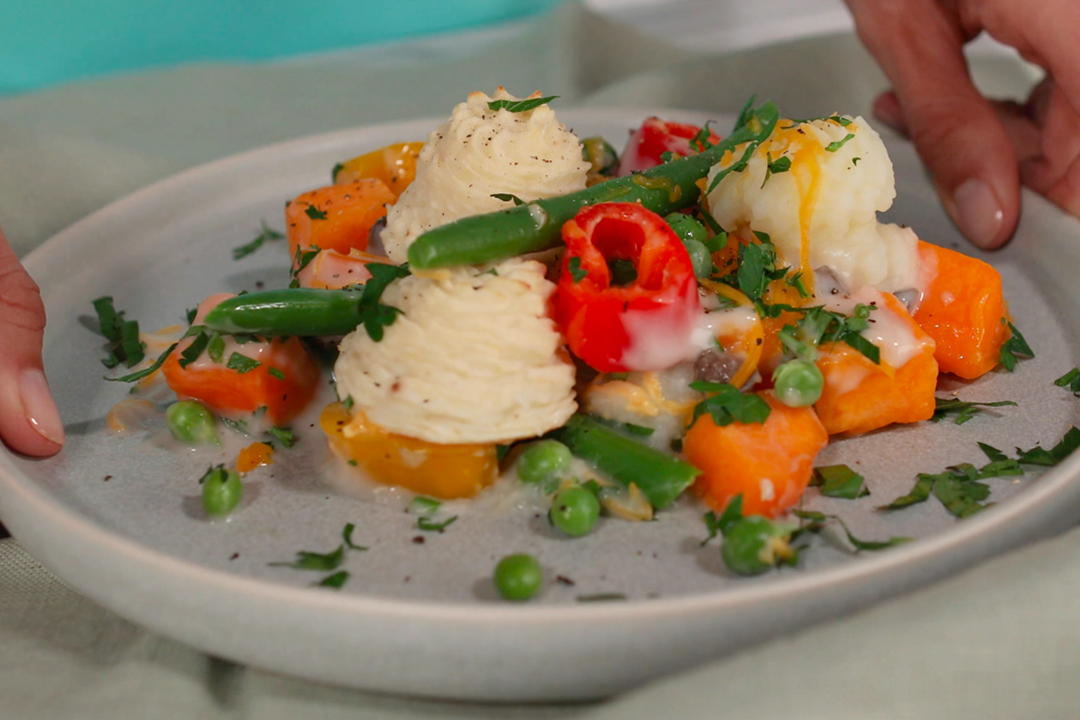 Flavor Profile | SAVORY
This classic recipe gets a healthy spin with our Farming Shepherd's Pie recipe. Loaded with fresh vegetables and lots of flavor, this hearty and filling meal will leave you feeling satisfied.
What You Need
Ingredients
2 cups Pero Family Farms Snipped Green Beans
2 cups Pero Family Farms Mini Sweet Pepper Rings
2 cups Pero Family Farms Cubed Butternut Squash
1 cup Pero Family Farms English Peas
1 cup Pero Family Farms Riced Cauliflower
1 cup potato, peeled, cut into small pieces
1 can of cream of mushroom soup
1 cup milk
1 egg white, whipped stiff
½ cup cheddar cheese, shredded
Salt and pepper to taste
Lets Get Started
Directions
Bring 3 cups of water to a boil and add the potatoes and cauliflower.
Cook for 5 minutes or until completely tender.
Drain and mash the potato and cauliflower.
Season to taste, with salt and pepper.
Next, whip in the egg white and set aside.
Preheat the oven to 350⁰F.
Line the bottom of a large, well-greased baking dish with the Green Beans.
Next, spread the Mini Sweet Pepper Rings, Butternut Squash, and English Peas evenly over top of the Green Beans. Season with salt and pepper.
In a medium bowl, mix the cream of mushroom soup and milk together until smooth.
Pour the mixture evenly over the top of the vegetables.
Next, spread the potatoes over top of the casserole using a spatula.
Top with cheddar cheese.
Bake in oven for 30 minutes.
RECIPE TIP: For a fun twist, pipe the potato-cauliflower mixture over top the vegetables using a pastry bag.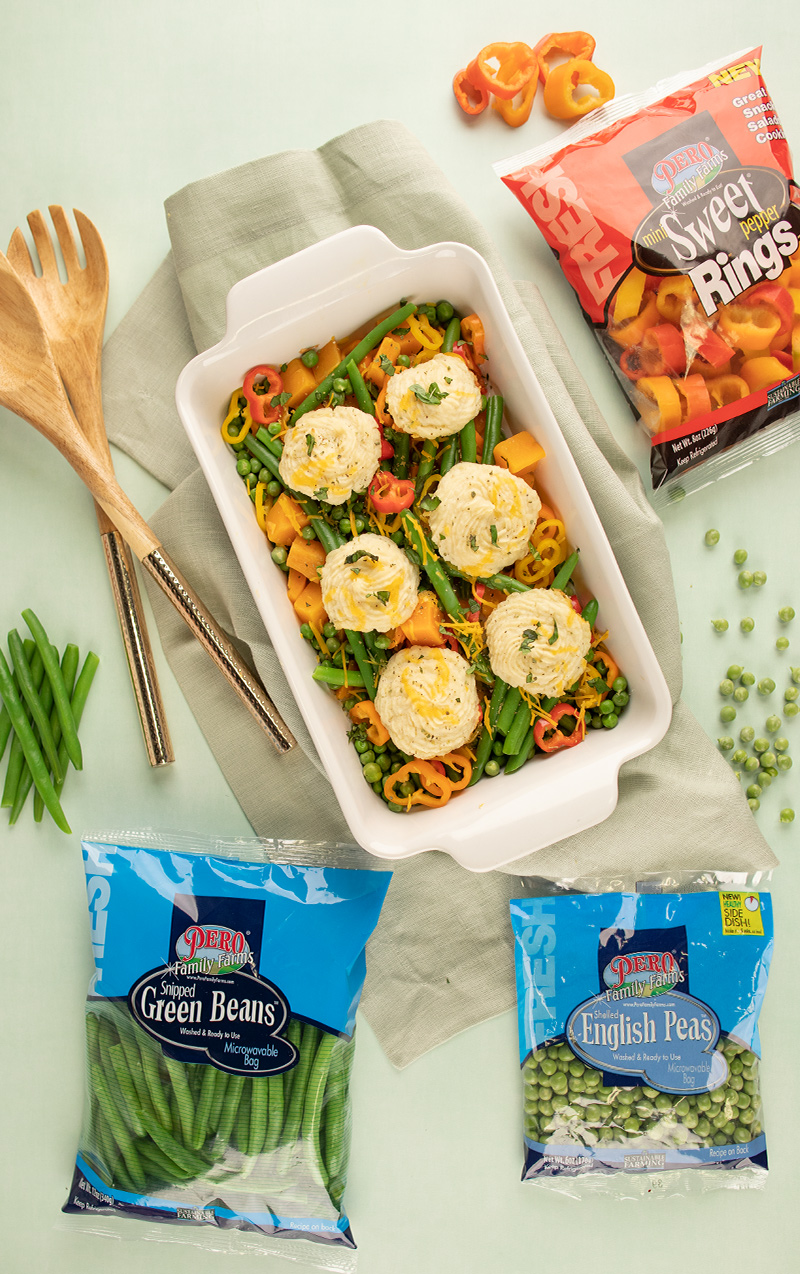 Get More Recipes
Visit this recipe page:
https://www.perofamilyfarms.com/recipe/farming-shepherds-pie/
Find a store location near you: