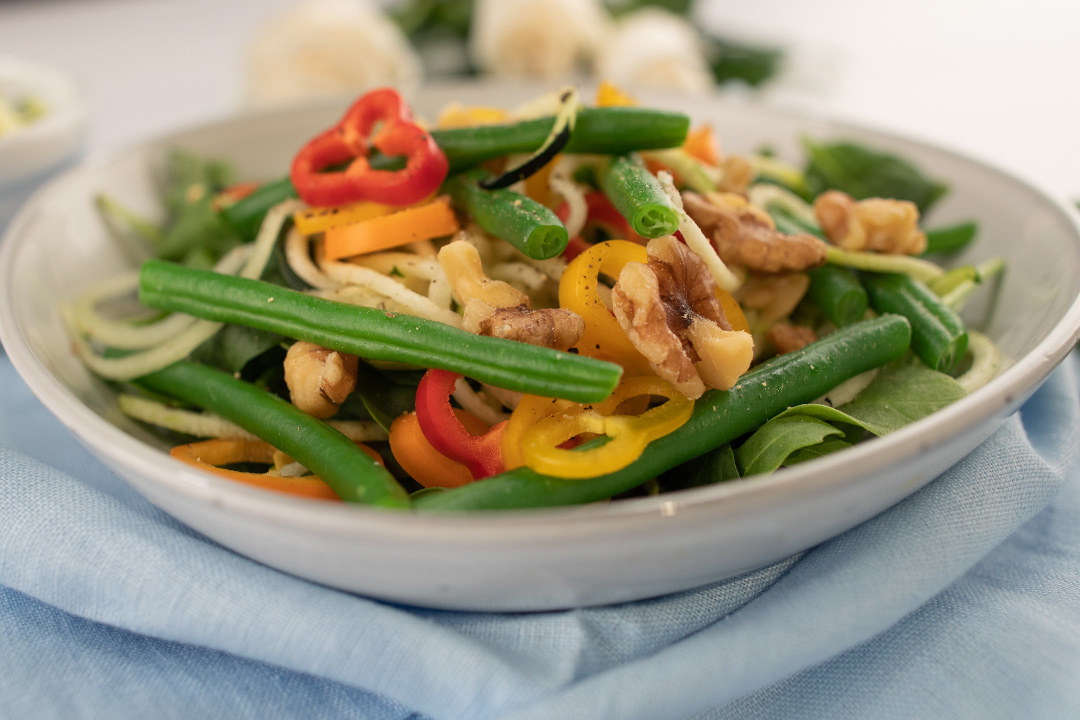 Flavor Profile | SAVORY
Healthy meals should be easy! This simple Harvest Crunch Salad is full of fresh veggies to fuel your busy day. Perfect for a quick lunch or a dinner side dish, you'll love this delicious recipe.
What You Need
Ingredients
4oz. Pero Family Farms Snipped Green Beans
4oz. Pero Family Farms Zucchini Veggie Spirals
2oz. Pero Family Farms Mini Sweet Peppers
1 cup baby spinach
¼ cup walnuts, chopped
¼ cup goat cheese, crumbled
1 ½ tbsp. white balsamic vinegar
1 tbsp. olive oil
Salt and pepper, to taste
What You Need
Lets Get Started
Directions
In a large mixing bowl, start with baby spinach.
Top with Snipped Green Beans, Zucchini Veggie Spirals, and Mini Sweet Peppers.
Add walnuts and goat cheese, mix thoroughly.
Drizzle in oil and vinegar, along with salt and pepper, to your desired taste.
Toss gently and serve!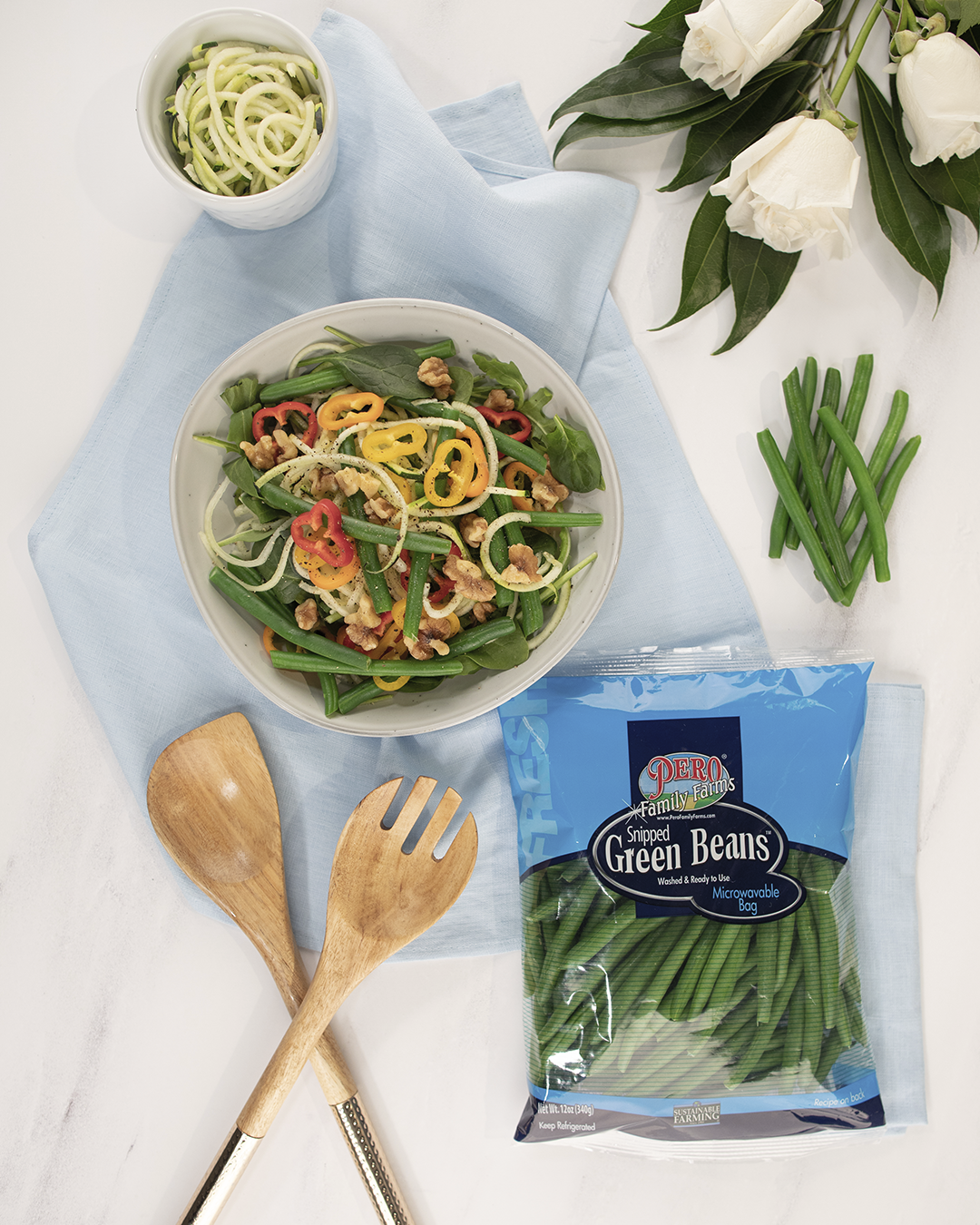 Get More Recipes
Visit this recipe page:
https://www.perofamilyfarms.com/recipe/harvest-crunch-salad/
Find a store location near you: