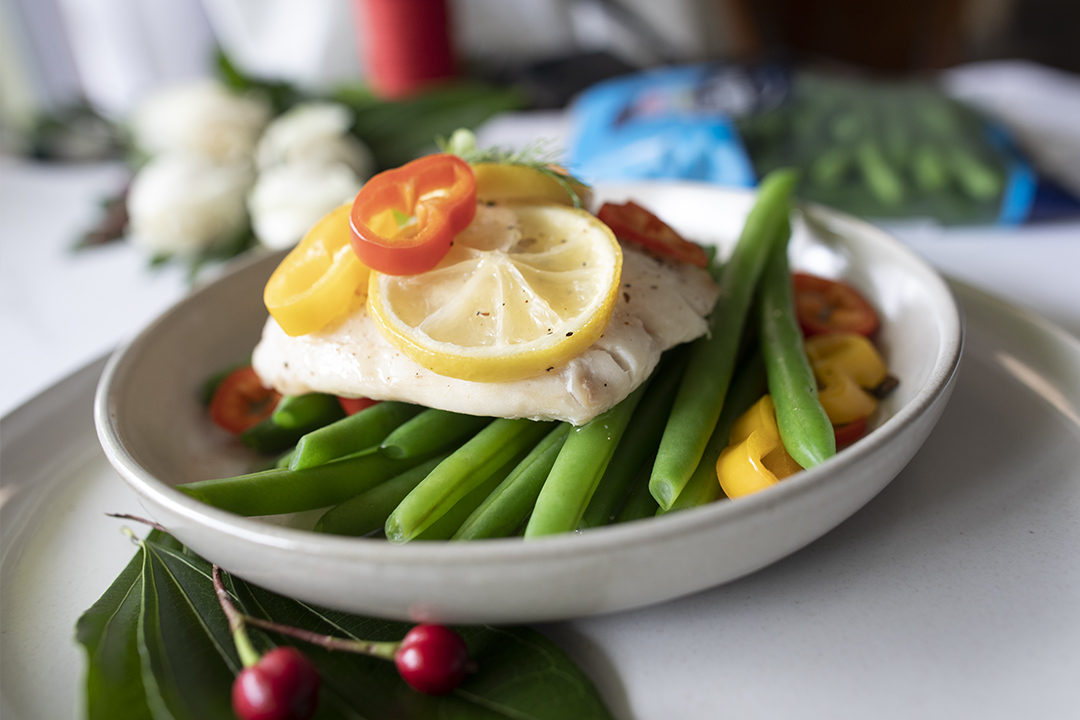 All Wrapped Up: Lemon Dill Snapper with Mini Sweet Peppers
Flavor Profile | SAVORY
A meal made with love. ❤️ This recipe is All Wrapped-Up, perfect for a simple dinner that feels special; try this Lemon Dill Snapper with Mini Sweet Peppers.
What You Need
Ingredients
12oz. Pero Family Farms Snipped Green Beans
8oz. Pero Family Farms Mini Sweet Pepper Rings
4-4oz. Snapper filets
1 lemon, thinly sliced
2 tbsp. butter
4 sprigs fresh dill
Salt and pepper, to taste
4 pieces of parchment paper, 18″ long
What You Need
Lets Get Started
Directions
Preheat oven to 350⁰ F.
Fold each piece of parchment paper in half, to make a rectangle.
On one side of the paper place 4oz. of green beans.
Top with 2oz. of Mini Sweet Pepper Rings, and one snapper filet.
Next, place 2 lemon slices, ½ tbsp. butter and 1 dill sprig on top of the fish.
Sprinkle with salt and pepper, to taste.
Fold the other half of the paper over and use cooking string to secure both sides.
Fold in the sides and place on a baking tray.
Bake for 20 minutes.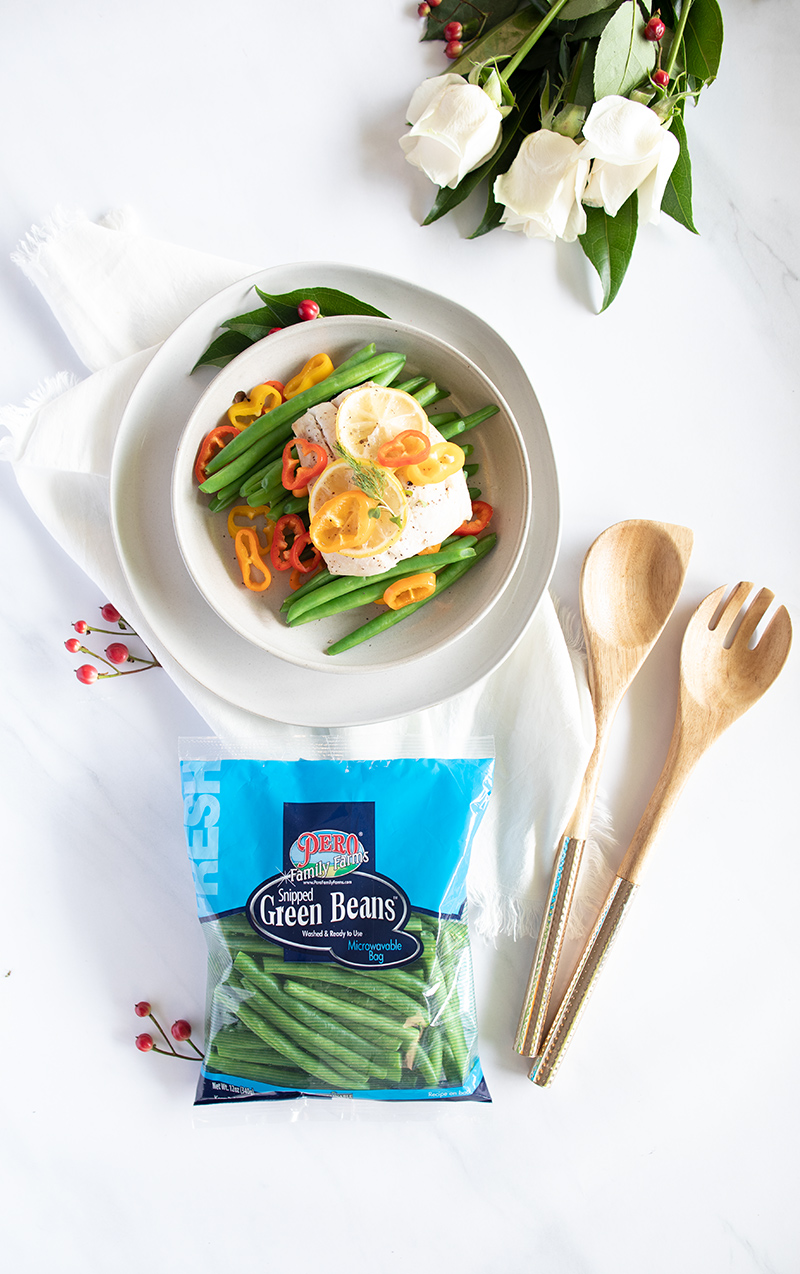 Get More Recipes
Visit this recipe page:
https://www.perofamilyfarms.com/recipe/all-wrapped-up-lemon-dill-snapper-with-mini-sweet-peppers/
Find a store location near you: