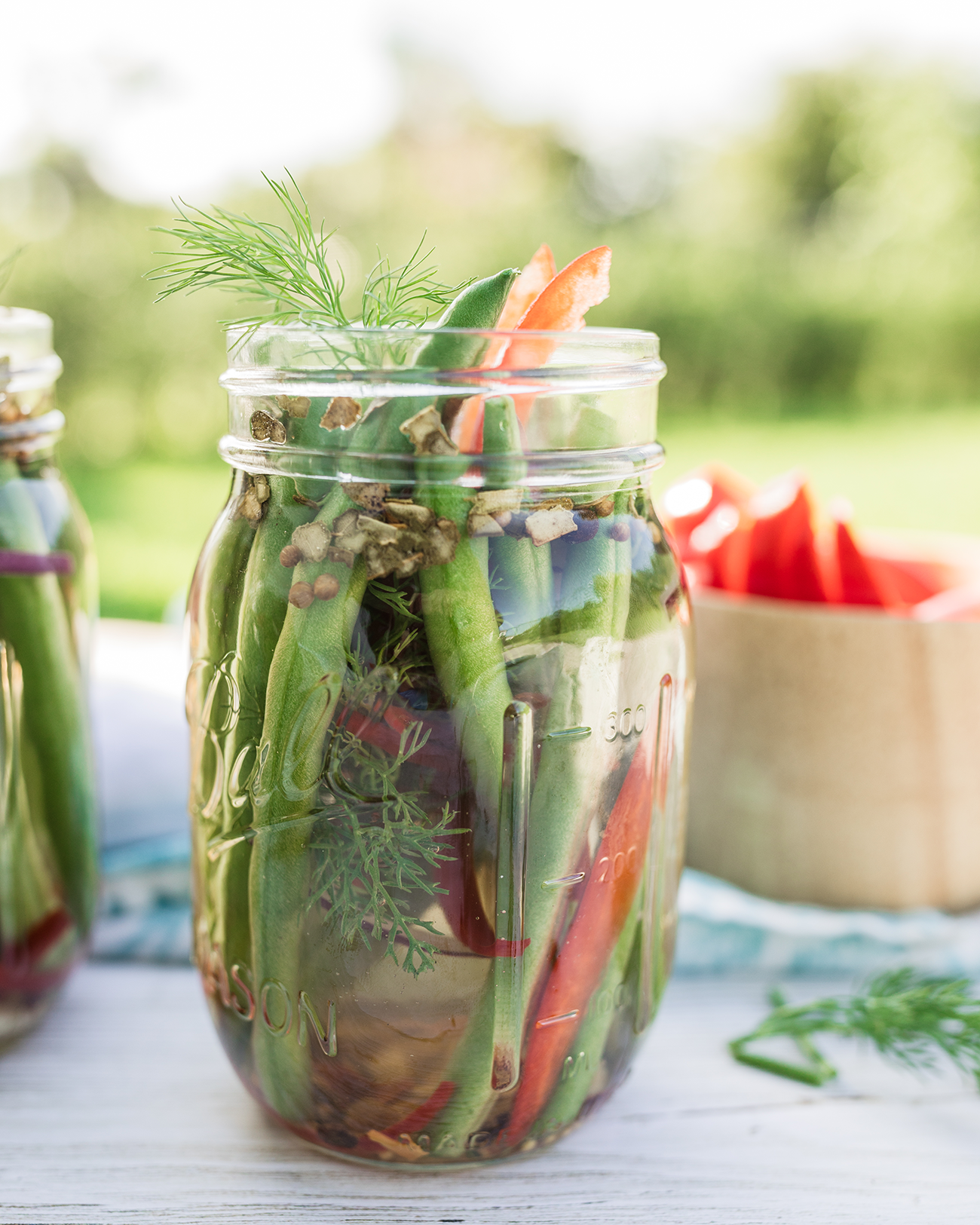 Flavor Profile | CRUNCHY
Pickled Green Beans–a summertime favorite around here! When pickled, our fresh and crunchy Green Beans are a refreshing snack for summer and easy to make!
What You Need
Ingredients
12oz. Pero Family Farms Green Beans
4 cups water
4 mason jars
1 cup white vinegar
½ cup sugar
1 cup bell pepper, sliced into thin strips
½ cup pickling seasoning
½ cup red onion, sliced thin
¼ cup garlic, minced
¼ cup dill weed
1 tbsp. salt
1 tbsp. pepper
What You Need
Lets Get Started
Directions
Bring the water, vinegar, sugar, garlic, peppers and pickling spice to a boil.
Place 3oz. of green beans and a dill weed sprig in each Mason Jar.
Carefully pour the hot liquid over the beans and seal.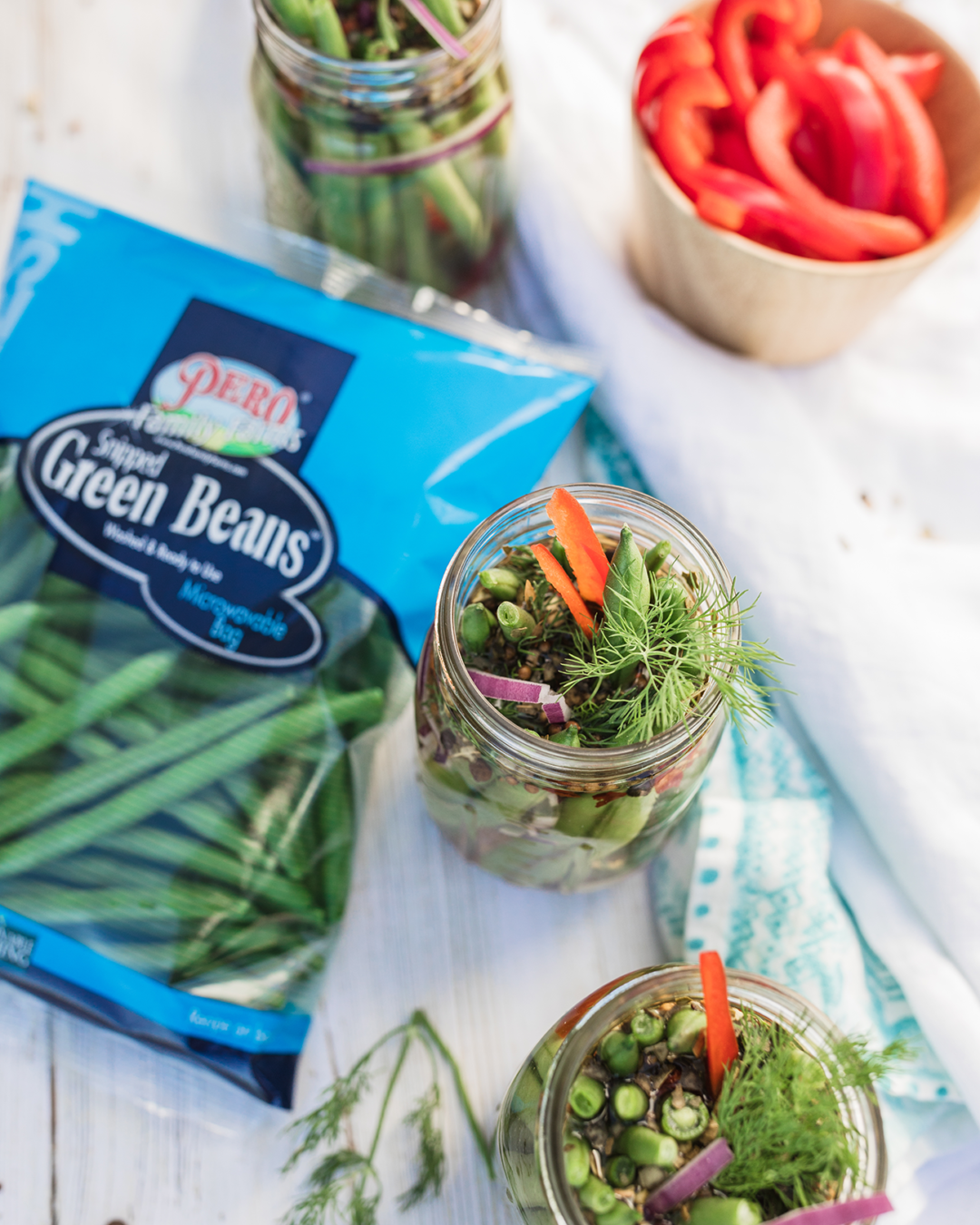 Get More Recipes
Visit this recipe page:
https://www.perofamilyfarms.com/recipe/pickled-green-beans/
Find a store location near you: