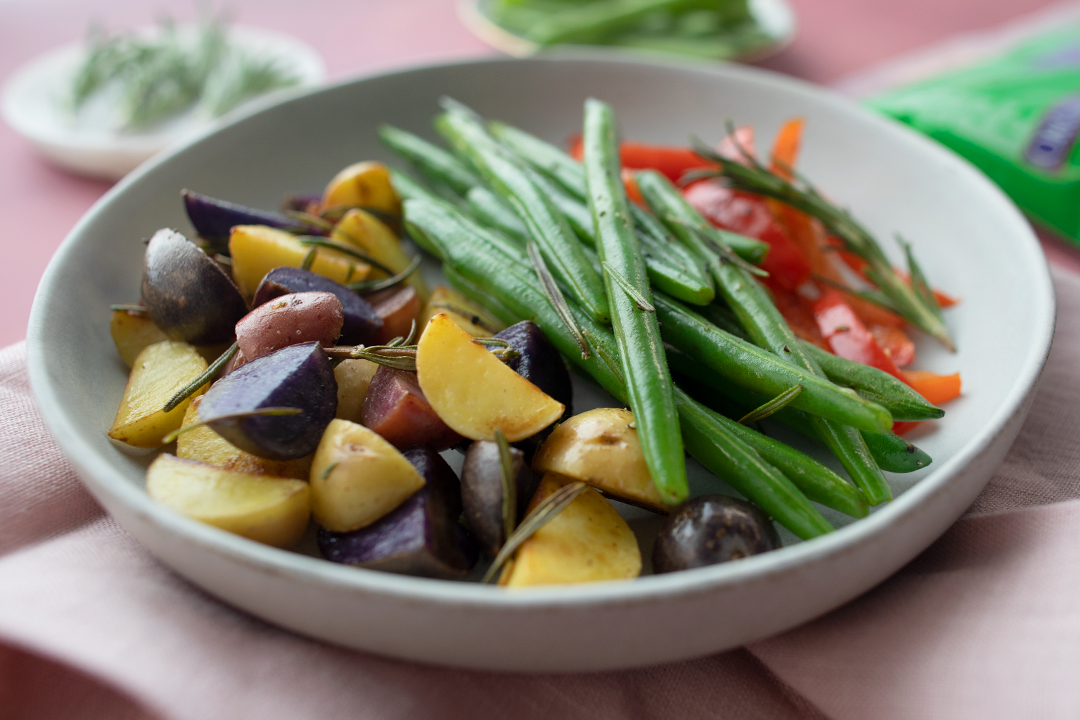 Rosemary Green Beans & Potatoes
Flavor Profile | CRUNCHY
These easy Rosemary Green Beans & Potatoes are a great option if you love to meal prep. Just 25 minutes in the oven, and you've got a delicious and filling side ready for multiple meals.
What You Need
Ingredients
12oz. Pero Family Farms Organic Snipped Green Beans
1 cup baby potatoes, quartered
½ cup red bell pepper, julienned
1 tbsp. fresh rosemary
1 tbsp. olive oil
Salt and pepper, to taste
What You Need
Lets Get Started
Directions
Preheat oven to 400⁰F.
Place the Green Beans, potatoes, and peppers on a baking tray.
Drizzle evenly with olive oil.
Season with rosemary, salt, and pepper, to taste.
Place tray in oven and bake for 25 minutes or until the vegetables reach your desired texture.
Serve immediately and enjoy!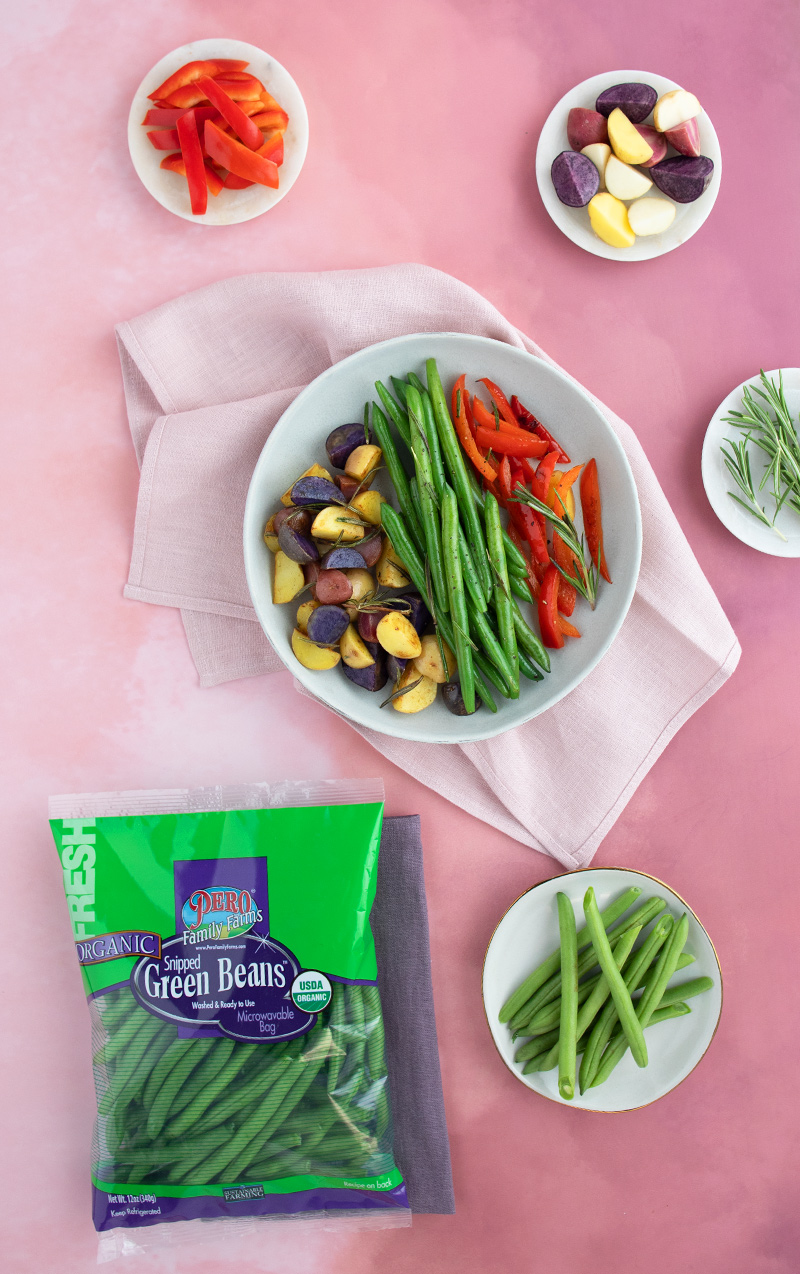 Get More Recipes
Visit this recipe page:
https://www.perofamilyfarms.com/recipe/rosemary-green-beans-potatoes/
Find a store location near you: