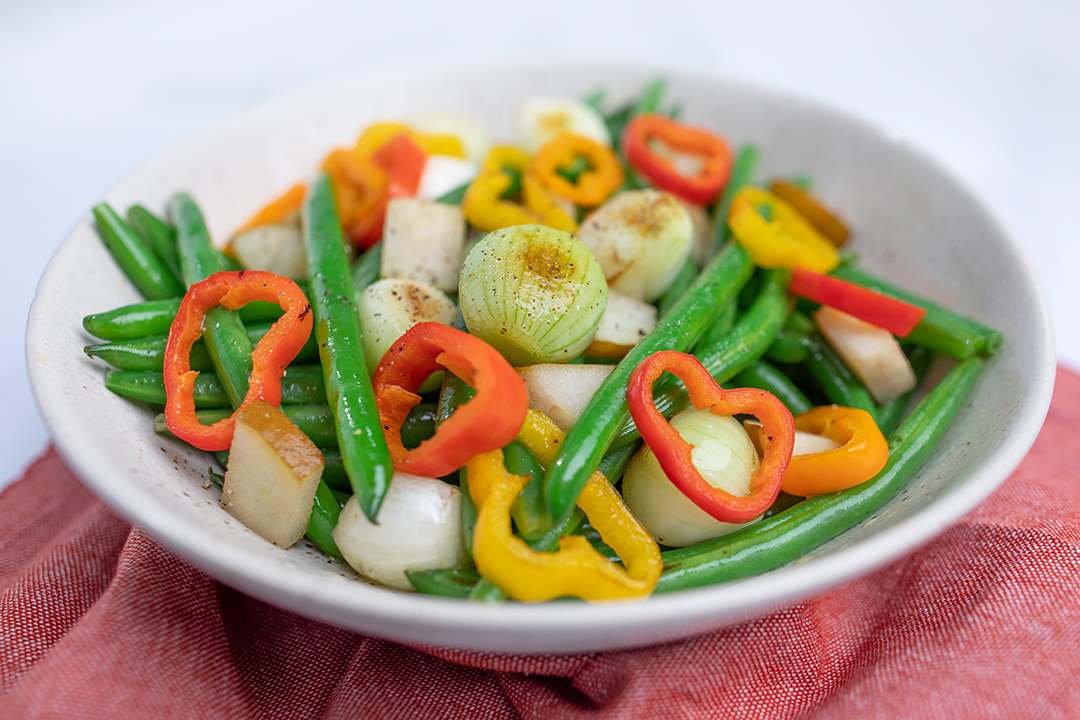 Green Beans and Pears with Pearl Onions
Flavor Profile | SAVORY | SWEET
Looking to add a little sizzle to your dinner table? With our recipe-ready veggies, this sweet and savory side dish is bound to be the center of attention. You'll be this holiday's hero!
What You Need
Ingredients
12oz. Pero Family Farms Green Beans
¾ cup Mini Sweet Peppers, cut into rings
¾ cup pearl onions, peeled and trimmed
¾ cup pears, sliced thin
1 tbsp. olive oil
Salt and pepper to taste
What You Need
Lets Get Started
Directions
Preheat the oven to 400⁰F.
Place the Green Beans, pearl onions, Mini Sweet Peppers and pears on a sheet tray and drizzle evenly with olive oil then add the salt and pepper to taste.
Cook for 25 minutes or until the vegetables are cooked to your desired texture.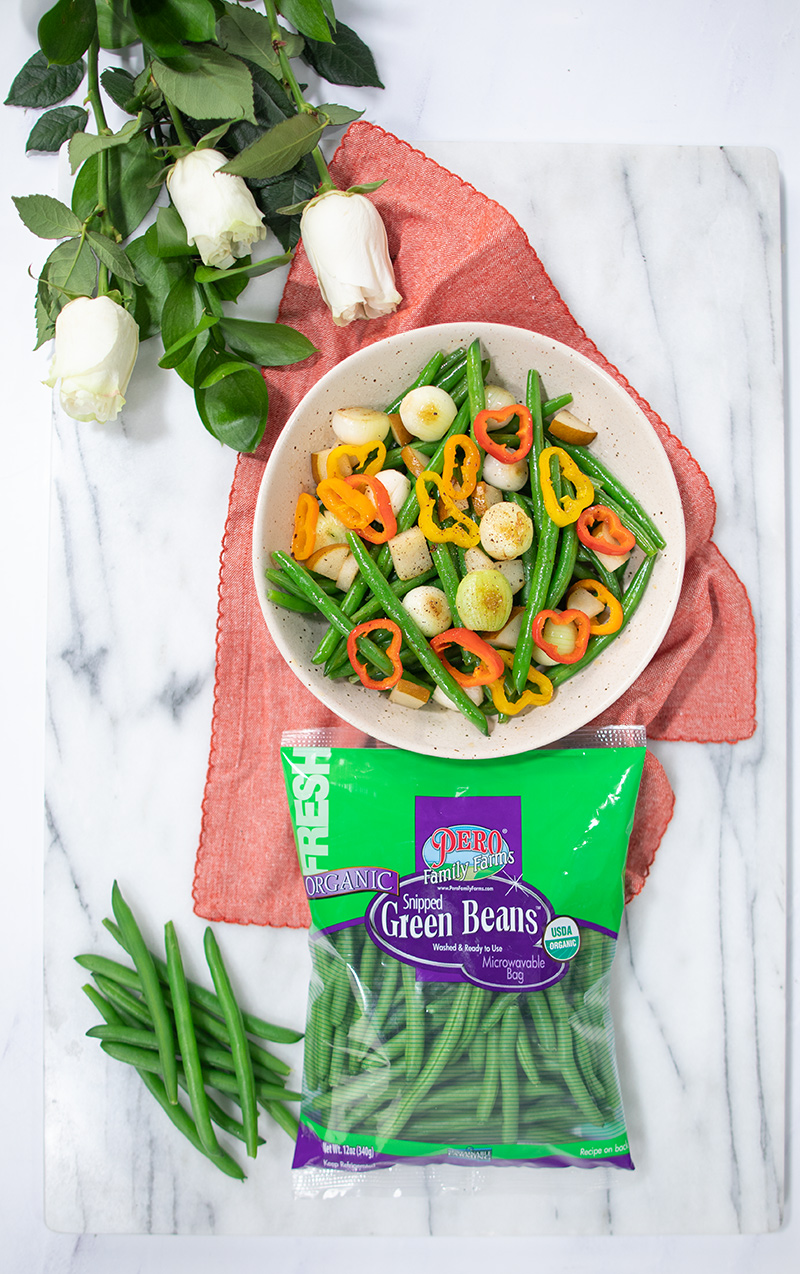 Get More Recipes
Visit this recipe page:
https://www.perofamilyfarms.com/recipe/green-beans-and-pears-with-pearl-onions/
Find a store location near you: