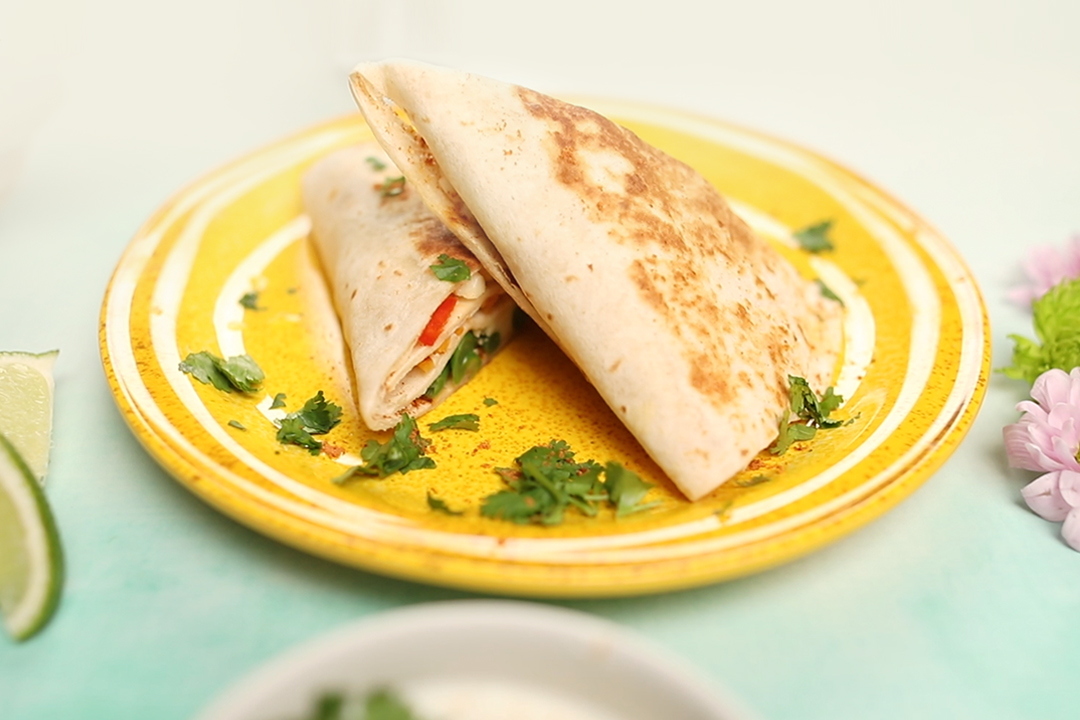 Flavor Profile | SAVORY
Perfect for anytime appetizers or a snack – this Veggie Quesadilla fold is delicious and ready in minutes. Loaded up with lots of fresh veggies, it's an indulgent recipe that you can feel good about.
What You Need
Ingredients
½ cup Pero Family Farms Snipped Green Beans, chopped
½ cup Pero Family Farms Mini Sweet Peppers, sliced into rings
½ cup Pero Family Farms Butternut Veggie Spirals
½ cup Mexican crumble cheese
¼ cup sour cream
1 large flour tortilla
1 tbsp. olive oil
1 tbsp taco seasoning
1 tbsp. fresh cilantro, chopped
1 lime, cut into wedges
What You Need
Lets Get Started
Directions
Start by cooking the Butternut Veggie Spirals and Green Beans according to the directions on the package.
Lay the large flour tortilla on a flat surface.
Make a straight cut from the center point of the flour tortilla to the middle of the bottom half.
On the top left quarter of the tortilla place the cooked Butternut Veggie Spirals, and sprinkle with taco seasoning and crumble cheese.
Fold the bottom left quarter over the spirals.
On the top right quarter of your tortilla add Mini Sweet Peppers and sprinkle with taco seasoning and cheese.
Fold the spirals quarter over the Mini Sweet Peppers.
On the bottom right, add the cooked Green Beans, a sprinkle of taco seasoning and cheese.
Fold a final time.
1Place your quesadilla fold in a panini press, on a griddle, or sauté pan.
Heat on both sides, melting the cheese, and toasting the tortilla.
Slice into 2 pieces and top with fresh cilantro.
Serve with a wedge of fresh lime and sour cream.
Get More Recipes
Visit this recipe page:
https://www.perofamilyfarms.com/recipe/veggie-quesadilla-fold/
Find a store location near you: