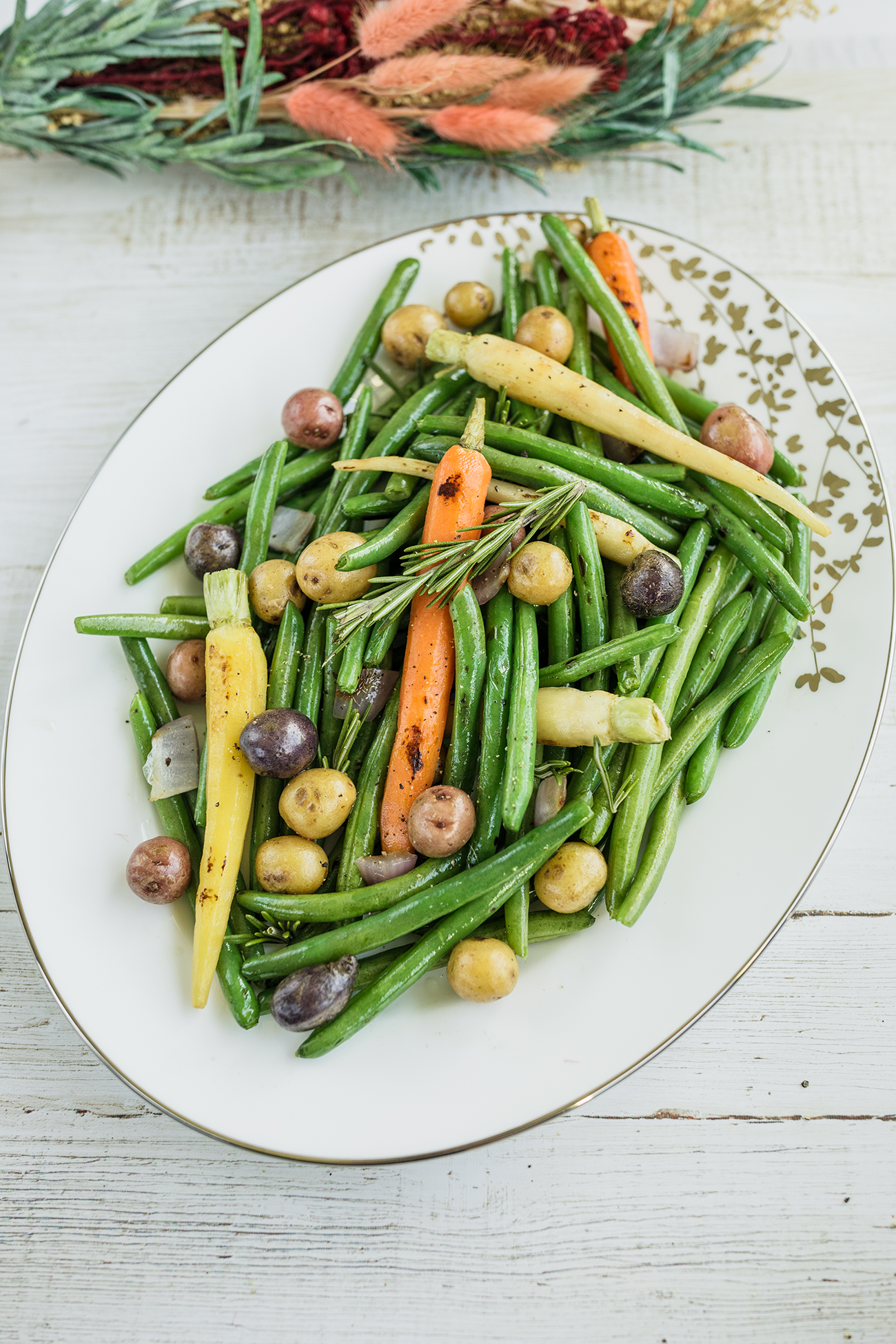 Roasted Gourmet Holiday Green Beans
Flavor Profile | CRUNCHY
Get enough Green Beans for the whole family with our 2lb bag! This gourmet holiday side dish is the perfect addition for your Thanksgiving menu!
What You Need
Ingredients
2 lb. Pero Family Farms Snipped Green Beans
1 lb. baby potatoes
1 lb. baby gourmet carrots
1 ½ tbsp. Olive oil
1 ½ tbsp. Rosemary
Salt and pepper to taste
What You Need
Lets Get Started
Directions
Preheat oven to 375, spread the beans, carrots and baby potatoes out on a large baking tray.
Drizzle olive oil, salt and pepper evenly over the top and cook for 30 minutes or until the vegetables are cooked to your desired texture.
Garnish with Rosemary.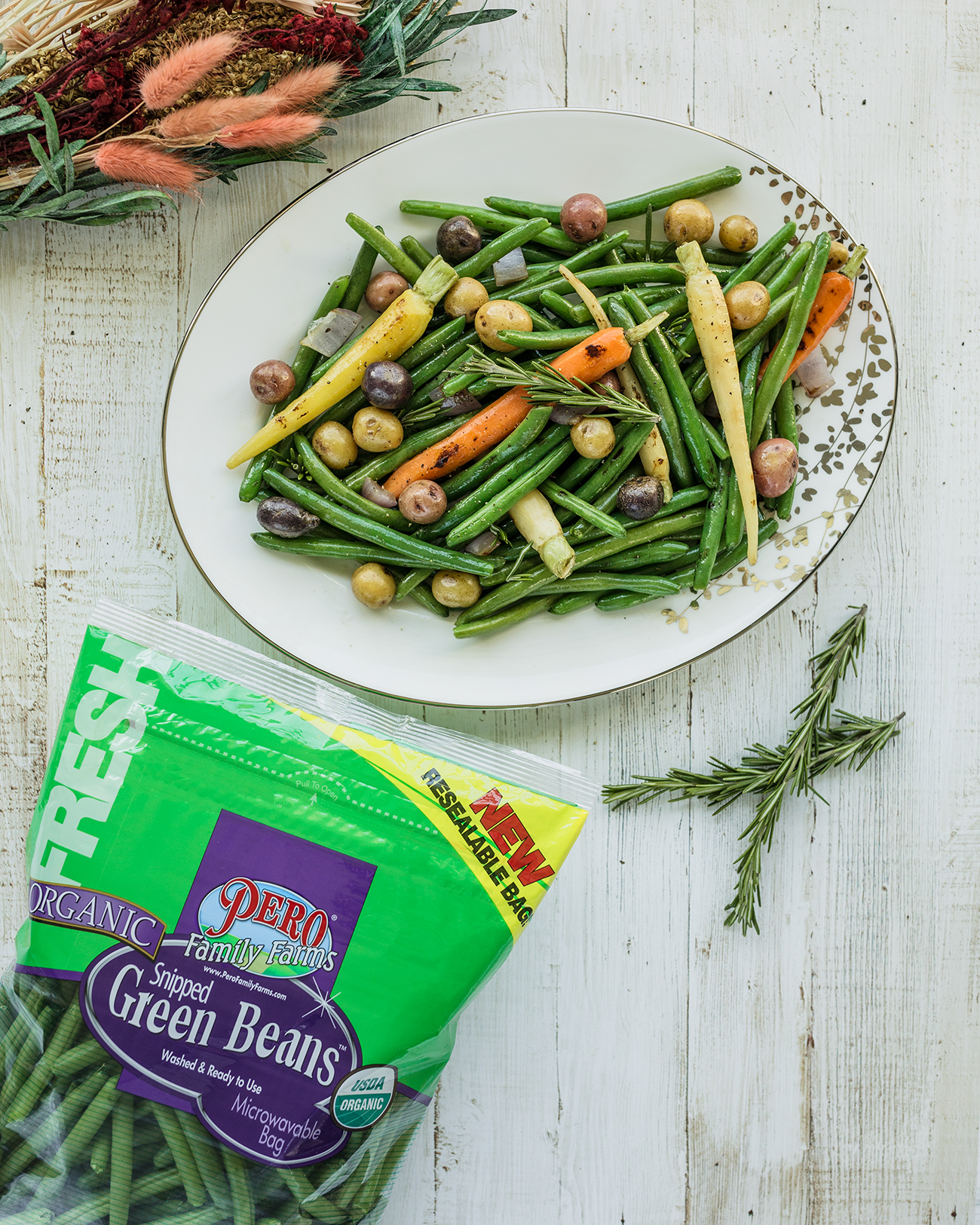 Get More Recipes
Visit this recipe page:
https://www.perofamilyfarms.com/recipe/roasted-gourmet-holiday-green-beans/
Find a store location near you: