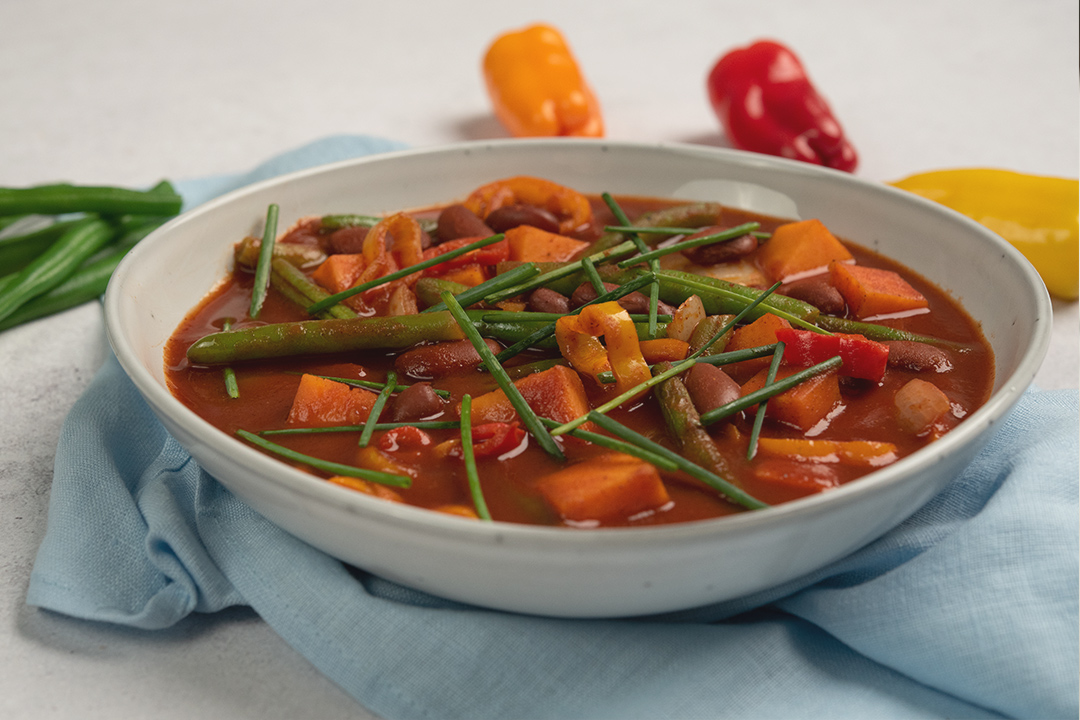 Flavor Profile | SAVORY
This chili is perfect for these cold nights when you're craving something hearty and full of vegetables! Our recipe-ready vegetables take this simple meal from start to finish in less than 30 minutes.
What You Need
Ingredients
4 cups Vegetable stock
1 cup Mini Sweet Peppers, diced
1 cup Green Beans, cut into small pieces
1 cup Butternut squash cubes
1 cup Kidney beans
1 cup tomato sauce
½ cup Onions, diced
½ cup tomato paste
½ cup BBQ sauce
2 tbsp. chili powder
1 tbsp. garlic, minced
1 tbsp. olive oil
Salt and pepper, to taste
What You Need
Lets Get Started
Directions
In a large pot, heat the olive oil to medium-high temperature. Add the Mini Sweet Peppers, Green Beans, Butternut Squash, garlic, and onions to the pot.
Cook for two minutes.
Next, stir in the vegetable stock, tomato sauce, tomato paste, Barbecue sauce, kidney beans, and chili powder.
Season with salt and pepper, to taste.
Reduce the heat to medium-low.
Simmer for 2 hours, stirring occasionally, or until the vegetables are cooked through.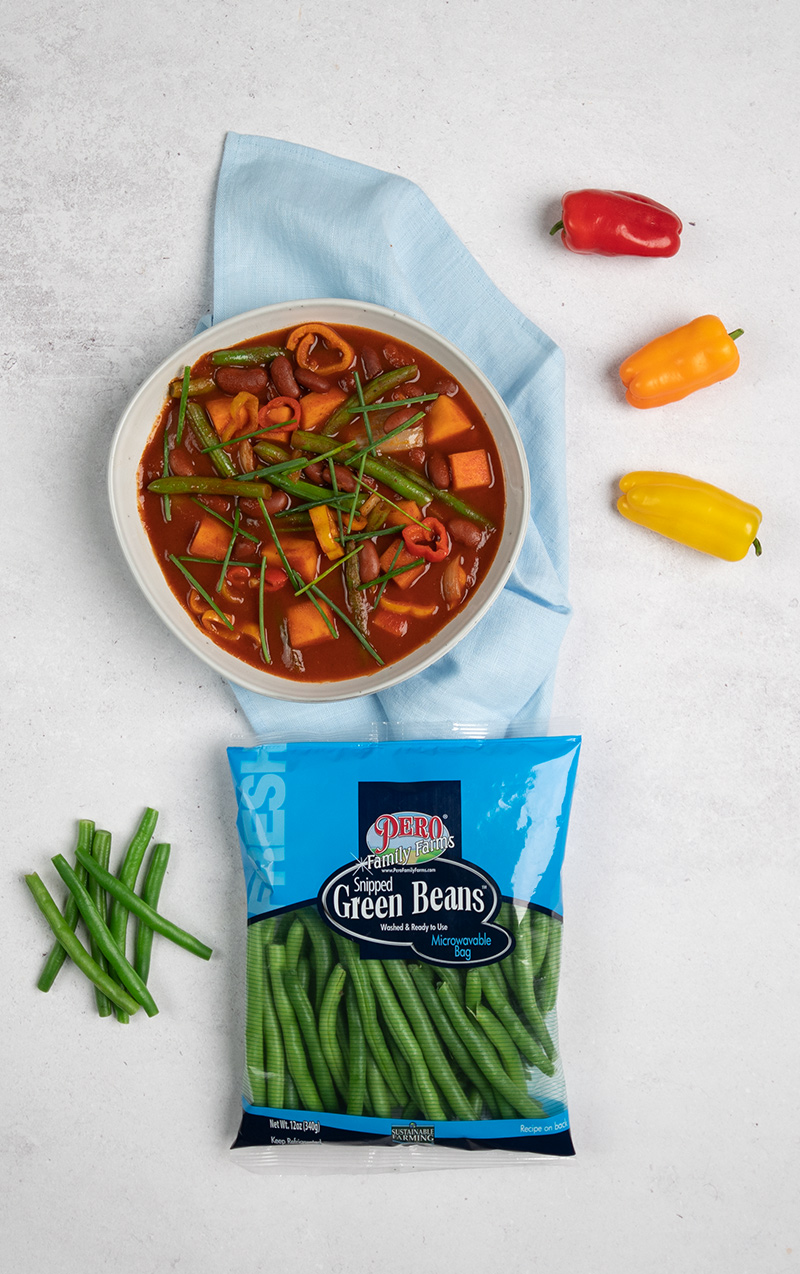 Get More Recipes
Visit this recipe page:
https://www.perofamilyfarms.com/recipe/vegetable-chili/
Find a store location near you: