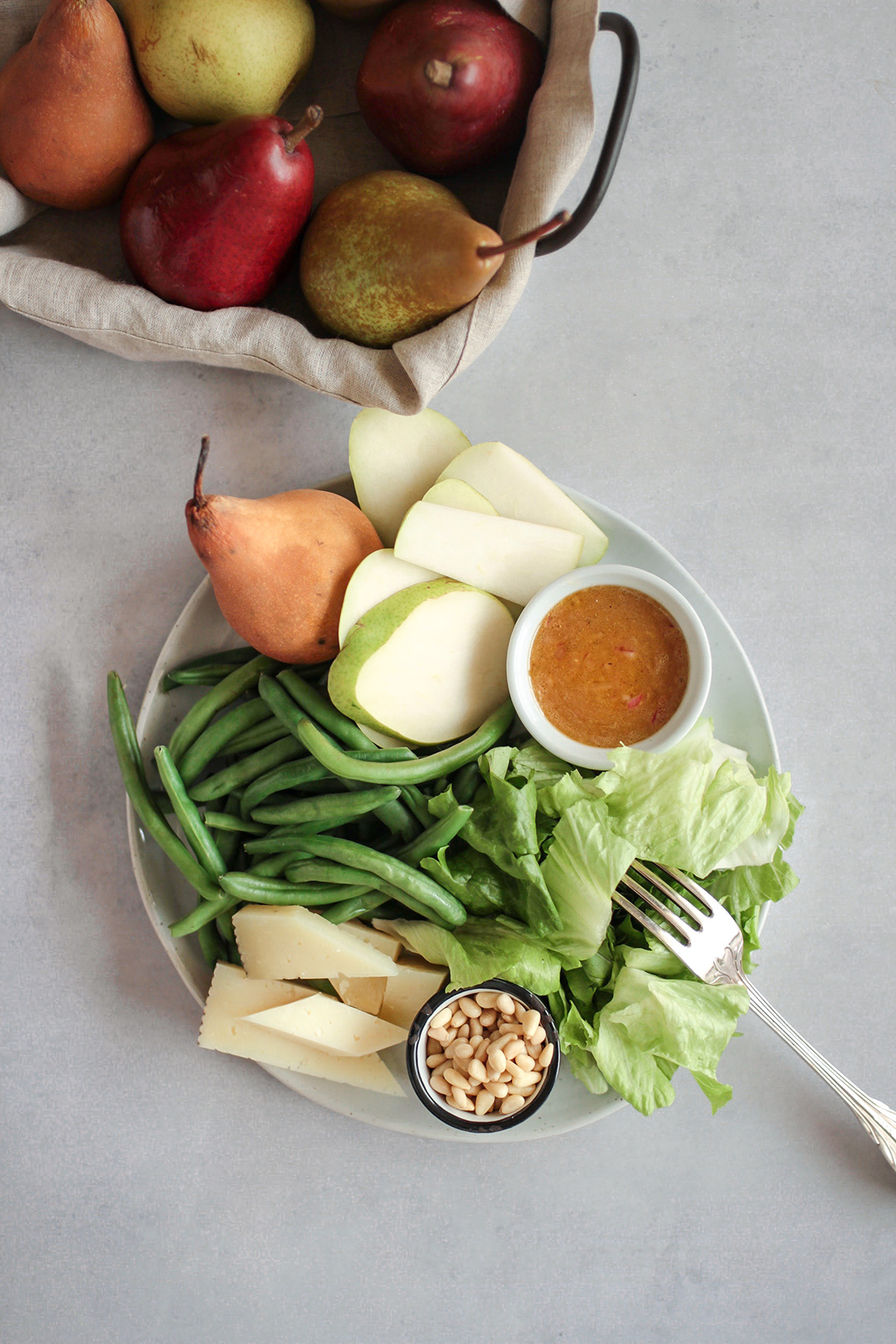 Green Bean Manchego and Pear Salad
Flavor Profile | REFRESHING
Green Bean Manchego and Pear Salad, the perfect salad for fall! Made with our Organic Green Beans, pear, manchego cheese, and pine nuts. Paired with a light shallot vinaigrette, this salad is a perfect combo of elegant and simple.
What You Need
Ingredients
12 oz. Organic Pero Family Farms Green Beans, steamed
2 oz. Manchego Cheese, thinly sliced
1 Green Anjou Pear, sliced
1 cup Frisee, Green Lettuce, or Romaine Lettuce, washed and sliced
2 tbls Pinenuts
Shallot Dressing
¼ cup Extra Virgin Olive Oil
1 small Shallot, finely minced
3 TBLS – ¼ cup Red Wine Vinegar
½ tsp Sea Salt
¼ tsp Black Pepper
What You Need
Lets Get Started
Directions
Begin with steaming the Pero Family Farms Organic Green Beans as directed on the bag. Once cooked remove the Green Beans from the bag and carefully place into a bowl. Make sure that the excess water doesn't go into the bowl. Let the green beans cool before adding the other ingredients.
Wash and rinse the salad greens well and thinly slice. Add the Manchego cheese, pine nuts, and pear slices to the cooled Green Beans.
To prepare the shallot vinaigrette, finely mince the shallot as finely as possible. In a small bowl add in the extra virgin olive oil, red wine vinegar, and finely minced shallots. Whisk together well until the dressing has come together. Add in the salt and pepper and whisk again. Dress the salad with the shallot vinaigrette and gently toss it together.
Serve and enjoy!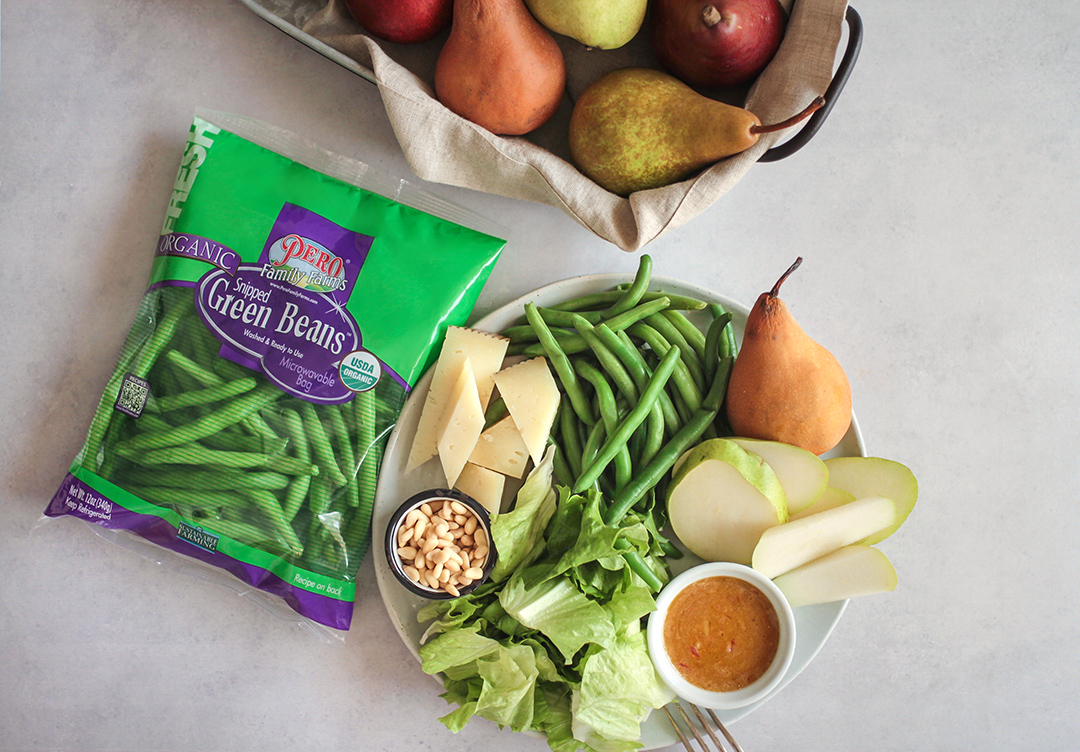 Get More Recipes
Visit this recipe page:
https://www.perofamilyfarms.com/recipe/green-bean-manchego-and-pear-salad/
Find a store location near you: