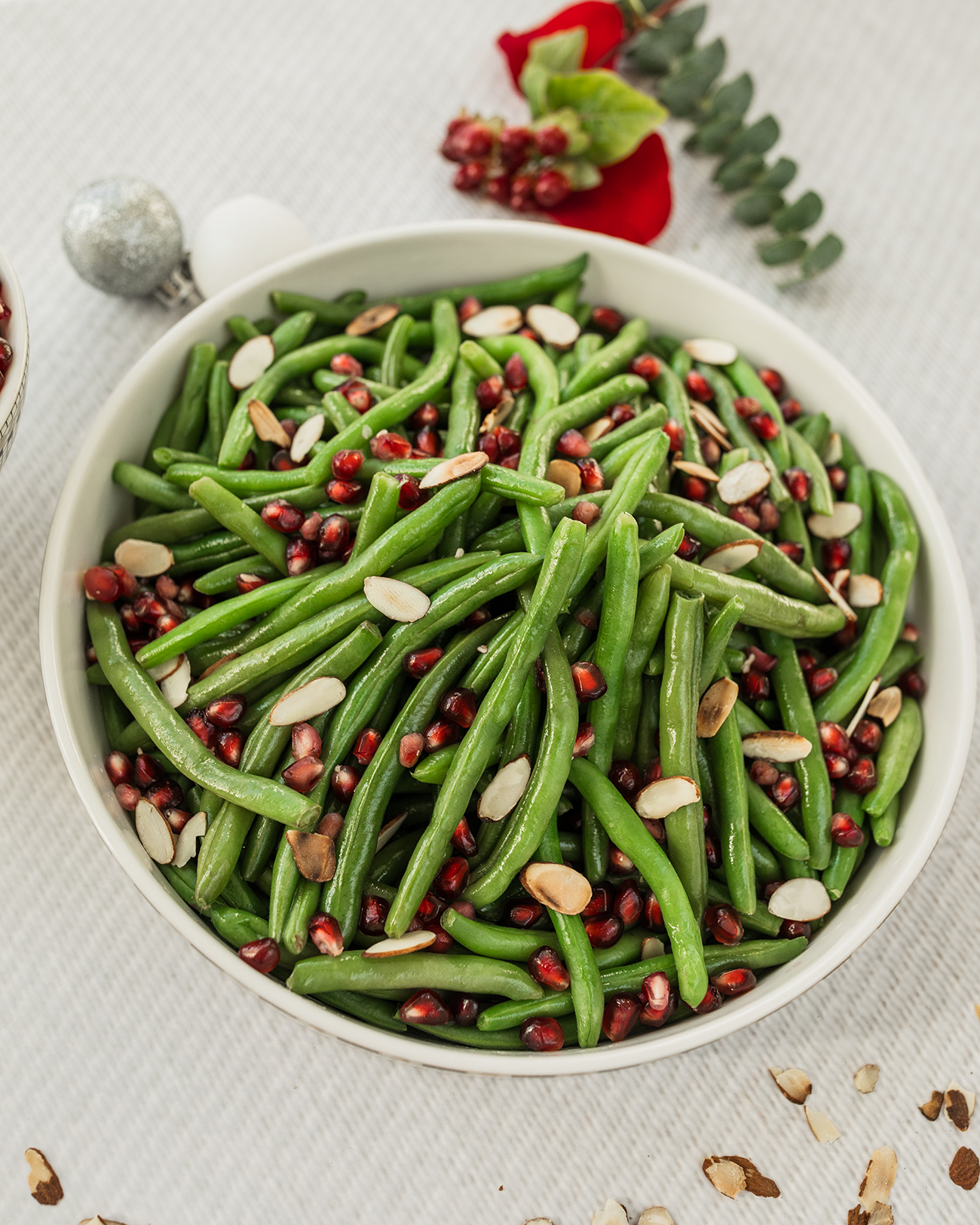 Pomegranate Green Beans with Almonds
Flavor Profile | CRUNCHY
Need enough Green Beans to feed the whole family!? Our Fresh 2lb. Snipped Green Beans have you covered! We just added pomegranate, toasted almonds, olive oil, and red wine vinegar for a simple side dish that can be ready in 10 minutes!
What You Need
Ingredients
2lbs. Pero Family Farms Green Beans
1 cup pomegranate seeds
1 cup almond slices, toasted
1 ½ tbsp Olive oil
1 ½ tbsp. Red wine vinegar
Salt and pepper to taste
What You Need
Lets Get Started
Directions
Follow the cooking directions on the back of the package to cook the green beans to your desired texture.
In a large mixing bowl, add the cooked beans, pomegranate seeds, toasted almonds, olive oil, vinegar, salt and pepper and mix well.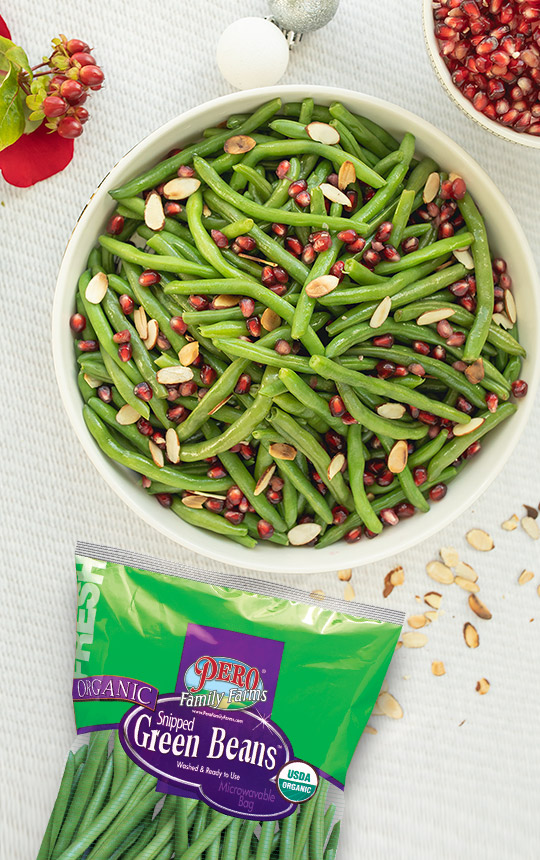 Get More Recipes
Visit this recipe page:
https://www.perofamilyfarms.com/recipe/pomegranate-green-beans-with-almonds/
Find a store location near you: