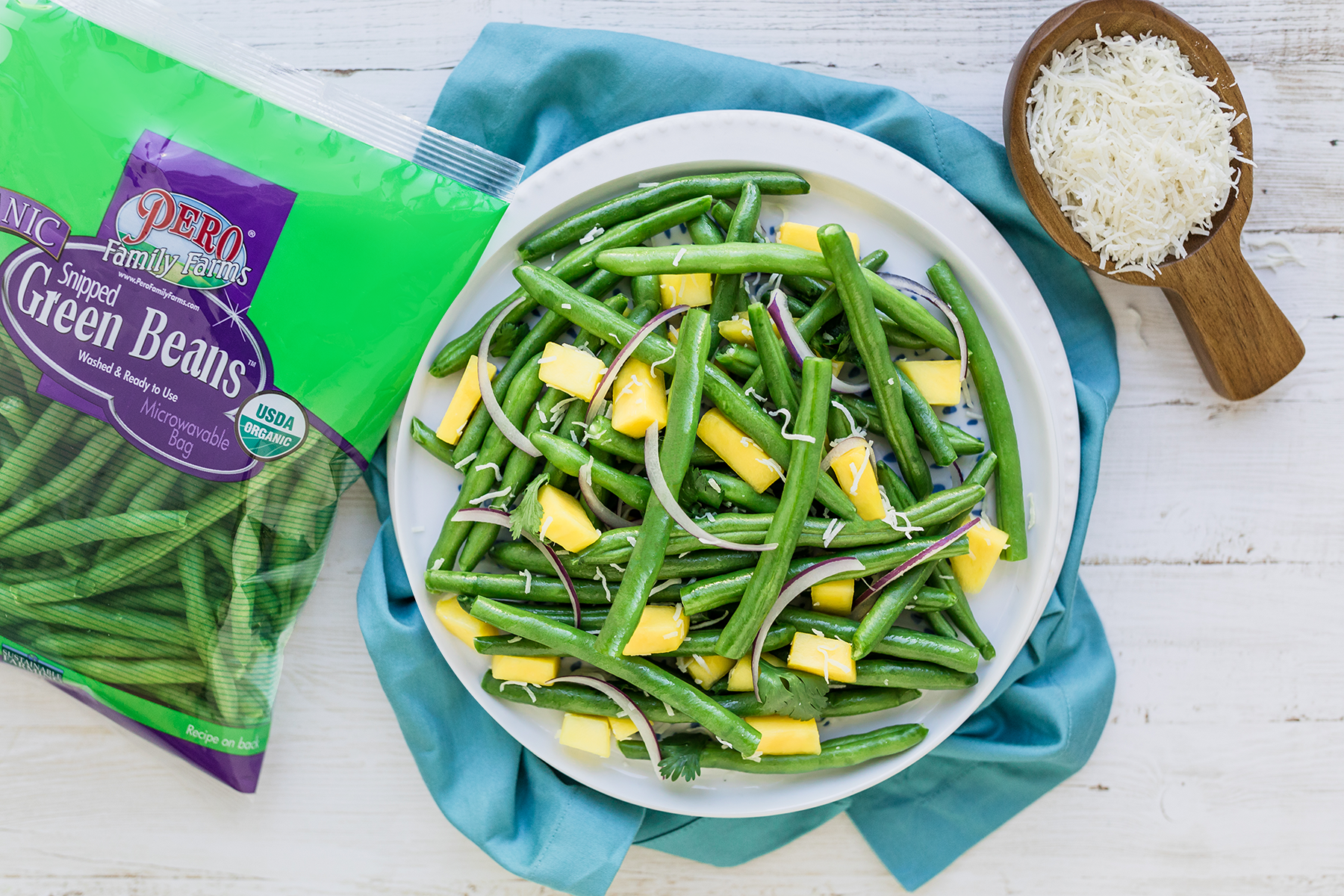 Mango Coconut Green Bean Salad
Flavor Profile | CRUNCHY | SWEET
Transport your taste buds to the Caribbean with this delicious Mango and Coconut Green Bean Salad! Made with our Organic Snipped Green Beans for that crunchy texture and fresh flavor!
What You Need
Ingredients
12oz. Pero Family Farms Organic Snipped Green Beans
1 cup mango, cut into small pieces
¼ cup red onion, thinly sliced
¼ cup coconut, shredded
1 tbsp. cilantro
Salt and pepper to taste
Mango Cilantro Drizzle
¼ cup mango, cut into small pieces
1 tbsp. cilantro
1 tbsp. olive oil
Salt and pepper to taste
Lets Get Started
Directions
Remove green beans from the bag. Plunge into boiling water for a few minutes- chill immediately.
Place green beans in a large mixing bowl and add mango, red onion, coconut, and cilantro. Mix well.
Pour the Mango Cilantro Drizzle evenly over the top of the beans.
MANGO CILANTRO DRESSING
Place the mango and cilantro in a blender and puree.
Slowly add the olive oil while pulsing the blender.
Add salt and pepper to taste.
Get More Recipes
Visit this recipe page:
https://www.perofamilyfarms.com/recipe/mango-coconut-green-bean-salad/
Find a store location near you: