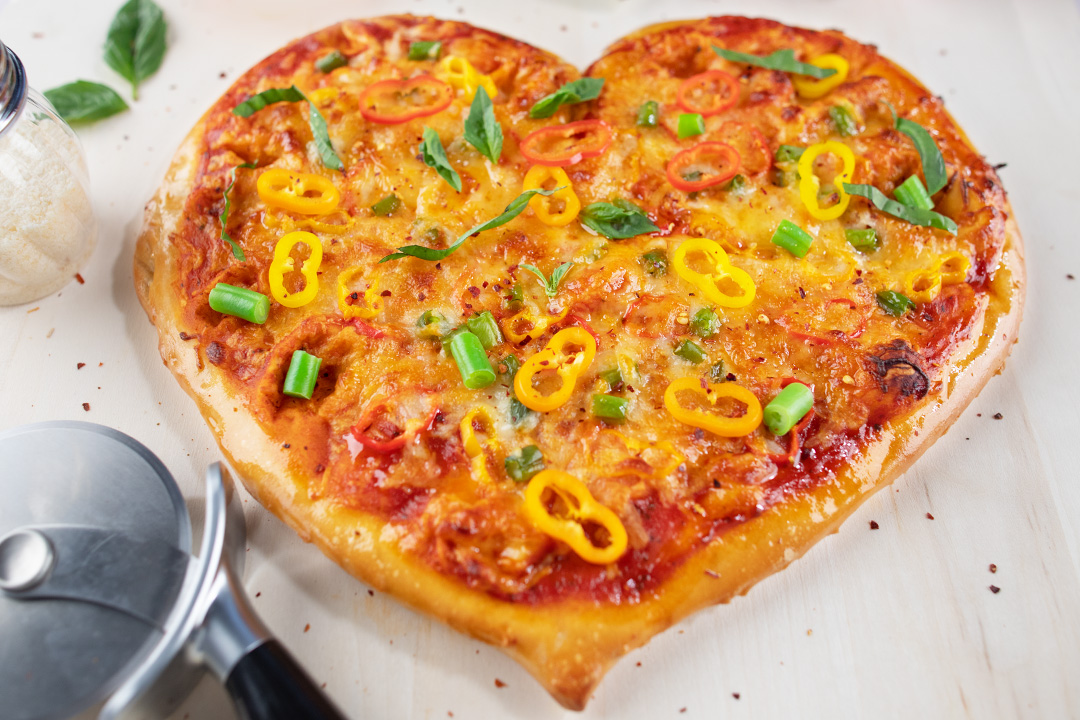 Flavor Profile | SWEET
Homemade pizza is perfect for a special night in! This meal made with love is great for the whole family.
WHAT YOU NEED
INGREDIENTS
1 pizza dough rolled/shaped into a heart shape
1 cup pizza sauce (or your favorite tomato sauce)
2 cups mozzarella cheese, shredded
2 cups Pero Family Farms Mini Sweet Pepper Rings
½ cup Pero Family Farms Snipped Green Beans, sliced into bite size pieces
2 tbsp. fresh basil, cut into thin strips
1 tbsp. olive oil
Salt and pepper to taste
Optional: crushed red pepper, oregano and parmesan cheese, to serve
LETS GET STARTED
DIRECTIONS
Preheat the oven to 400°F. Heat a large sauté pan with olive oil to medium high temperature.
To the heated pan, add Mini Sweet Peppers, Green Beans, salt and pepper. Cook for approximately 2 minutes.
Roll the pizza dough out into a large rectangular shape, then gently fold the dough over. Using a pizza cutter, cut your dough into the shape of a heart. Place the dough on a pizza stone or a well-greased baking tray.
Spread pizza sauce evenly throughout the center of the dough, leaving ½ in. dry around the edges for the crust.
Next add half off the mozzarella cheese along with half of the cooked Mini Sweet Peppers and Green Beans. Repeat this step, using the remaining cheese and vegetables.
Bake for 12-15 minutes, until the crust is golden brown and cheese is melted.
Remove pizza from the oven, and sprinkle with fresh basil.
To serve, sprinkle with your favorite pizza toppings, like crushed red pepper, oregano and parmesan cheese.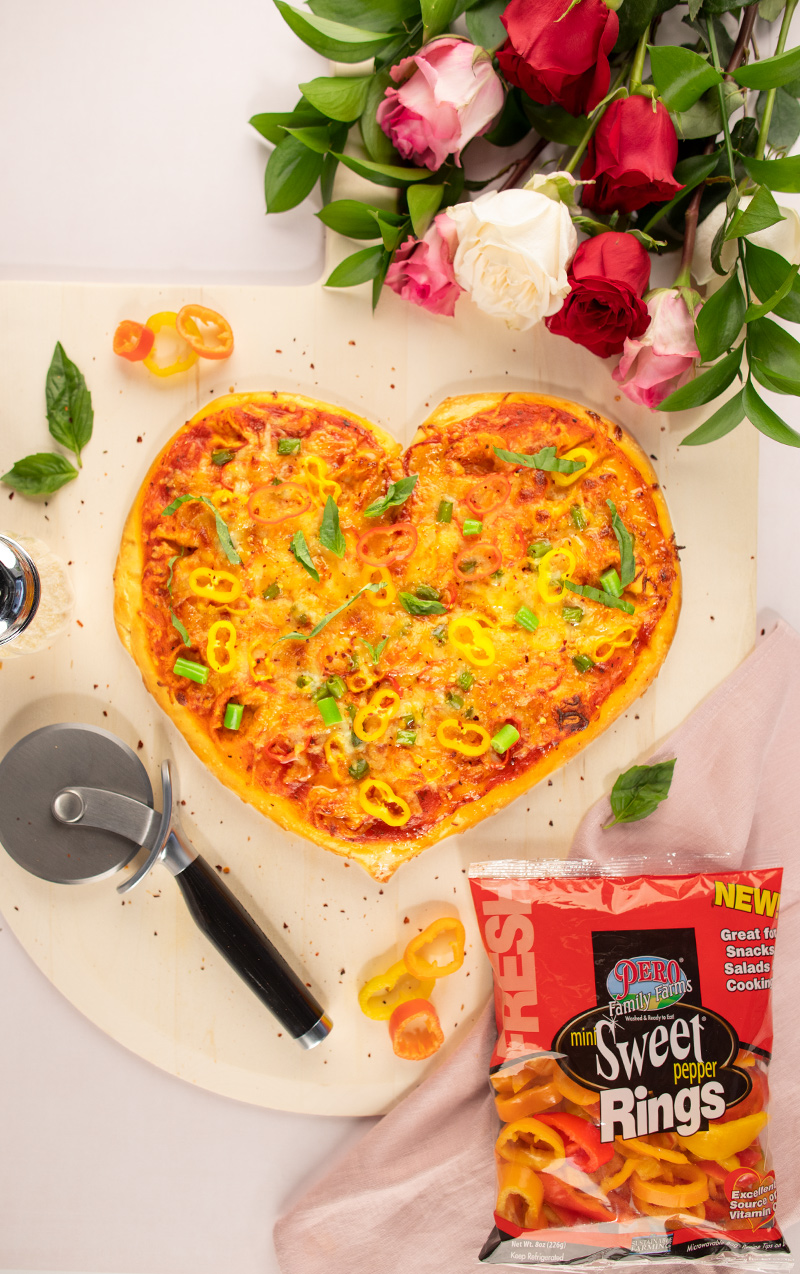 Get More Recipes
Visit this recipe page:
https://www.perofamilyfarms.com/recipe/veggie-lovers-pizza/
Find a store location near you: