Green Beans with Caramelized Shallots
Flavor Profile | SAVORY
This everyday recipe is perfect for a weeknight dinner! Eating vegetables is easier than ever with this tasty recipe.
What You Need
Ingredients
12oz. Pero Family Farms Green Beans
¾ cup shallots, thinly sliced
¼ cup vegetable stock
1 tbsp. olive oil
1 tbsp. fresh thyme
Salt and pepper, to taste
Optional: Garnish with diced Mini Sweet Peppers!
What You Need
Lets Get Started
Directions
In a large sauté pan heat olive oil to medium-high heat.
Add the green beans and shallots to the pan and cook for 2 minutes.
Add the vegetable stock, salt and pepper.
Cover and cook for 3 more minutes.
Garnish with Mini Sweet Peppers for even more color and flavor!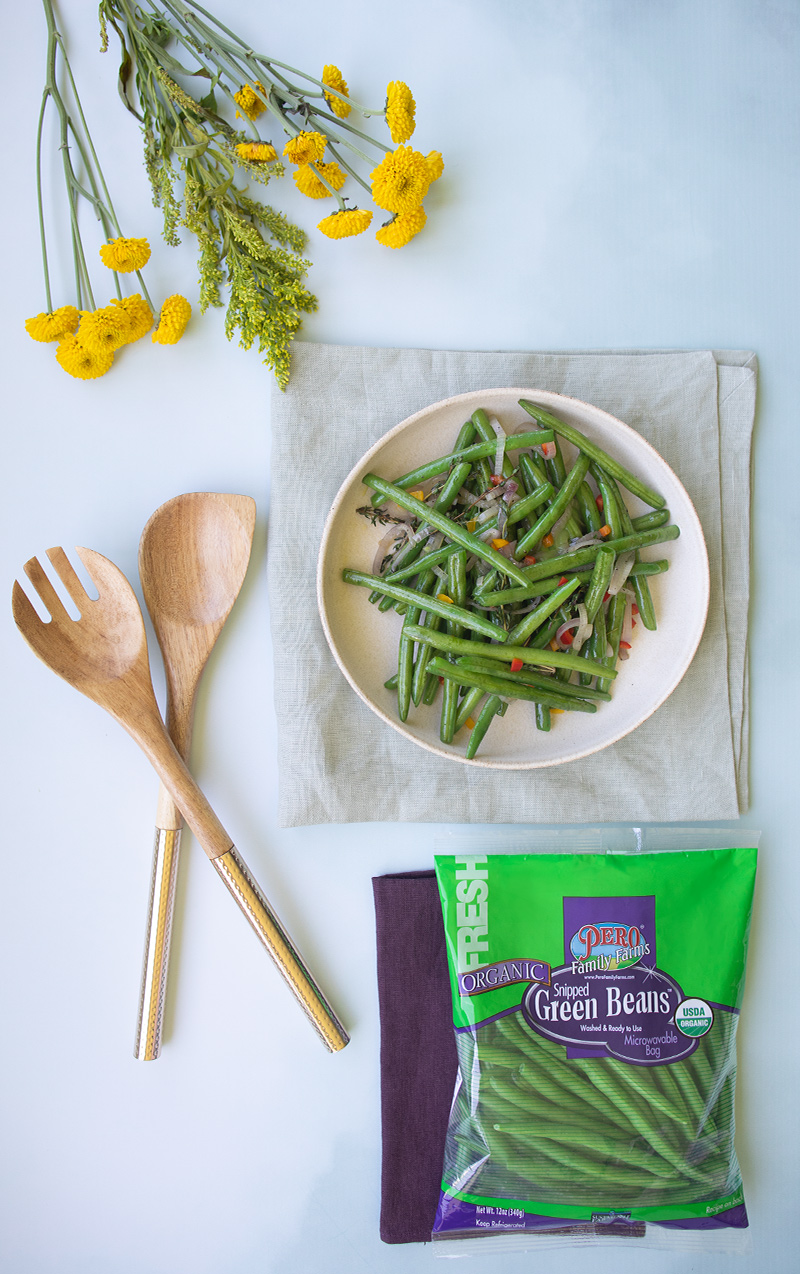 Get More Recipes
Visit this recipe page:
https://www.perofamilyfarms.com/recipe/green-beans-with-caramelized-shallots/
Find a store location near you: