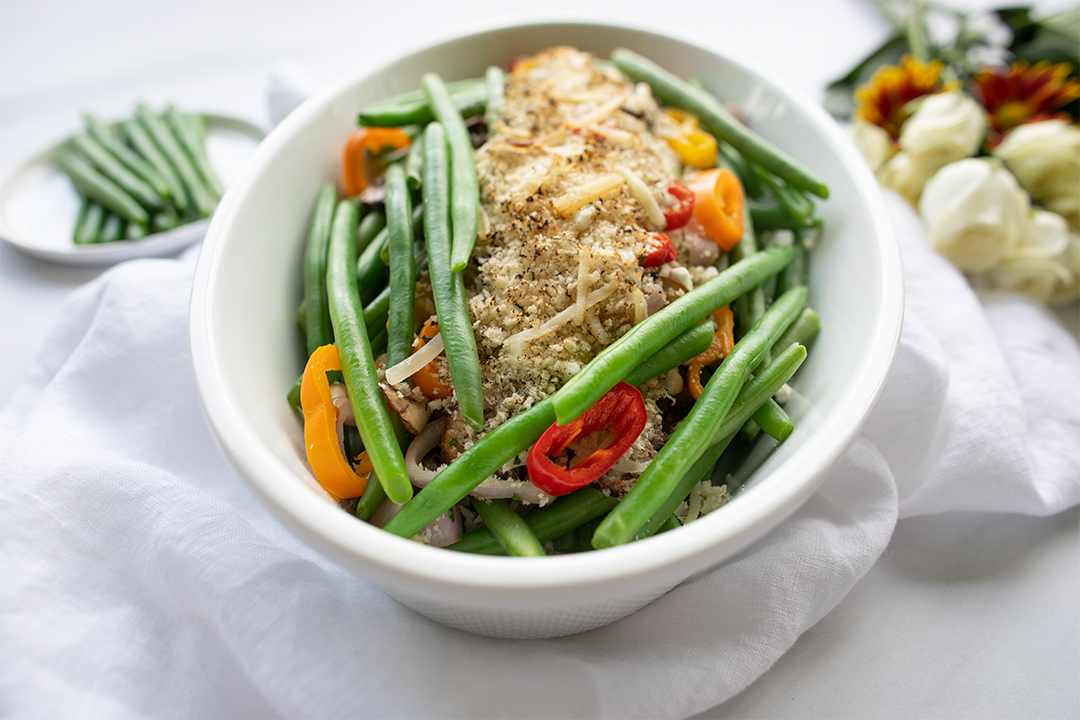 Flavor Profile | SAVORY
This lightened up Green Bean Casserole recipe has all of the delicious holiday flavor, and less of the guilt! Your family will love this fresh from the farm holiday recipe.
What You Need
Ingredients
12oz. Pero Family Farms Green Beans
1 cup Pero Family Farms Mini Sweet Peppers, cut into rings
1 cup baby portabella mushrooms, sliced
¼ cup goat cheese
¼ cup parmesan cheese, shredded
¼ cup panko bread crumbs
1 shallot, sliced
1 tbsp. white balsamic vinegar
½tbsp. olive oil
½ tbsp. garlic
Salt and pepper, to taste
What You Need
Lets Get Started
Directions
Preheat oven to 350⁰ F.
Blanch the Green Beans and set aside.
Preheat a sauté pan with olive oil to medium-high temperature.
Add the Mini Sweet Peppers, mushrooms, shallots and garlic to the pan. Cook for 2 minutes.
Next, place the blanched green beans into a casserole dish and drizzle the vinegar evenly over the beans.
Place the cooked vegetables evenly over the top of the green beans.
In a small bowl, mix together the Parmesan cheese, goat cheese and Panko breadcrumbs. Sprinkle the cheese and breadcrumb mixture evenly down the middle of the casserole dish.
Add salt and pepper, to taste.
Bake for 15 minutes or until the cheese is melted.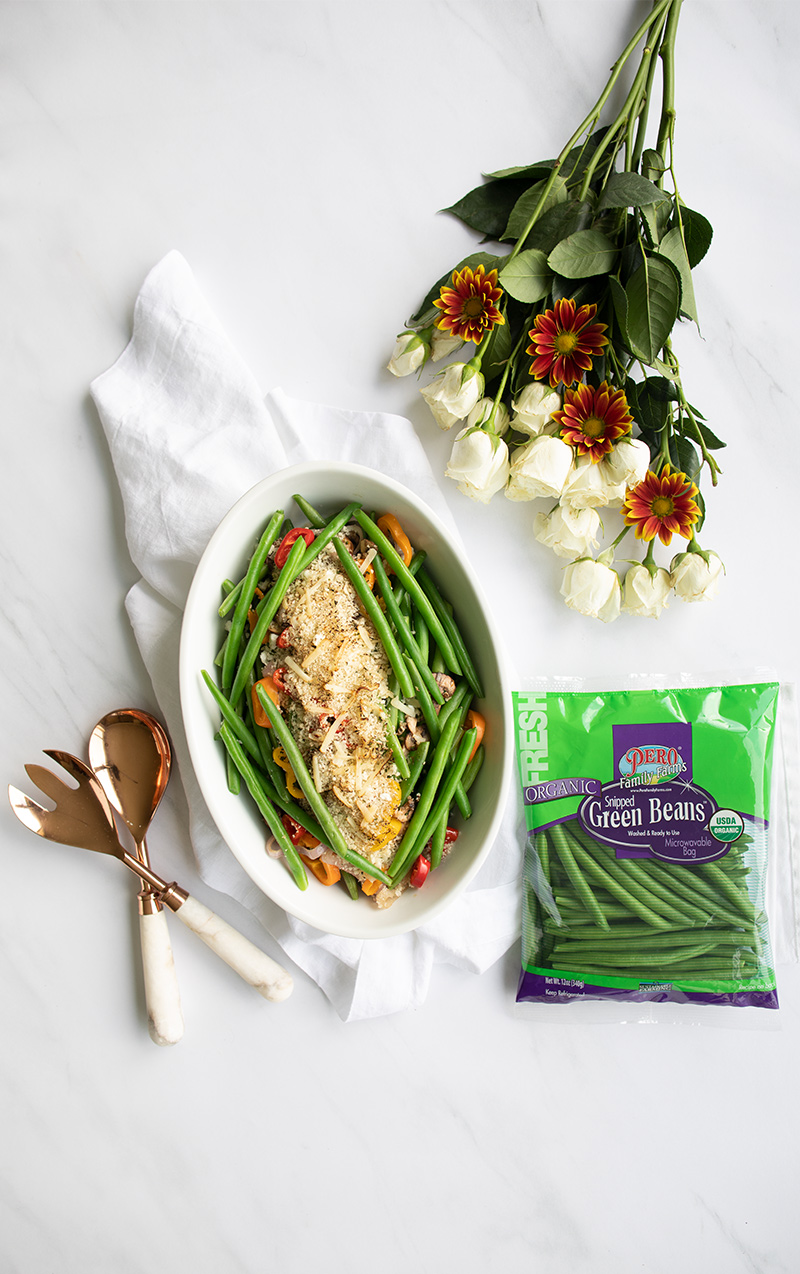 Get More Recipes
Visit this recipe page:
https://www.perofamilyfarms.com/recipe/green-bean-casserole/
Find a store location near you: