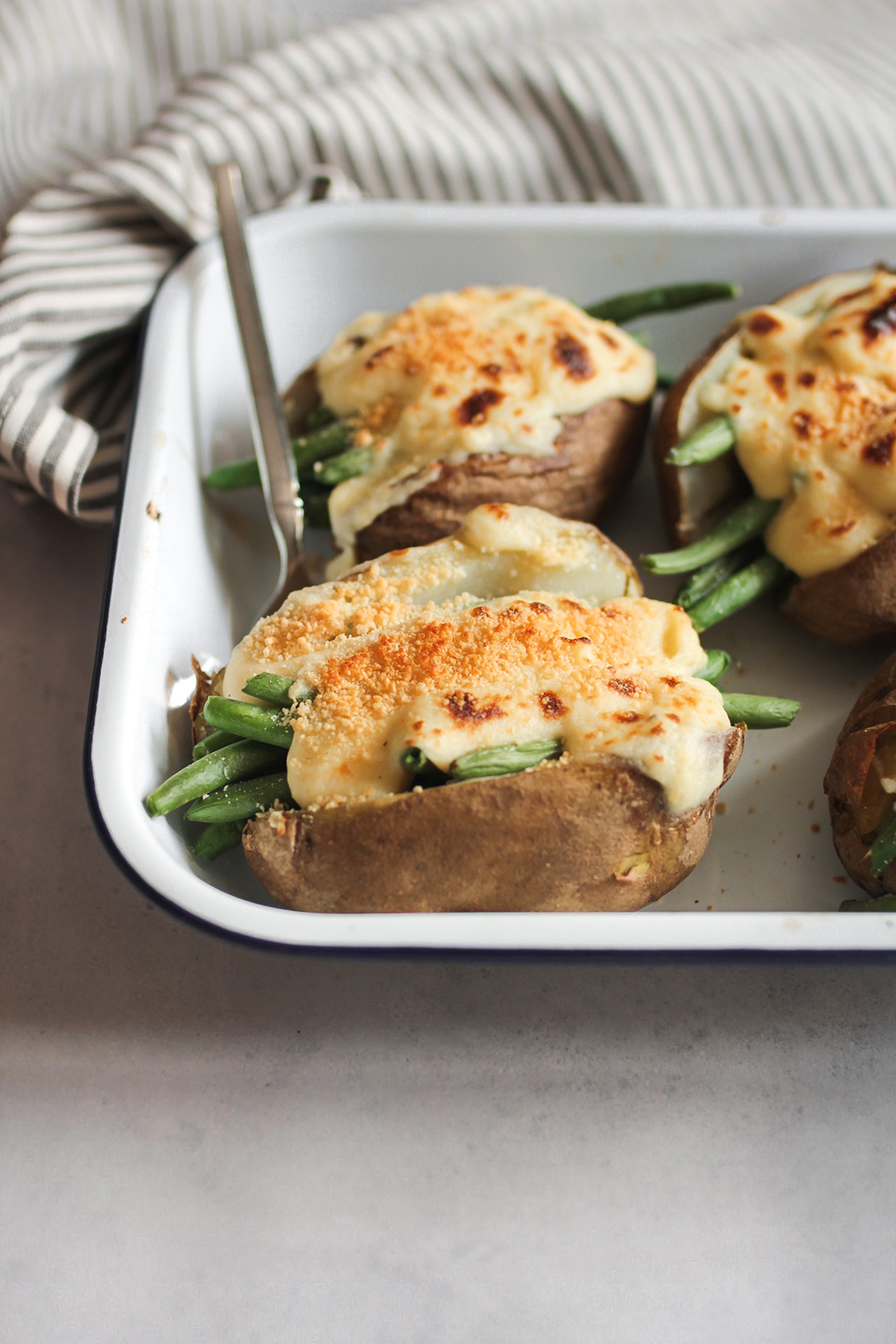 Green Bean Baked Potato au Gratin
Flavor Profile | SAVORY
This Green Bean Stuffed Potato au Gratin is a fun way to serve up your green beans this holiday season!
What You Need
Ingredients
12 oz. Organic Pero Family Farms Organic Green Beans
1 tsp Olive Oil
4 small Russet Potatoes, baked
1 tbls Butter
1 cup Milk (2% or whole milk)
2 tbls All Purpose Flour
2 tsp Sea Salt
1 tsp Black Pepper
¼ cup Freshly Grated Parmesan Cheese
What You Need
Lets Get Started
Directions
Preheat the oven to 425 degrees. Wrap the russet potatoes in foil and bake in the oven until tender, about 40-50 minutes. Once the potatoes are baked carefully remove the baked potatoes from the oven and unwrap the potatoes from the foil.
Steam the organic green beans as directed on the bag. Recommended to cook until al dente, about 2 ½- 3 minutes. Once steamed carefully remove the green beans from the bag and toss into a bowl with a pinch or two of salt, pepper, and the teaspoon of olive oil.
To prepare the béchamel sauce place the butter into a sauce pan over medium heat. Let the butter melt. Once melted add the 2 tablespoons of all-purpose flour and whisk until a roux is created. Once the roux is made pour in the milk and a pinch of salt and pepper. Whisk everything together. Bring the sauce to a light boil and let it boil for 2-3 minutes until the sauce has thickened slightly.
Preheat the oven to broil. To prepare the individual stuffed Green Bean baked potato au gratin first place each baked potato without the foil into a baking dish. Cut the potatoes in half, but not cutting all the way through. Season each potato with salt and pepper. Stuff each potato with the steamed Green Beans and evenly pour the béchamel gratin sauce over each potato. Garnish with the freshly grated Parmesan cheese and place the baking dish in the oven to broil. Broil for 5-8 minutes until the sauce becomes lightly golden.
Serve immediately and enjoy.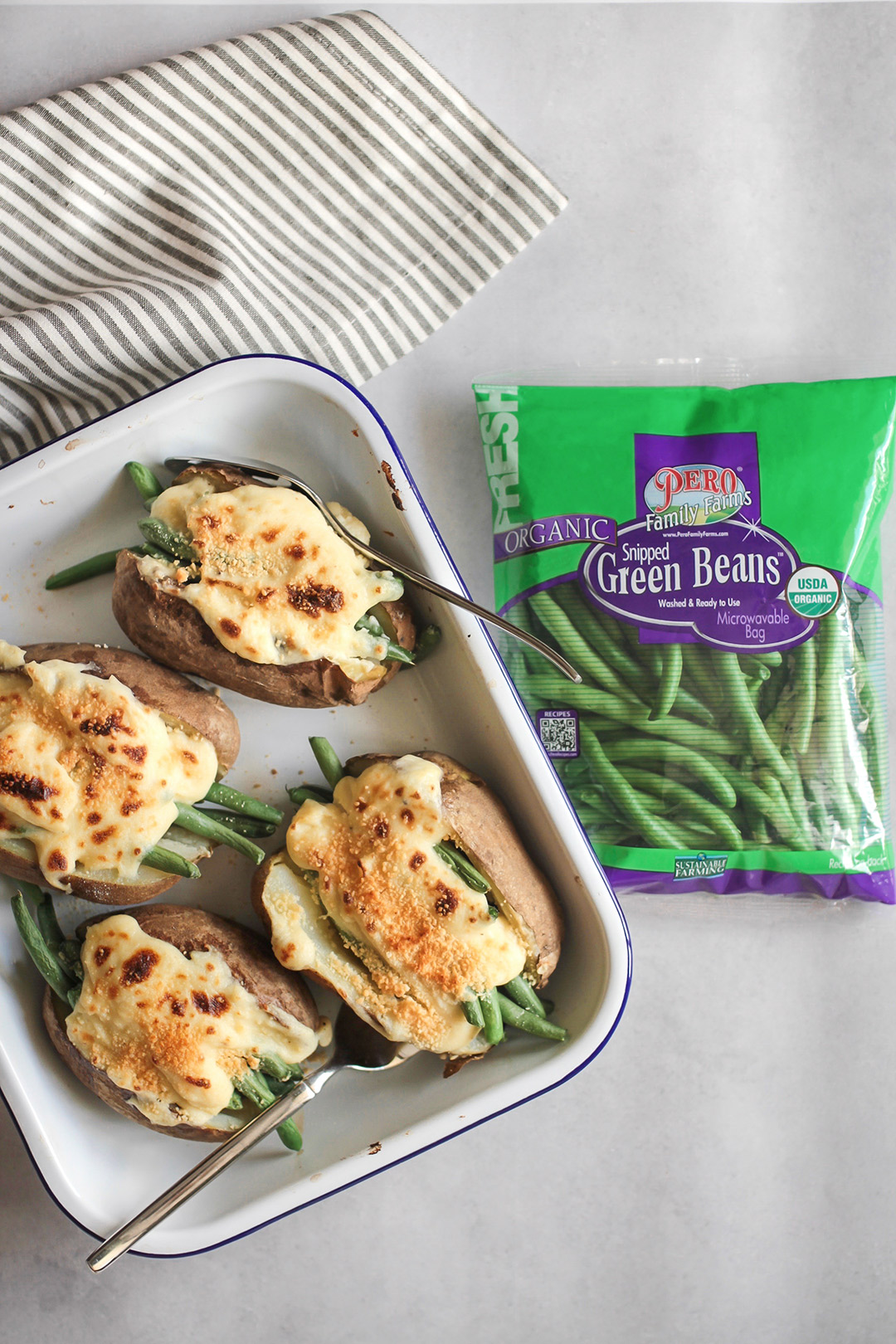 Get More Recipes
Visit this recipe page:
https://www.perofamilyfarms.com/recipe/green-bean-baked-potato-au-gratin/
Find a store location near you: