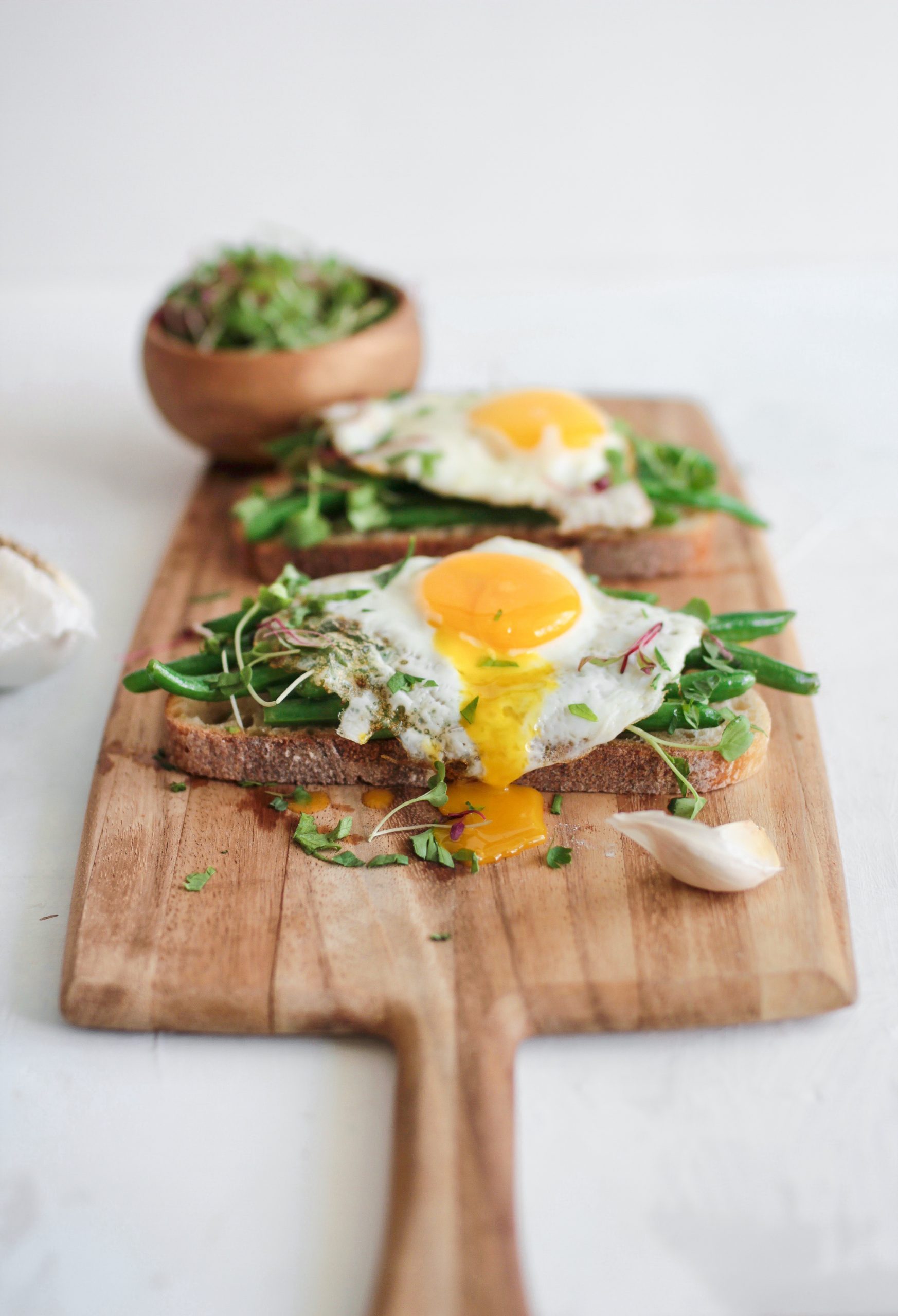 Garlic Sautéed Green Bean Toast
Flavor Profile | SAVORY
Everything you want on your morning toast! This crunchy Garlic Sautéed Green Bean Toast with a Fried Egg can be put together in just minutes thanks to our already Snipped Green Beans!
What You Need
Ingredients
12 oz. Organic Pero Family Farms Green Beans
4 slices of Sourdough Bread, toasted
1 Garlic Clove, smashed
1 tbls Olive Oil
4 Eggs
1 tsp Butter
2  tbls Flat Leaf Parsley, minced
1 tsp Sea Salt
½ tsp Black Pepper
Microgreens for extra garnish
What You Need
Lets Get Started
Directions
In a medium sauté pan add the olive oil and garlic clove over medium heat. Once the garlic becomes fragrant carefully remove the garlic clove. Add the organic green beans into the pan. Season the green beans with a few pinches of salt and pepper and let them sauté for 8-10 minutes or until al dente.
Meanwhile, toast the sourdough bread slices and then set aside.
To prepare the fried eggs heat the butter on a skillet pan over high/medium heat. Carefully add the eggs to the skillet pan and cook the eggs until the bottom of the whites are golden and the yolk is runny.
When the green beans are al dente add back in the garlic clove. Season the green beans with a touch more salt and pepper and mix everything together.
To assemble the dish place the green beans on the toast lengthwise. Top each toast with green beans with a fried egg and garnish with a sprinkle of fresh parsley and microgreens.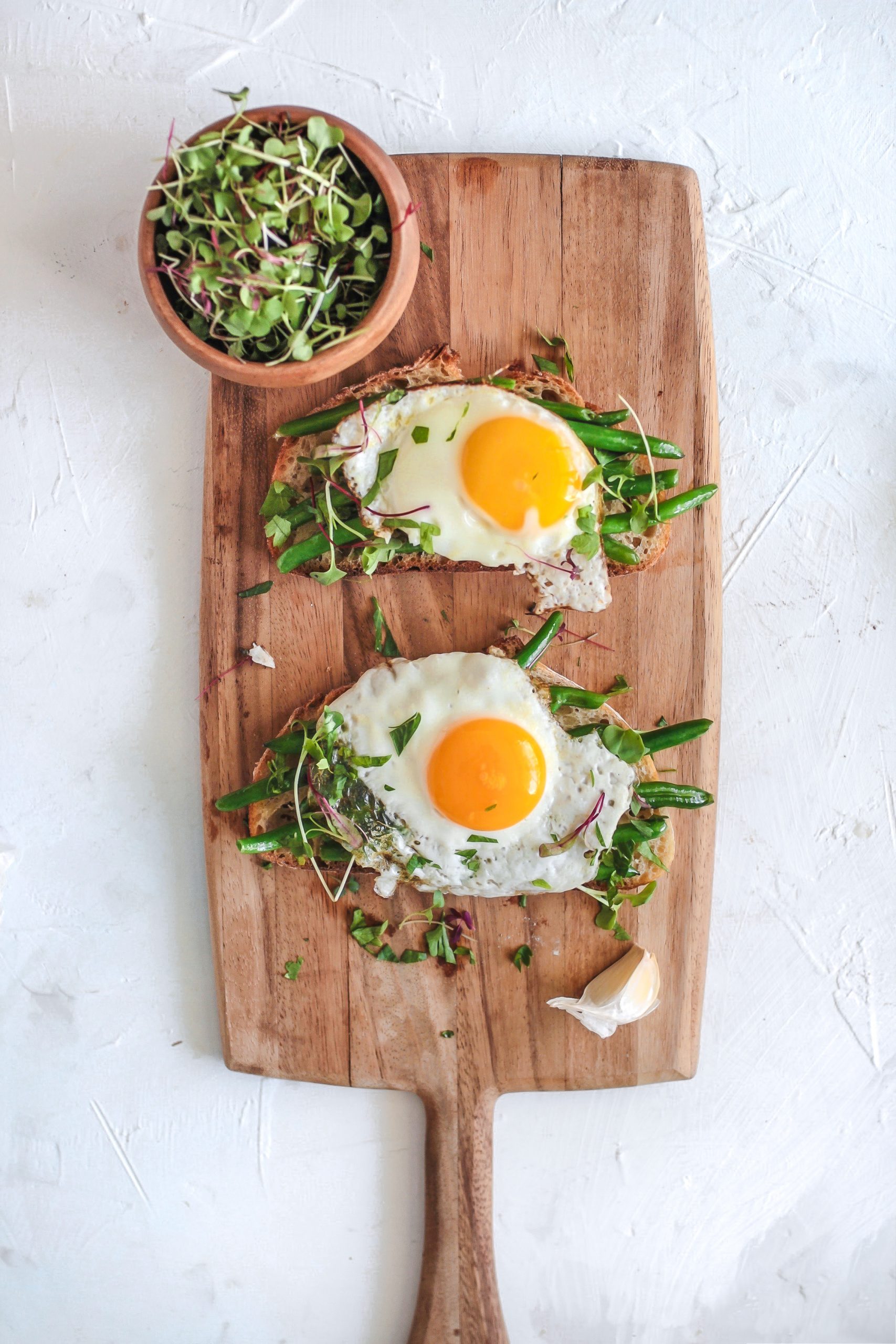 Get More Recipes
Visit this recipe page:
https://www.perofamilyfarms.com/recipe/garlic-sauteed-green-bean-toast/
Find a store location near you: