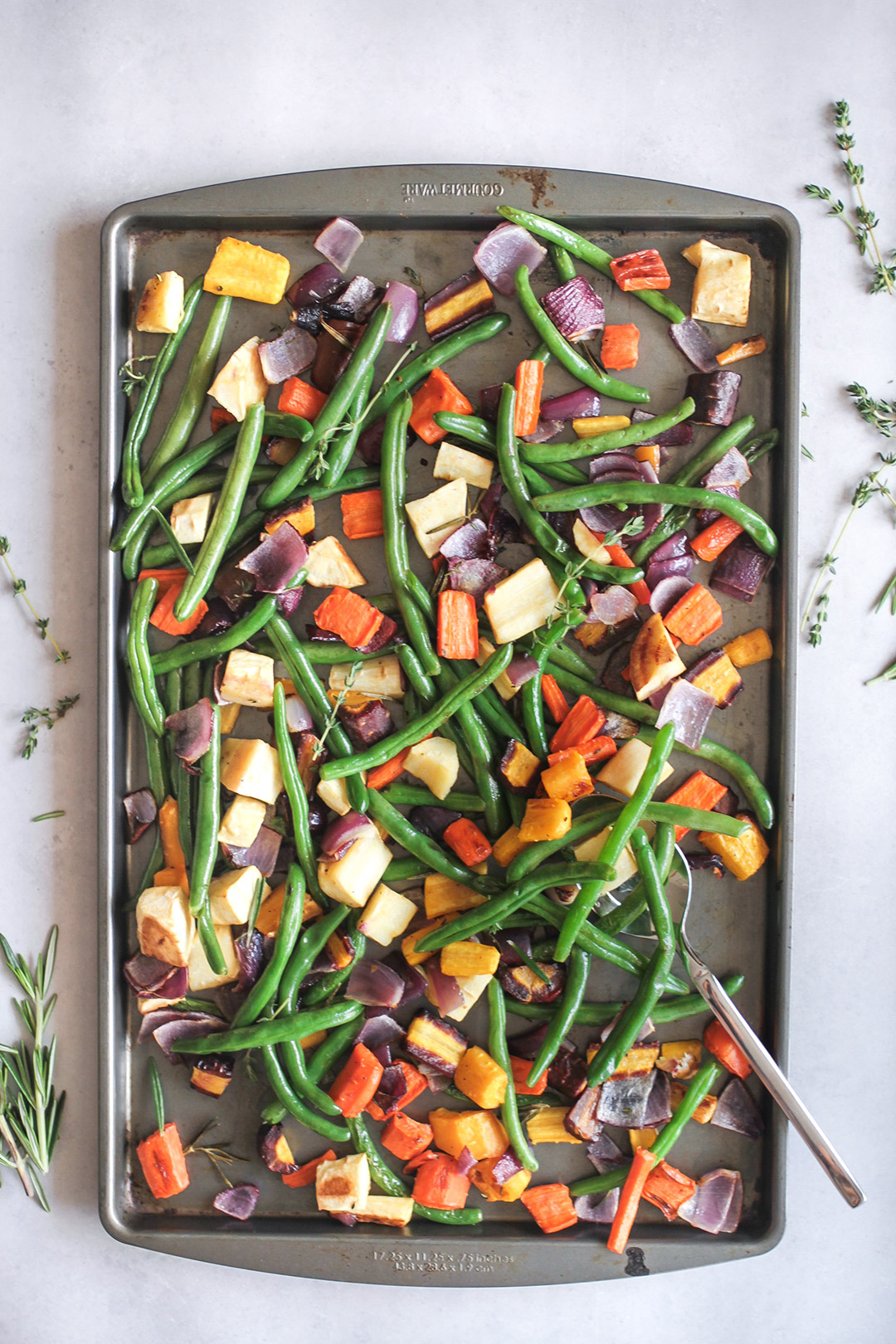 Fall Mixed Vegetable Sheet Pan
Flavor Profile | HEARTY | HERBS
This Fall Mixed Veggie Sheet Pan is an easy, yummy weekday dinner, just add your favorite protein! Made with our Organic Green Beans and topped with tasty herbs for a flavorful fall dish!
What You Need
Ingredients
12 oz. Organic Pero Family Farms Green Beans
2 tbls Olive oil
5 Mixed Color Carrots, peeled and chopped
2 medium Parsnips, peeled and chopped
1 large Red Onion, chopped
3 sprigs Fresh Thyme, leaves removed
2 sprigs Fresh Rosemary, leaves removed
1 tsp Sea Salt
½ tsp Black Pepper
What You Need
Lets Get Started
Directions
Preheat the oven to 425 degrees.
Prepare the vegetables by peeling and chopping them. Place the carrots, red onion, fresh herbs, salt, pepper, and olive oil into a bowl. Gently toss everything together and pour the vegetable medley onto a sheet pan. Roast the vegetables without the green beans for 20 minutes.
Before placing the green beans into the oven steam the green beans according to the bag directions. I recommend steaming them for 2 minutes.
Once the fall mixed vegetables have been roasting for 15-20 minutes carefully remove the sheet pan from the oven and pour the steamed green beans onto the baking sheet. Gently mix everything together and pop the tray back into the oven for an additional 5-8 minutes.
Serve and enjoy!
Optional to add chicken or shrimp to the sheet pan. Cook chicken until internal temperature has reached 165 degrees. Cook shrimp until it has curled and turned pink in color.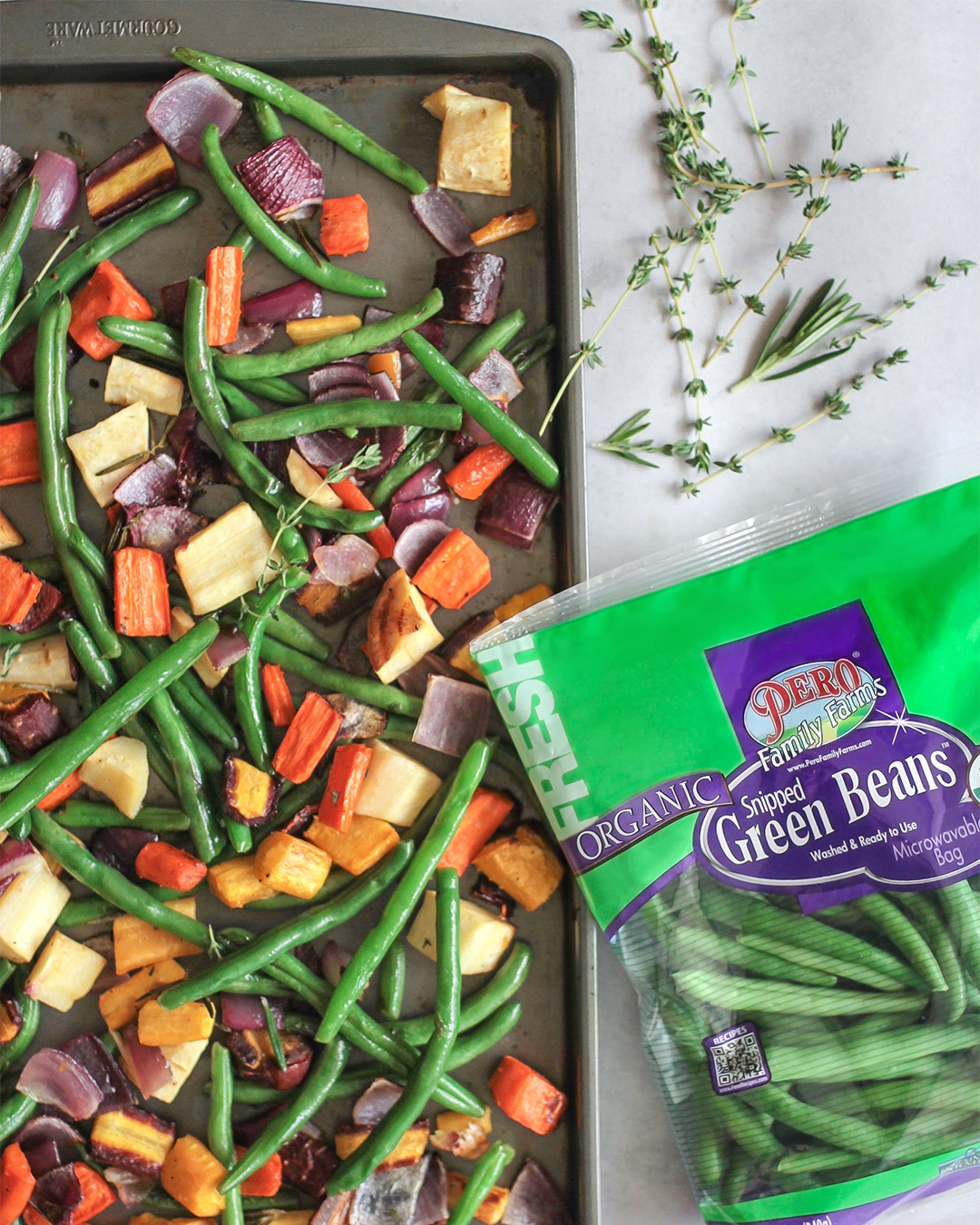 Get More Recipes
Visit this recipe page:
https://www.perofamilyfarms.com/recipe/fall-mixed-vegetable-sheet-pan/
Find a store location near you: