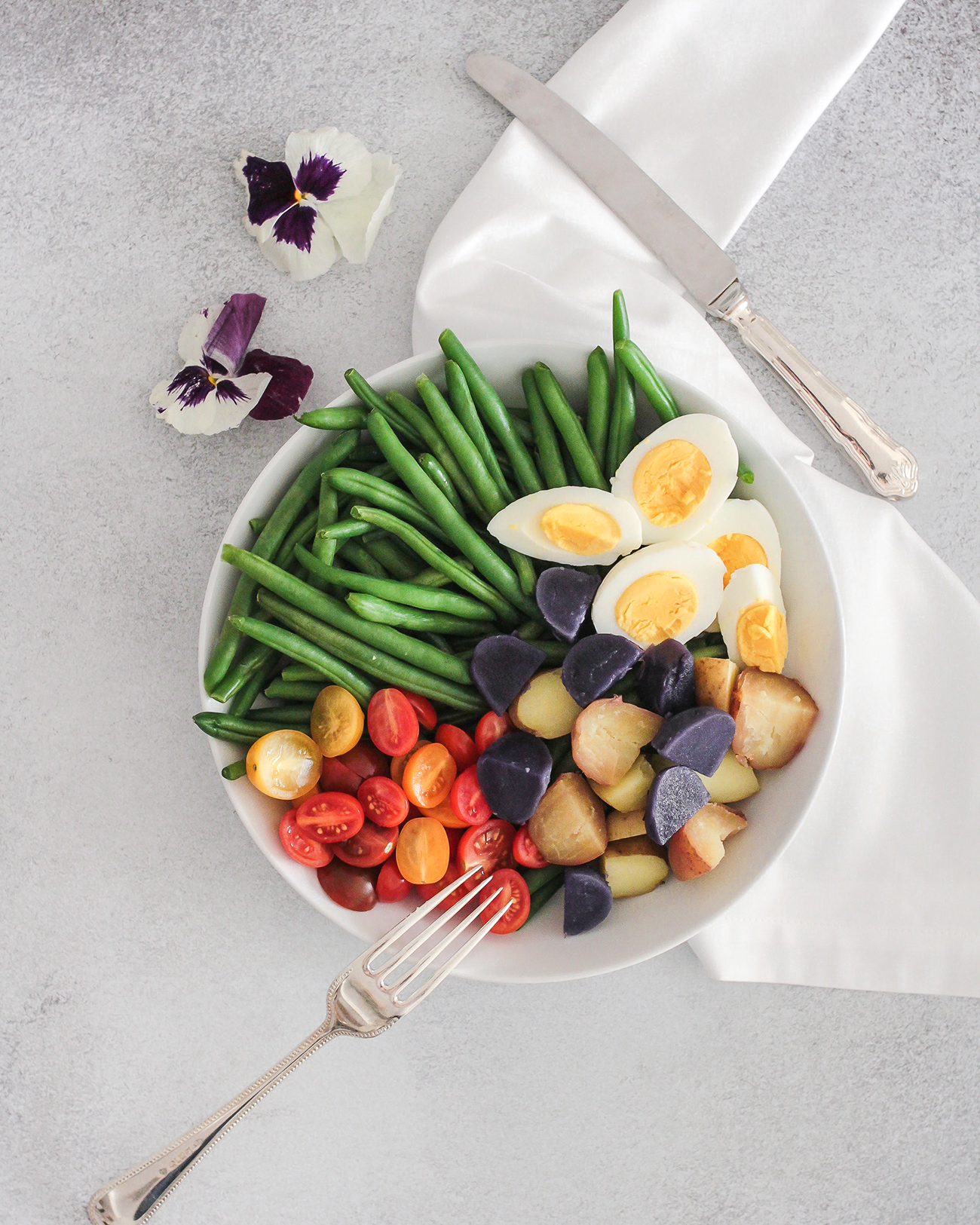 Flavor Profile | CRUNCHY
This a twist on the classic Salad Nicoise. A colorful and beautiful plate that will have you smiling with delight! From the hearty green bean base to the creamy petite potatoes, it's finished with a light acidic flavor from the tomatoes and dressing for the perfect green bean salad.
What You Need
Ingredients
12oz. Pero Family Farms Organic Green Beans, steamed
½ cup Grape Tomatoes, halved
2 Hard Boiled Eggs, chopped
2 cups Tri-color Petite Potatoes, quartered and boiled
Dressing Ingredients
1/4 cup red-wine vinegar
2 1/2 tbsp. shallot, minced
2 tsp. Dijon mustard
1 large garlic clove, minced and mashed to a paste with 1/2 tsp. salt
1 cup extra-virgin olive oil
1 1/2 tsp. fresh thyme, minced
1 1/2 tbsp. fresh basil, finely chopped
Salt and Pepper to taste
What You Need
Lets Get Started
Directions
Cook Green Beans using microwave directions on the back of the bag. Once cooked, carefully remove the green beans from the bag and allow them to cool slightly in a bowl.
Meanwhile, boil the potatoes until fork tender, about 5 minutes or until cooked to your desired texture. Once fork tender, drain the water and carefully add them to the bowl.
While the potatoes are boiling, cook the eggs. To hard boil the eggs, place the eggs in a pot with water just covering them. Place the pot on the stove top and bring the water to a light boil. Once at a boil, cover the pot and turn the heat to low. Let the eggs cook for 8-9 minutes. Once cooked, drain the water and run the hard boiled eggs under cold water and remove the shell.
Chop the eggs and add the eggs and tomatoes into the bowl with the green beans and potatoes.
To prepare the dressing add all the dressing ingredients into a bowl. Whisk everything until it is well combined. Pour half of the dressing into the bowl with the salad, add salt and pepper to taste. Gently toss together. If you desire more dressing add more and toss together.
Serve and enjoy!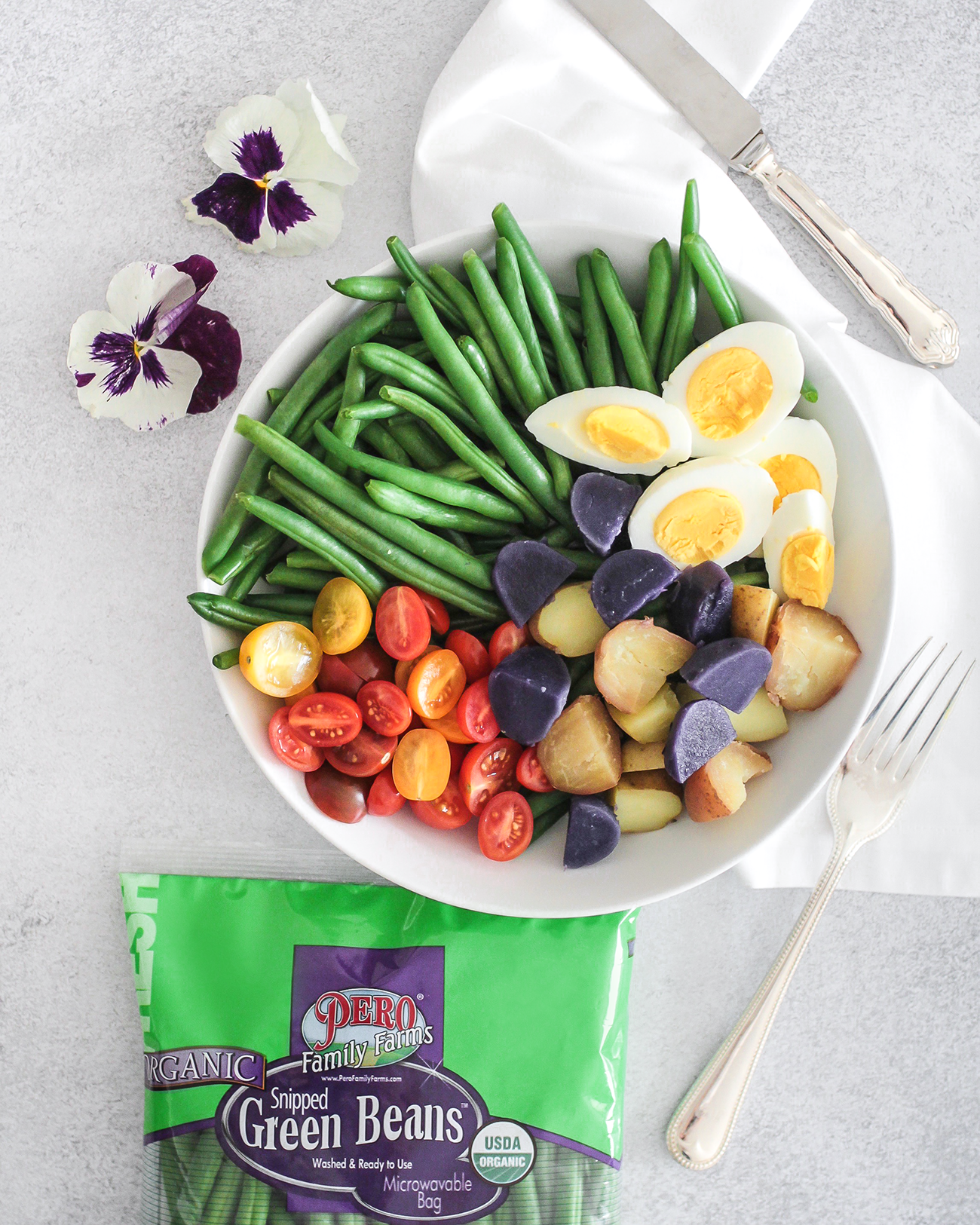 Get More Recipes
Visit this recipe page:
https://www.perofamilyfarms.com/recipe/green-bean-salad-nicoise/
Find a store location near you: