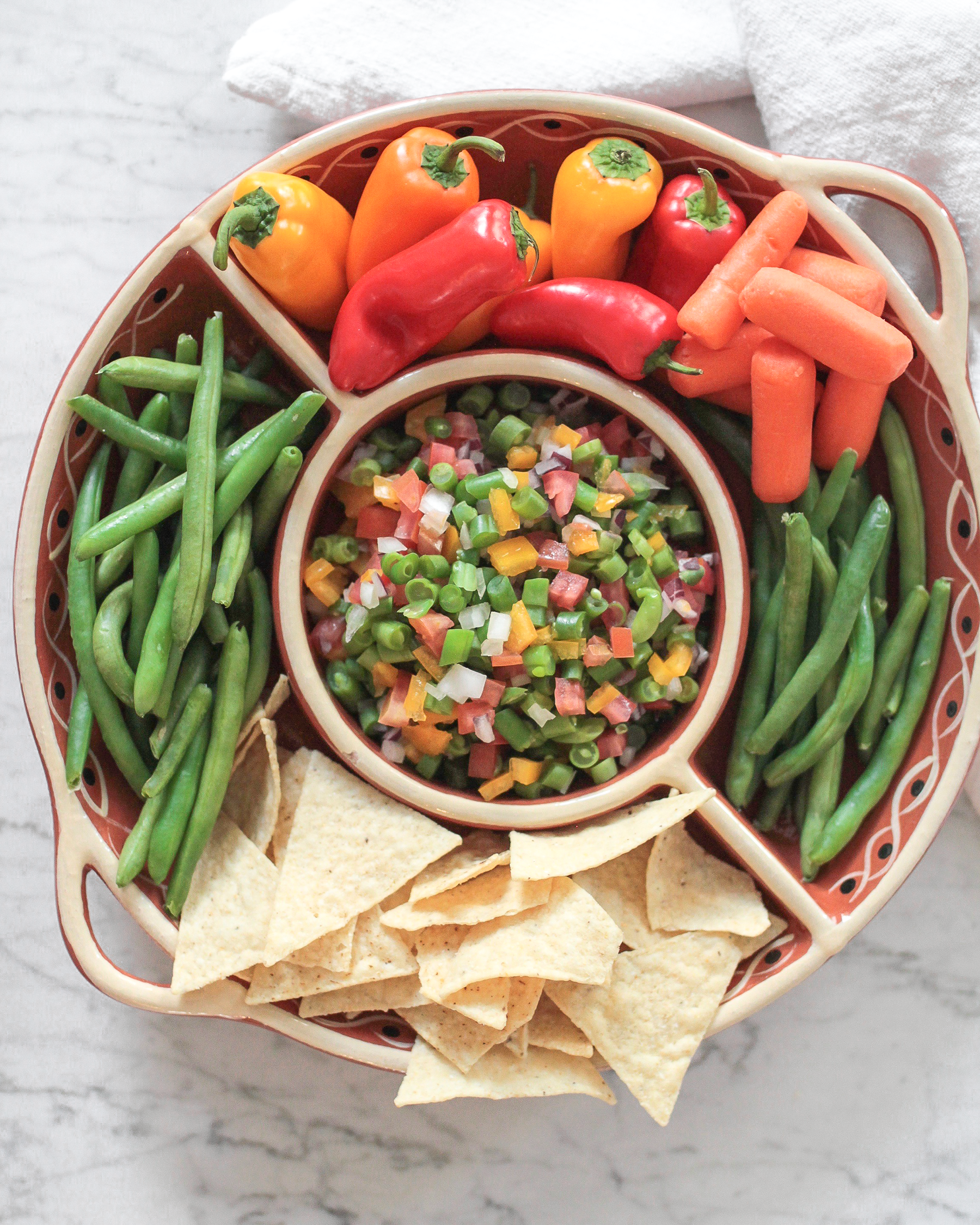 Green Bean Pico de Gallo Snack Dip
Flavor Profile | CRUNCHY
Looking for a healthy snack that you and the kids will love!? This flavorful Green Bean Pico de Gallo Dip is the perfect after school snack and only takes 8 minutes to make!
What You Need
Ingredients
1 cup of Pero Family Farms Green Beans, steamed and finely chopped
1 Yellow Tomato, finely diced
2 Red Roma Tomatoes, finely diced
2 TBLS White Onion, finely diced
1 TBLS Red Onion, finely diced
2 TBLS Lemon Juice
2 TBLS Flat Leaf Parsley, minced
1/4 tsp Sea Salt
A pinch of Black Pepper
What You Need
Lets Get Started
Directions
Steam the green beans according to the directions of the bag. Once the green beans have steamed lightly, about 2-3 minutes and have cooled finely chop the green beans.
Chop the onions, tomatoes, and parsley. Add everything into a bowl. Add the lemon juice, salt, and pepper. Gently toss everything together.
Place the green bean pico de gallo in the fridge for it to get cold and then serve.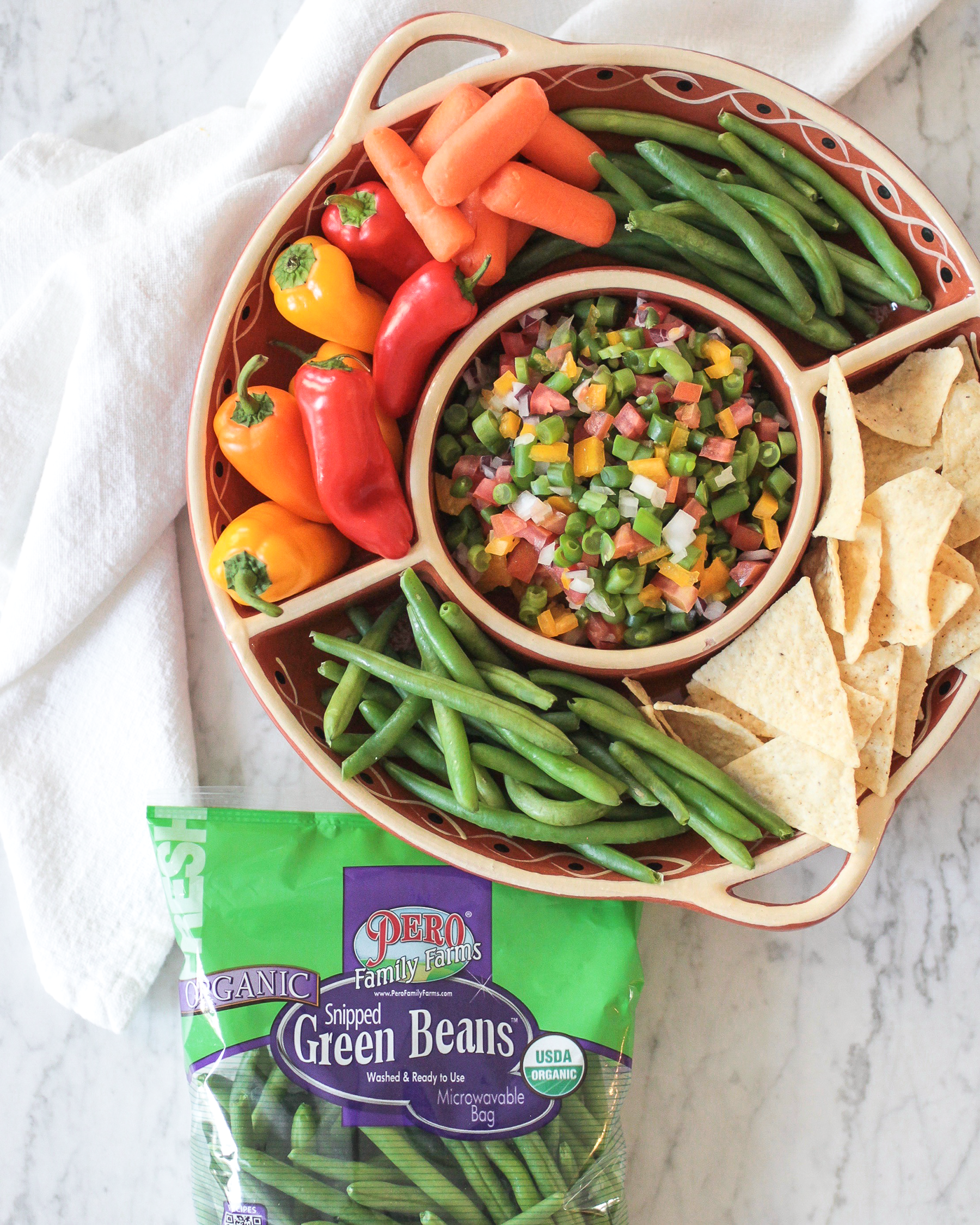 Get More Recipes
Visit this recipe page:
https://www.perofamilyfarms.com/recipe/green-bean-pico-de-gallo-snack-dip/
Find a store location near you: