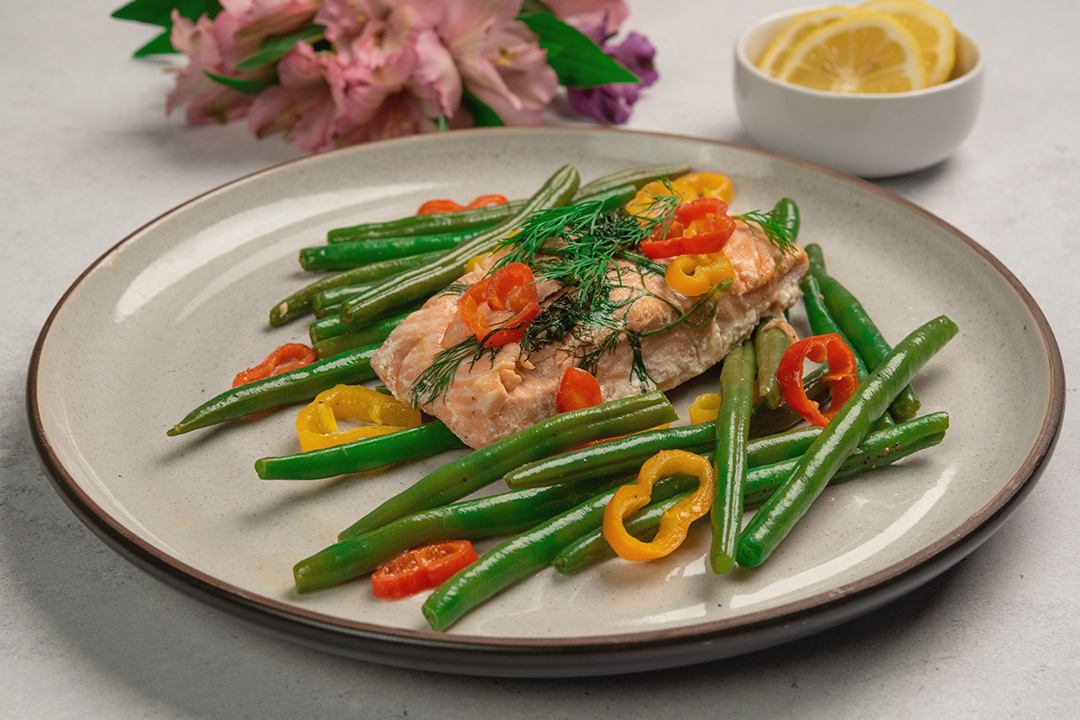 Vegetables and Salmon en Papillote
Flavor Profile | SAVORY
This Vegetable and Salmon en Papillote lets you show off a little for your friends and family, without breaking a sweat! Each portion of salmon is tucked into a parchment paper packet along with some fresh Pero Family Farms Green Beans.
What You Need
Ingredients
8oz. Salmon filet
6oz. Pero Family Farms Snipped Green Beans
4oz. Pero Family Farms Mini Sweet Peppers
1 tbsp. Butter
1 sprig Fresh Dill (or 1 tbsp. Dill Weed)
1 tbsp. Lemon
Salt and pepper, to taste
1 large piece of parchment paper
What You Need
Lets Get Started
Directions
Cut the parchment paper into large rectangular pieces (approximately 6″ x 12″).
Place 6 oz. of green beans down on the parchment paper.
Top with 4oz. Mini Sweet Pepper Rings, 1-fish filet, 2 lemon slices, ½ tbsp. butter, and 1 dill sprig.
Fold the parchment paper over the top and sides then flip over and place on a baking tray.
Bake at 350⁰ F for 15 minutes.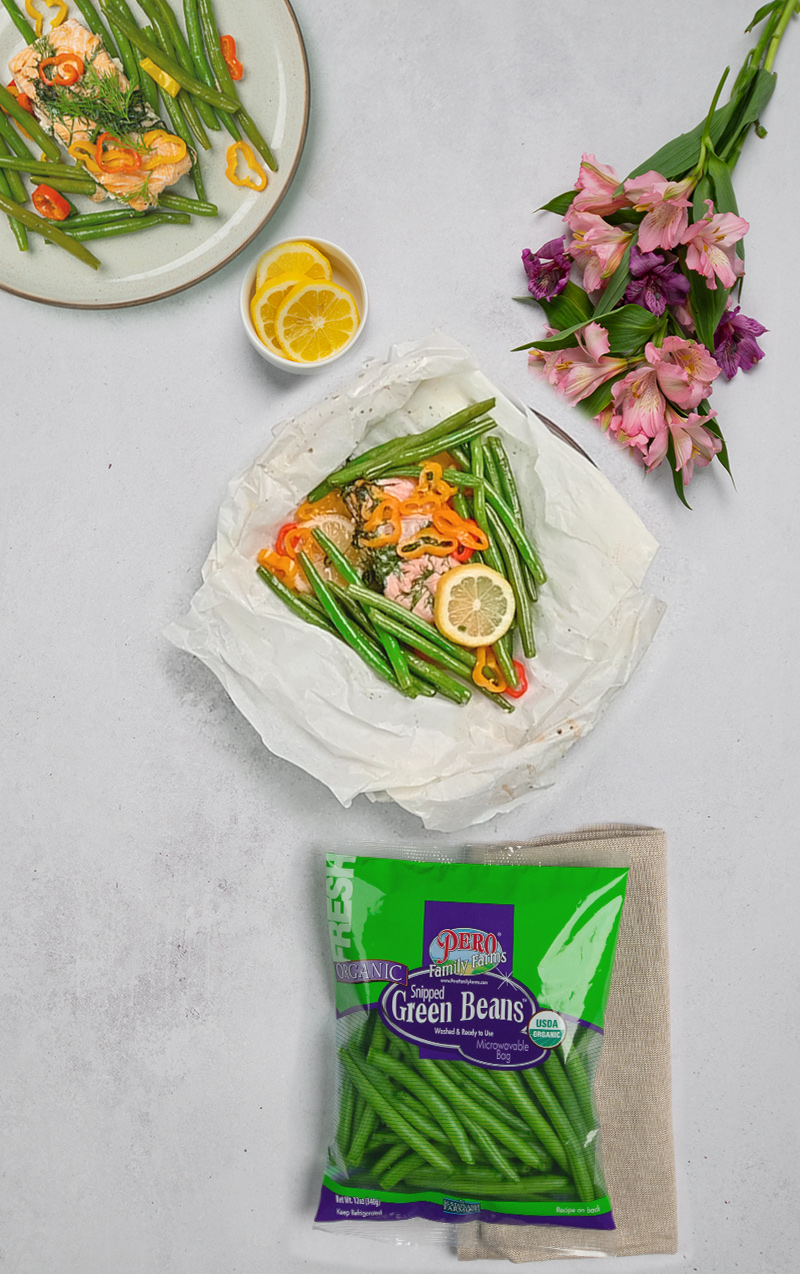 Get More Recipes
Visit this recipe page:
https://www.perofamilyfarms.com/recipe/vegetables-and-salmon-en-papillote/
Find a store location near you: