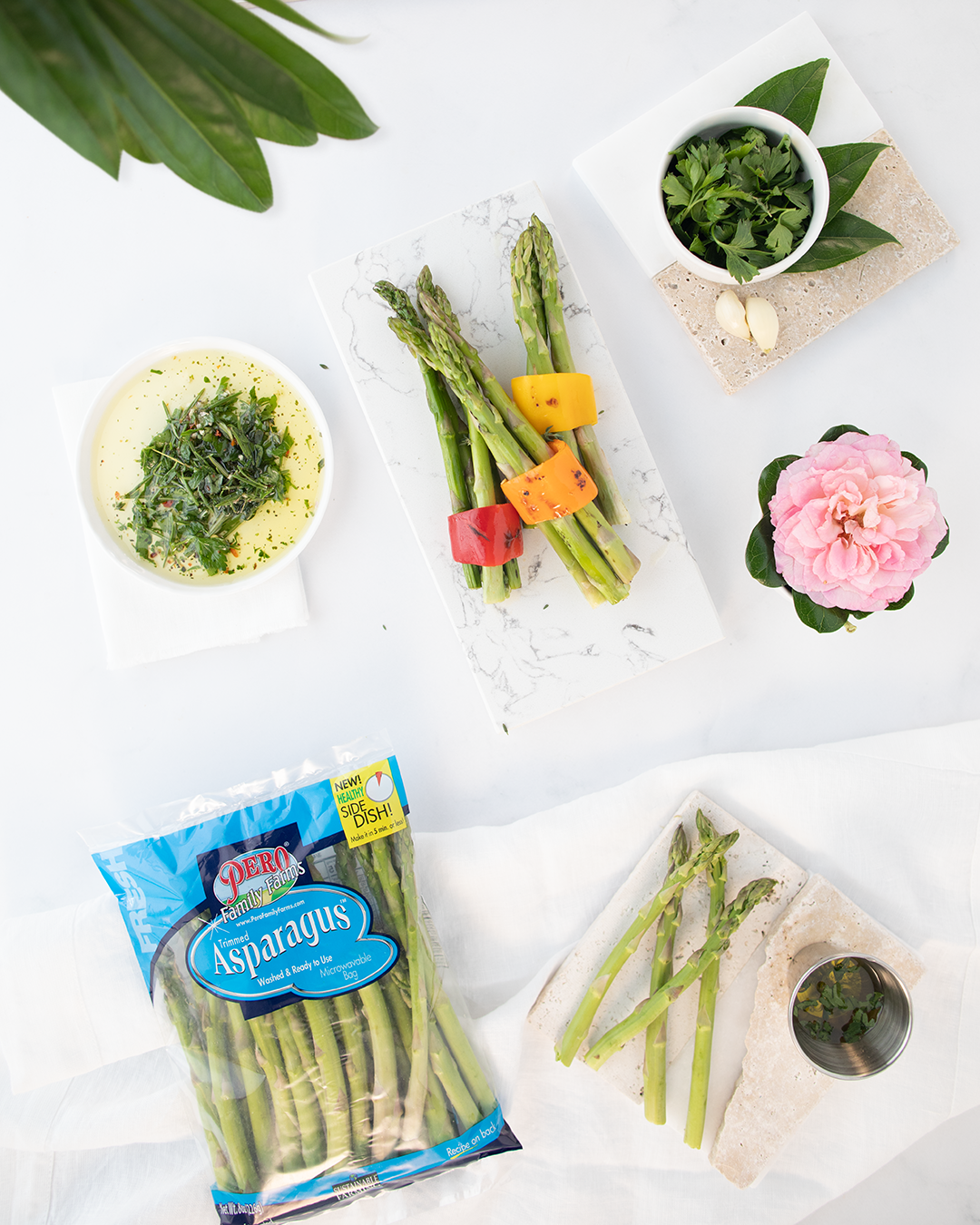 Grilled Vegetable Bouquets
Flavor Profile | SAVORY
These Grilled Vegetable Bouquets, made with our Mini Sweet Peppers and Asparagus are the perfect fresh and tasty side for any meal. This colorful dish is perfect for a special occasion, but simple enough for a weeknight dinner!
What You Need
Ingredients
8oz. Pero Family Farms Asparagus
6 Pero Family Farms Mini Sweet Peppers
1 tbsp. olive oil
1 tsp. garlic, minced
Salt and pepper to taste
What You Need
Lets Get Started
Directions
Preheat your grill to medium-high heat.
Prep your vegetables by slicing the bottom and top off each Mini Sweet Pepper, removing any remaining seeds.
Carefully slide 3-4 Asparagus spears through the opening of each Mini Sweet Pepper and center your pepper on the bundle, creating your bouquet.
In a small bowl, add garlic to olive oil and mix.
Next, drizzle garlic olive oil over each bouquet, seasoning with salt and pepper to taste.
Place your bouquets on the grill for approximately 2 minutes on each side. Enjoy hot off the grill!
Bonus Tip: Remove the stem and slice or chop your discarded Mini Sweet Pepper tops and bottoms. Keep them handy in the fridge for a quick snack dipped in ranch, or use them as a topper for your next salad! Chopped Mini Sweet Peppers will last in your refrigerator for about 2-3 days.
Get More Recipes
Visit this recipe page:
https://www.perofamilyfarms.com/recipe/grilled-vegetable-bouquets/
Find a store location near you: