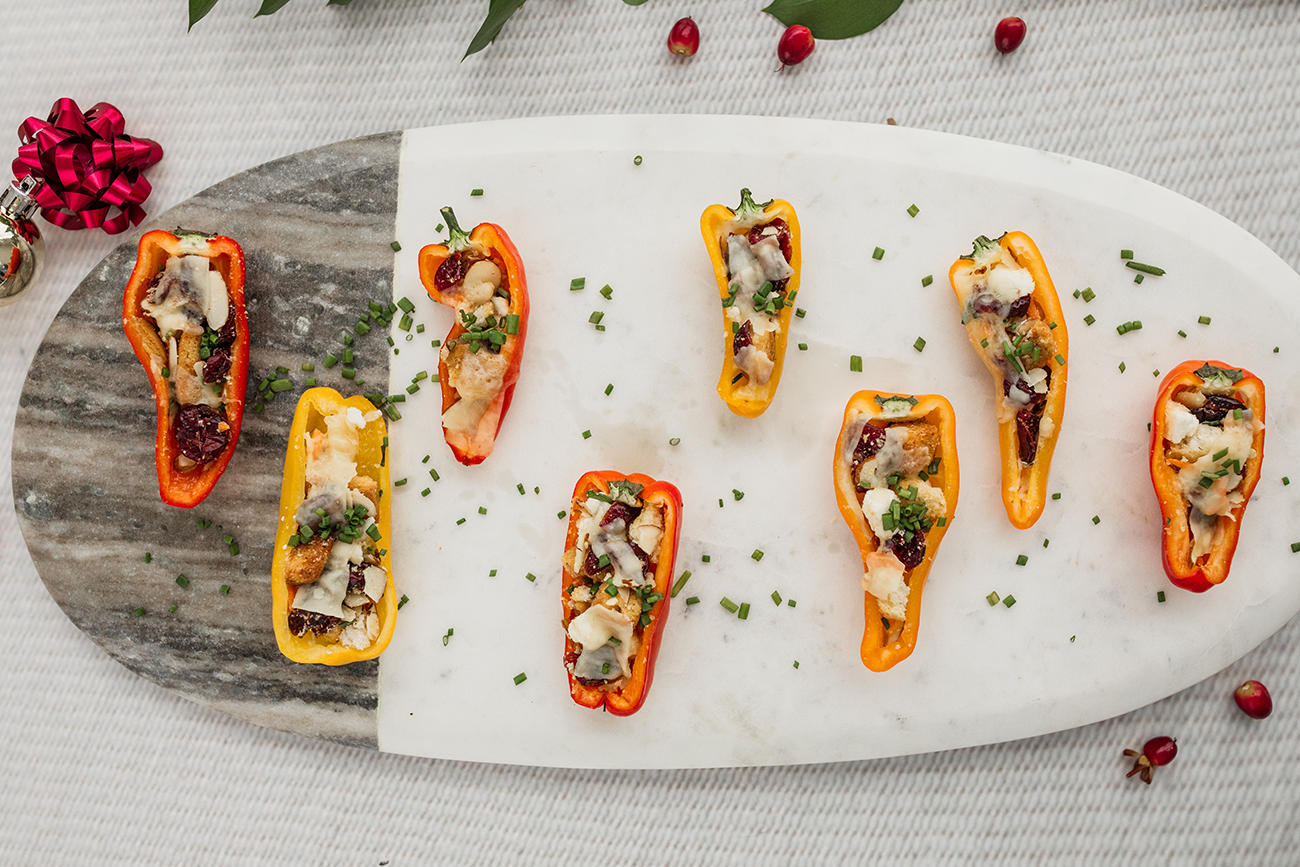 Holiday Stuffed Mini Sweet Peppers
Flavor Profile | SWEET
Who is appetizer ready for Christmas in just a couple days!? Needing a last minute, quick and yummy appetizer idea? These Holiday Stuffed Mini Sweet Peppers are the perfect treat!
What You Need
Ingredients
8oz. Pero Family Farms Mini Sweet Peppers
¾ cup Italian bread, cut into small cubes
¼ cup dried cranberries
2 tbsp. parmesan cheese
1 tbsp. carrots, minced
1 tbsp. celery, minced
1 tbsp. onion, minced
1 tbsp. vegetable stock
1 tbsp. chives, chopped finely
Salt and pepper to taste
What You Need
Lets Get Started
Directions
Preheat oven to 350 F.
Cut the Mini Sweet Peppers in half lengthwise and clean out any seeds or ribs.
In a small mixing bowl, add the bread, cranberries, parmesan, carrots, onions, celery, vegetable stock, and salt and pepper.
Mix well. Place a spoonful of stuffing in each pepper half.
Top with parmesan cheese and bake for 10 minutes at 350 F.
Top with chives to serve.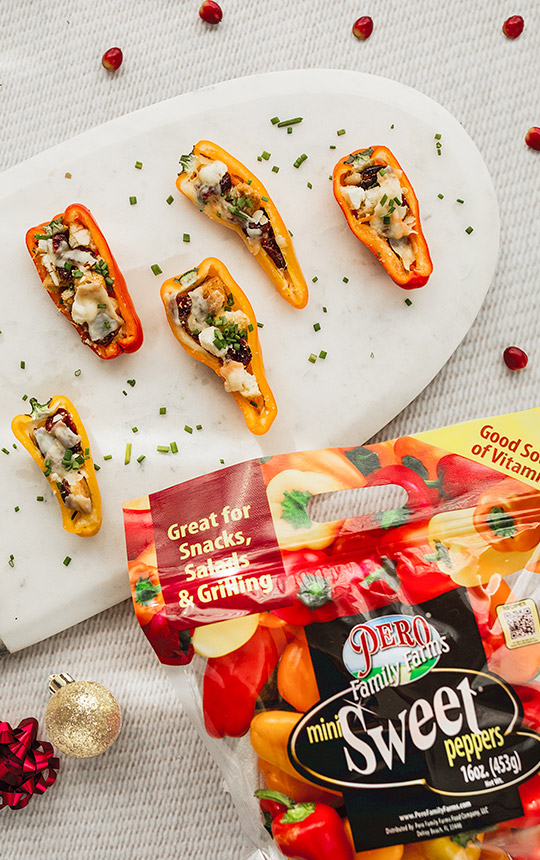 Get More Recipes
Visit this recipe page:
https://www.perofamilyfarms.com/recipe/holiday-stuffed-mini-sweet-peppers/
Find a store location near you: