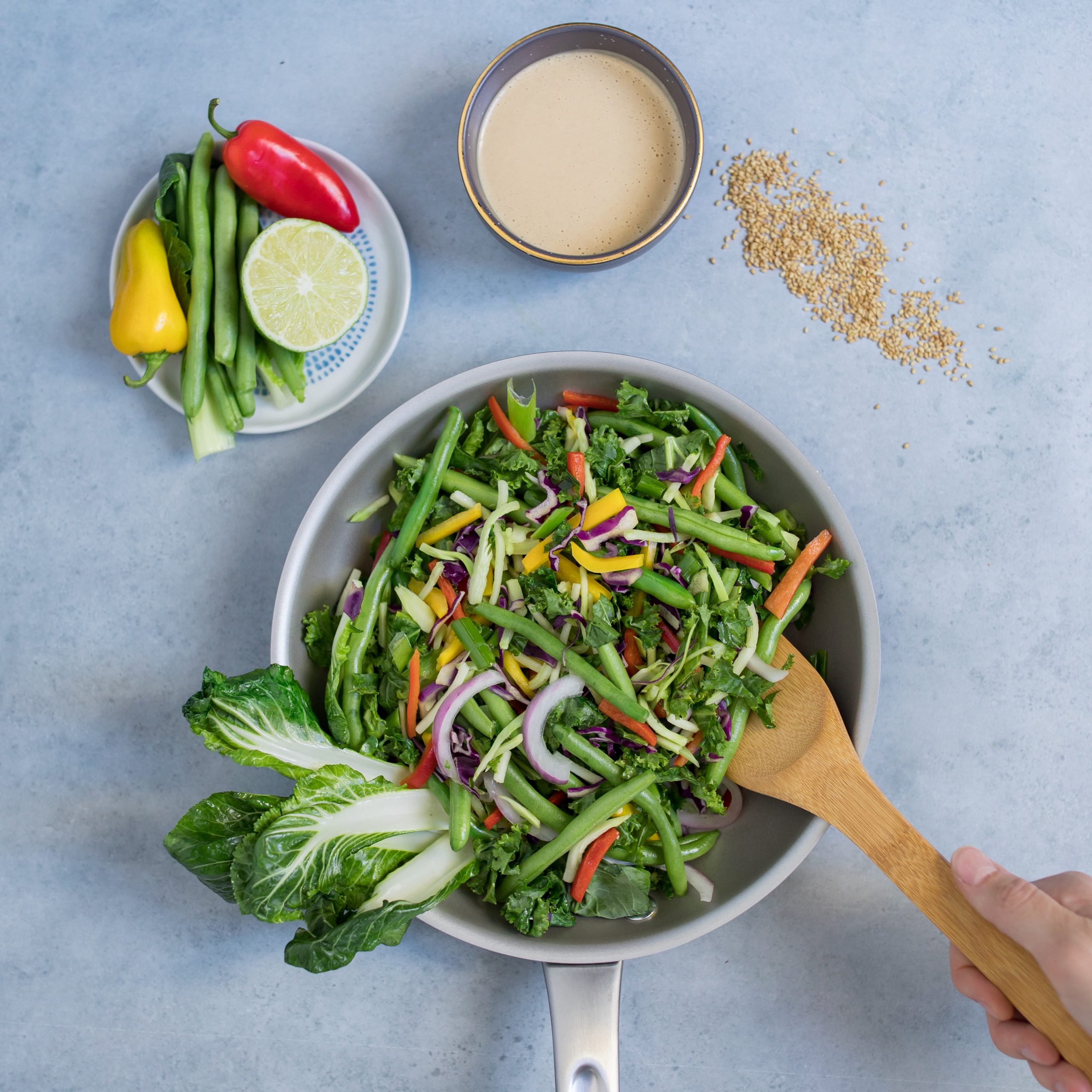 Crunchy Thai Bean Stir-Fry
Flavor Profile | CRUNCHY
This Crunchy Thai Bean Stir-Fry with Coconut Peanut Sauce is the perfect weekday dinner recipe! It is so easy to make and is filled with so much crunch and flavor!
What You Need
Ingredients
2 cups Pero Family Farms Green Beans, cut in ½
1 cup kale, shredded
6 Pero Family Farms Mini Sweet Peppers, Julianne cut
6 Bok choy leaves
¼ cup Red onion, sliced
¼ cup Carrots, shredded
¼ cup Red cabbage, shredded
1oz. olive oil
COCONUT PEANUT SAUCE
¾ cup Coconut milk
½ Peanut butter
½ tbsp. Chili powde
Salt and pepper to taste
What You Need
Lets Get Started
Directions
Preheat a large sauté pan with olive oil to medium-high heat.
Add the green beans, kale, Mini Sweet Peppers, red onion, carrots, cabbage and Bok Choy.
Cook for 3 minutes or until the vegetables reach your desired texture.
Add freshly squeezed lime juice.
Top with lightly roasted sesame seeds.
Serve and enjoy!
COCONUT PEANUT SAUCE
In a medium mixing bowl combine the coconut milk, peanut butter, chili powder, salt and pepper.
Mix well.
Drizzle on top of Stir Fry.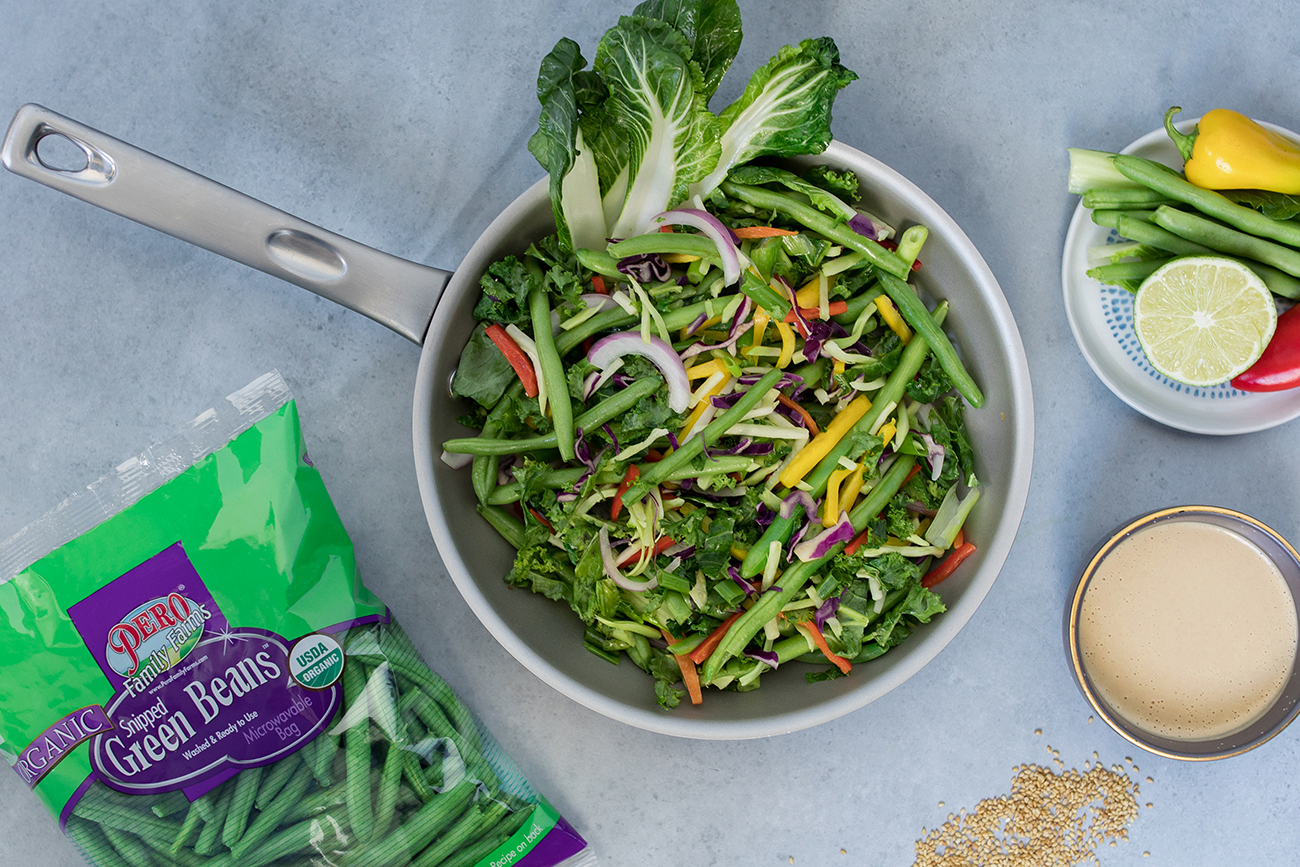 Get More Recipes
Visit this recipe page:
https://www.perofamilyfarms.com/recipe/crunchy-thai-bean-stir-fry/
Find a store location near you: