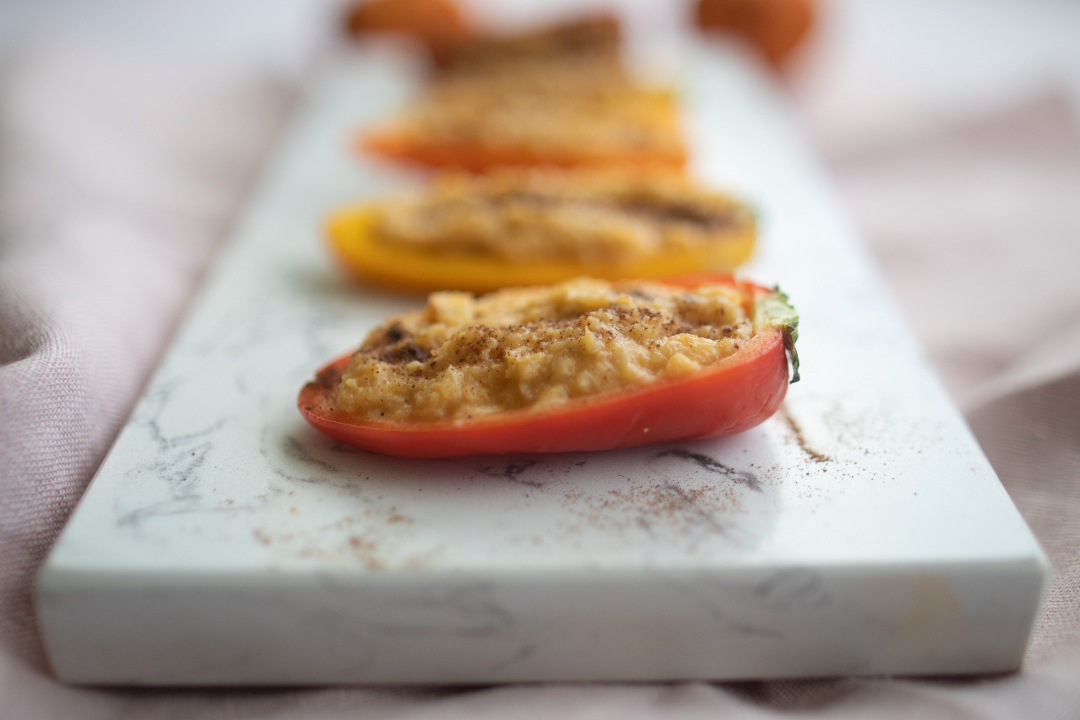 Pumpkin Hummus Stuffed Mini Sweet Peppers
Flavor Profile | SAVORY | SWEET
Homemade hummus is easier than you think – and you can't go wrong with stuffed Mini Sweet Peppers! The whole family will love this healthy snack! Check out this easy recipe.
What You Need
Ingredients
8oz. Pero Family Farms Mini Sweet Peppers
½ cup garbanzo beans, drained
½ cup roasted pumpkin
1 tbsp. tahini
1/4 cup orange juice
1 tsp. cinnamon
Salt and pepper, to taste
1/2 tbsp. garlic
Optional: Garnish with crushed pumpkin seeds
What You Need
Lets Get Started
Directions
First, make the Pumpkin Hummus. In a food processor, add the garbanzo beans, pumpkin, tahini, garlic, orange juice, salt and pepper.
Next, cut the Mini Sweet Peppers in half lengthwise and remove any seeds or ribs.
Fill each pepper half with ½ tbsp. of the Pumpkin Hummus.
Top with crushed pumpkin seeds and cinnamon.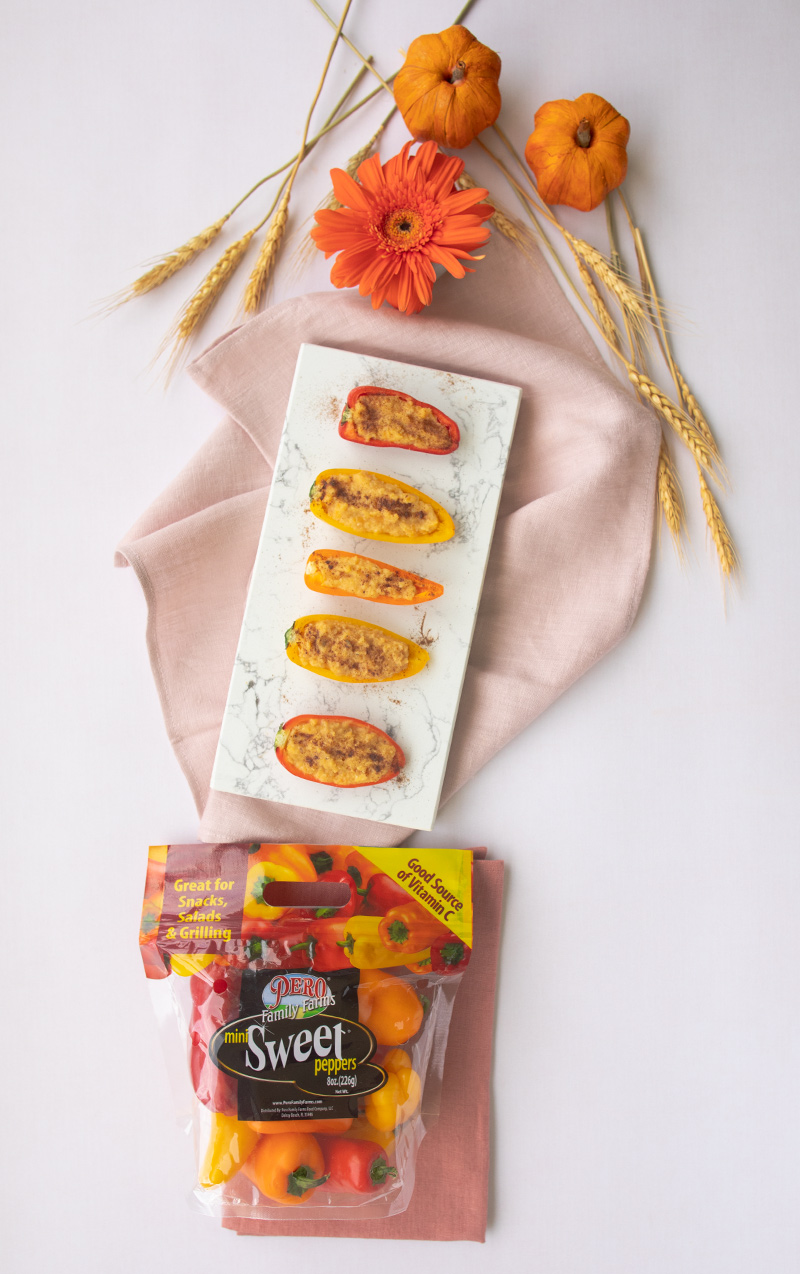 Get More Recipes
Visit this recipe page:
https://www.perofamilyfarms.com/recipe/pumpkin-hummus-stuffed-mini-sweet-peppers/
Find a store location near you: