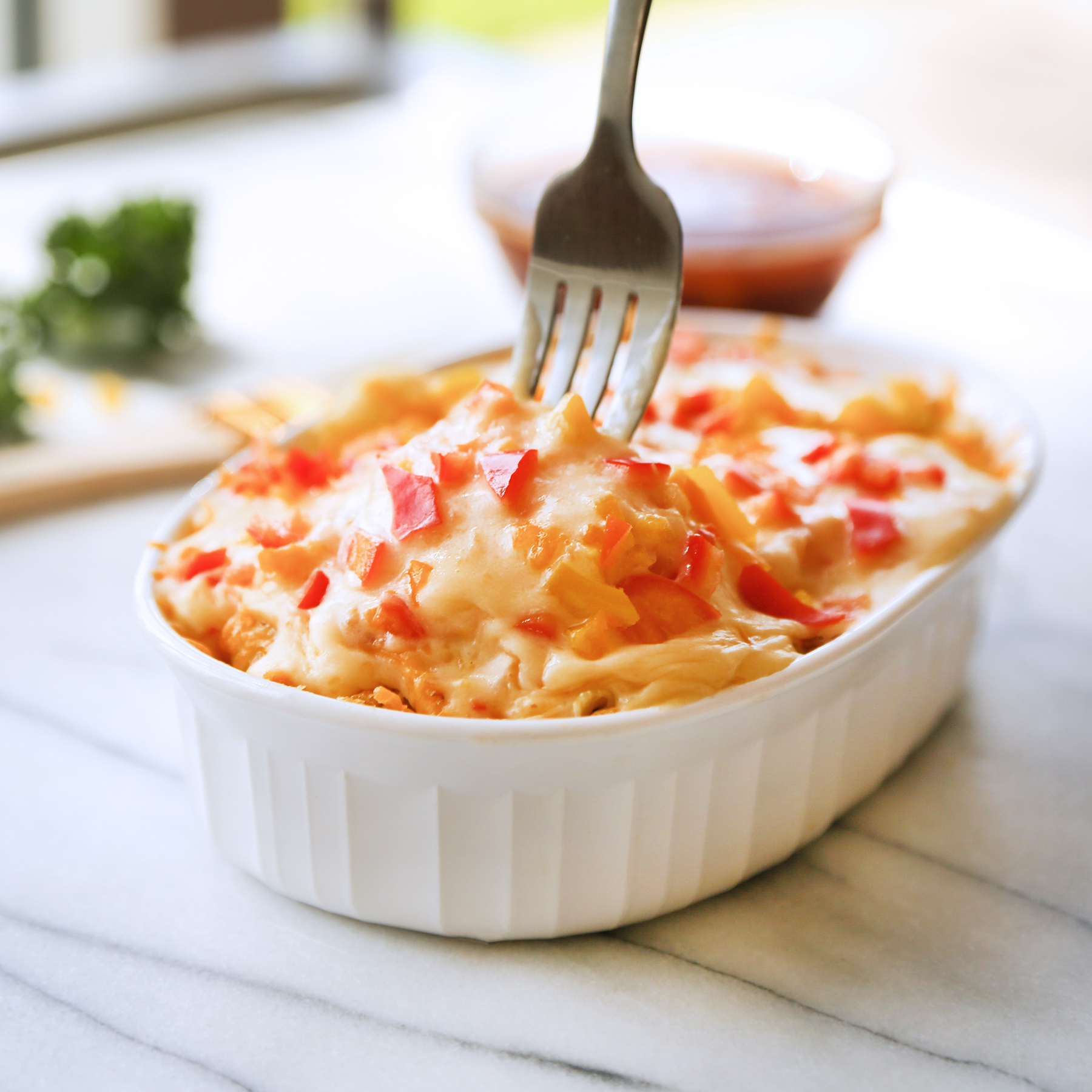 Flavor Profile | SWEET | CHEESY
Finally, a Mac N' Cheese dish both the kids and mom can enjoy! Made with our sweet Butternut Squash to give it that extra flavor!
What You Need
Ingredients
2 cups dry pasta
1 cup Pero Family Farms® Butternut Squash, cooked and pureed
⅓ cup Pero Family Farms® Mini Sweet Peppers, chopped
1 cup cheddar cheese, shredded
⅓ cup milk
¼ cup panko breadcrumbs
1 tbsp. butter
Salt and pepper to taste
What You Need
Lets Get Started
Directions
First, cook and drain the pasta.
Next, cook the Butternut Squash using the directions on the back of the bag.
Puree the butternut squash in a food processor.
In a large mixing bowl, combine the butternut squash puree, milk, cheddar cheese, Mini Sweet Peppers, butter, salt and pepper.
Add the pasta and mix well.
Place the mixture into a casserole dish and top with panko breadcrumbs.
Bake at 350°F for 15 minutes or until the mixture is bubbling and browning on top.
Get More Recipes
Visit this recipe page:
https://www.perofamilyfarms.com/recipe/sweet-cheesy-mac/
Find a store location near you: