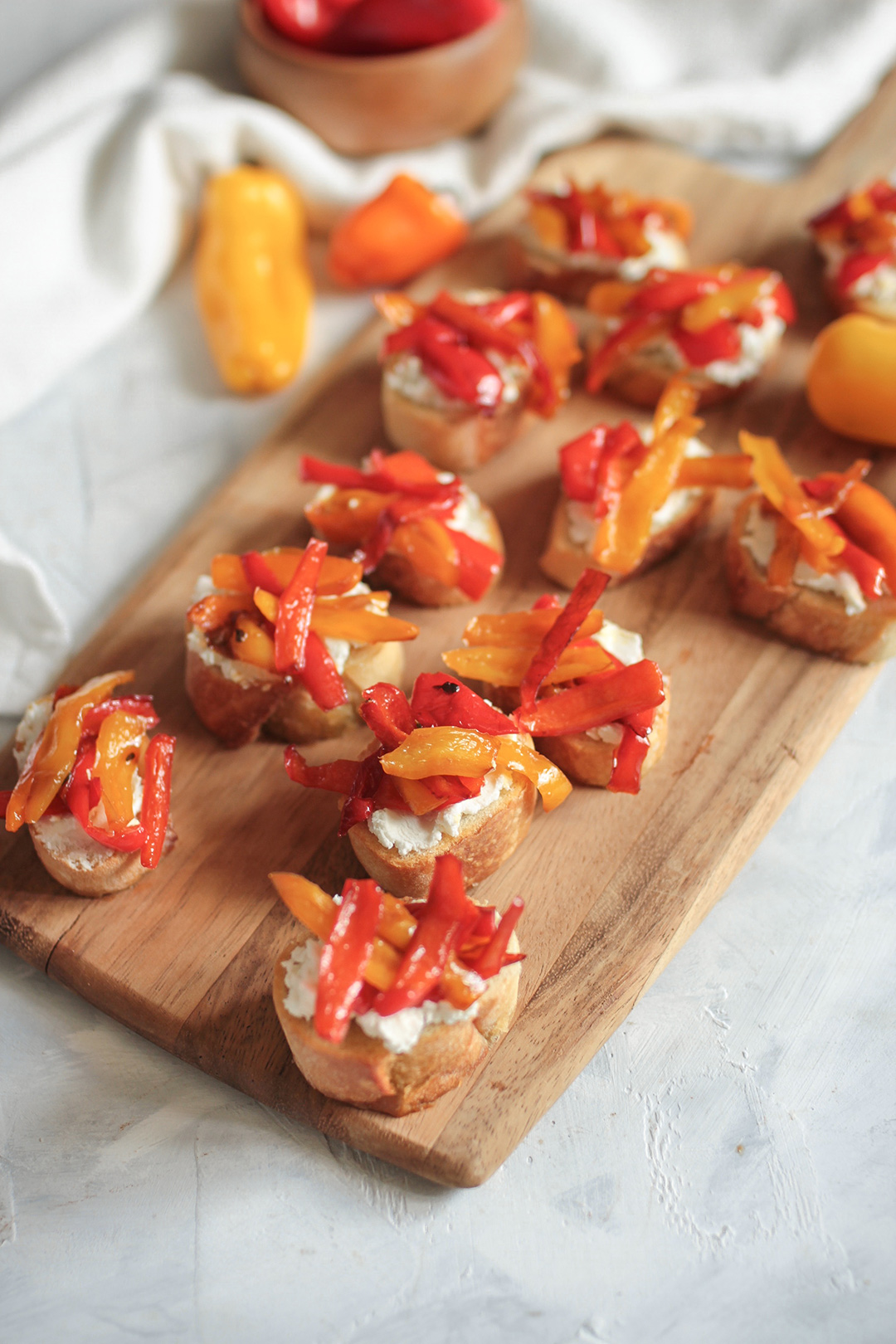 Mini Sweet Pepper Crostini
Flavor Profile | CRUNCHY | SWEET
A sweet yummy appetizer that is a must at your holiday gathering this year! These crostini's are so delicious with a creamy goat cheese flavor mixed with a touch of toasted crusty bread, and a magnificent sweet flavor from the slow-cooked Mini Sweet Peppers!
What You Need
Ingredients
2 cups Pero Family Farms Mini Sweet Peppers, seeded and thinly sliced
3 tbls Olive Oil
1 Whole Wheat Baguette, sliced and toasted
1 tbls Olive Oil
2- 3 oz goat cheese
1 tsp Sea Salt
¼ tsp Black Pepper
What You Need
Lets Get Started
Directions
Preheat the oven to 400 degrees. Slice the whole wheat baguette and place on a baking sheet. Drizzle with 1 tbls of olive oil and season lightly with salt and pepper. Pop the baking tray in the oven for the baguette slices to toast lightly. Recommend toasting the baguette pieces for 7-8 minutes, just until golden.
Remove the tops and seeds of the Mini Sweet Peppers and thinly slice them lengthwise. In a saute pan add the remaining 2 tbls of olive oil over medium heat. Once hot carefully add the sliced Mini Sweet Peppers. Add a pinch of salt and lower the heat to medium/low. Let the peppers cook and occasionally stirring them. The peppers should cook for about 20 minutes for them to be softened and slightly caramelized. Once the Mini Sweet Peppers have cooked turn the heat off.
To prepare the Mini Sweet Pepper Goat Cheese Crostini, add a teaspoon of goat cheese to each toasted baguette slice. Spread the cheese evenly and then top it with some of the cooked Mini Sweet Peppers..
Serve and enjoy!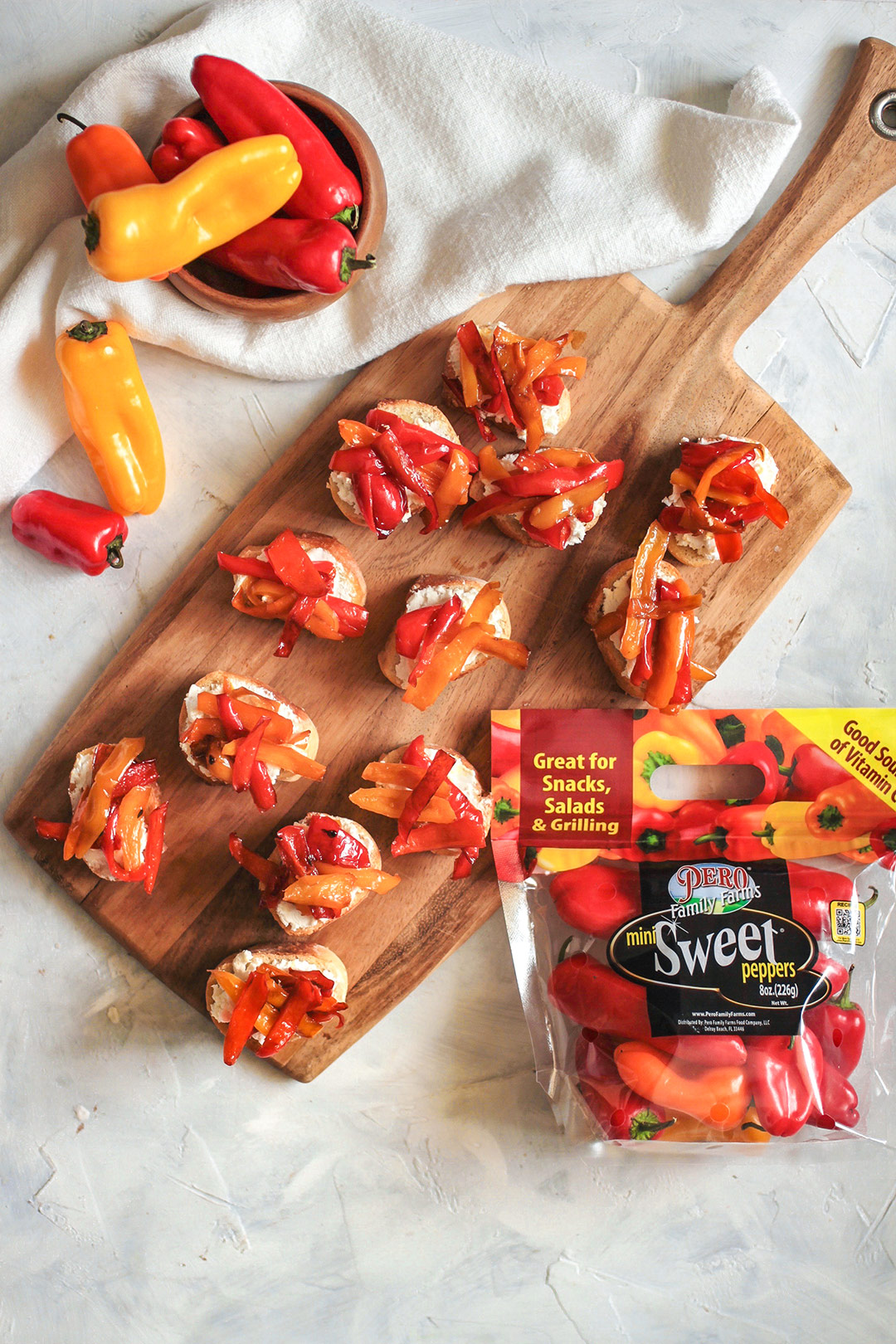 Get More Recipes
Visit this recipe page:
https://www.perofamilyfarms.com/recipe/mini-sweet-pepper-crostini/
Find a store location near you: