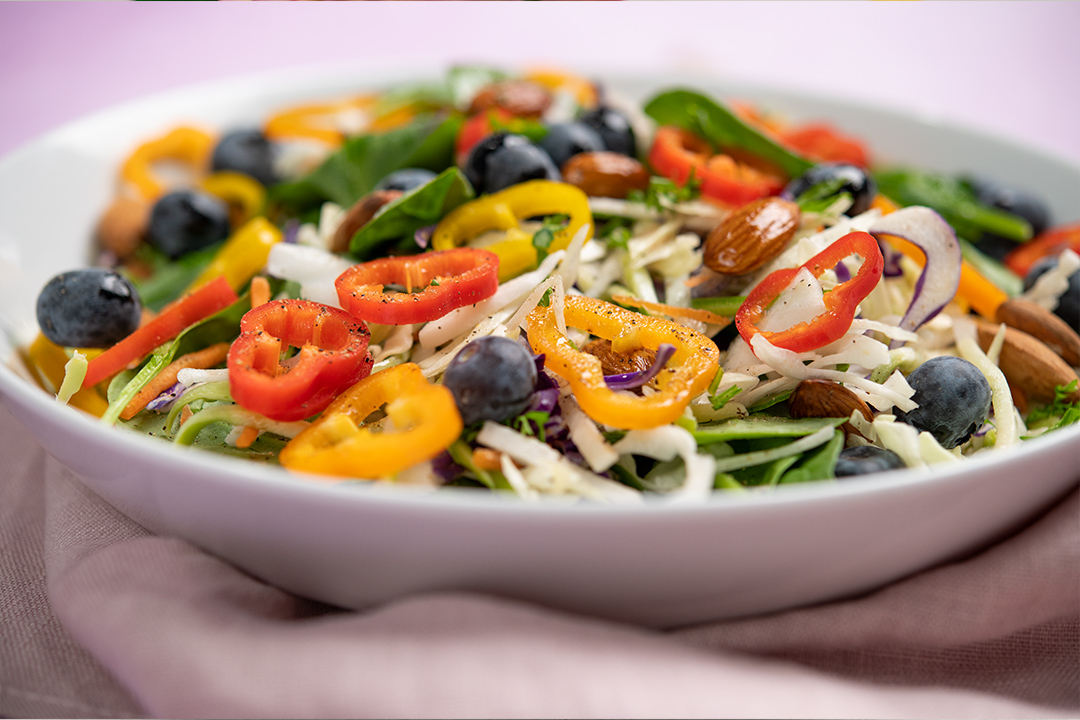 Pero Vegetable Power Bowl with Champagne Vinaigrette
Flavor Profile | SAVORY | SWEET
We may be a few weeks into the New Year already, but we're still celebrating with this Vegetable Power Bowl topped with Champagne Vinaigrette! Loaded with fresh Mini Sweet Peppers, Organic Vegetable Slaw, and topped with blueberries and almonds…you'll want to keep this party-in-a-bowl in your weekly meal plan!
What You Need
Ingredients
10oz. Pero Family Farms Organic Vegetable Slaw
1 cup baby spinach
1/2 cup fresh blueberries
½ cup Pero Family Farms Mini Sweet Pepper Rings
½ cup almonds, chopped
salt and pepper to taste
Champagne Vinaigrette Ingredients
2 tbsp. champagne
1 tbsp. olive oil
1/2 tbsp. garlic
Salt and pepper to taste
What You Need
Lets Get Started
Directions
In a large bowl add the Vegetable Slaw, spinach, blueberries, Mini Sweet Pepper Rings, and almonds.
Toss to combine.
In a small mixing bowl, add the Champagne and garlic.
Slowly whisk in the olive oil and mix well.
Add the Champagne Vinaigrette to the large bowl of salad and mix well.
Season with salt and pepper to taste.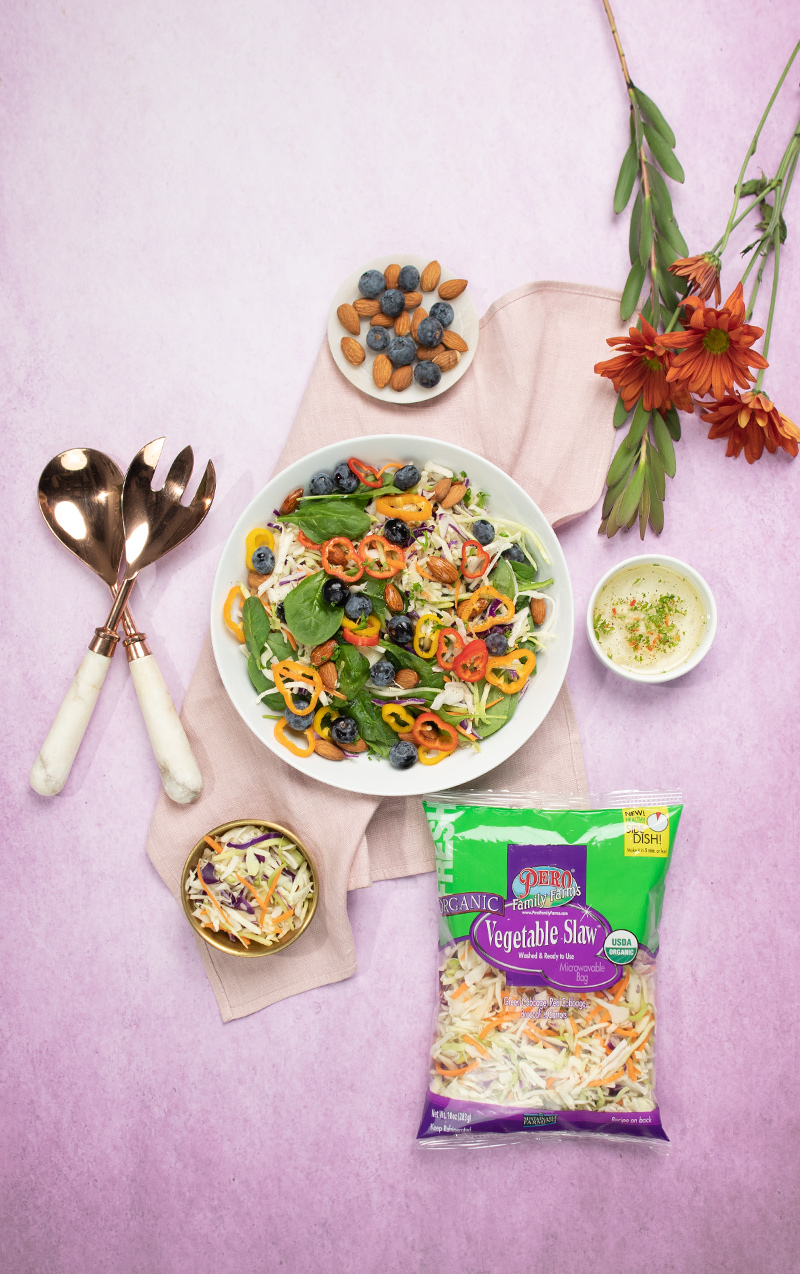 Get More Recipes
Visit this recipe page:
https://www.perofamilyfarms.com/recipe/pero-vegetable-power-bowl-with-champagne-vinaigrette/
Find a store location near you: