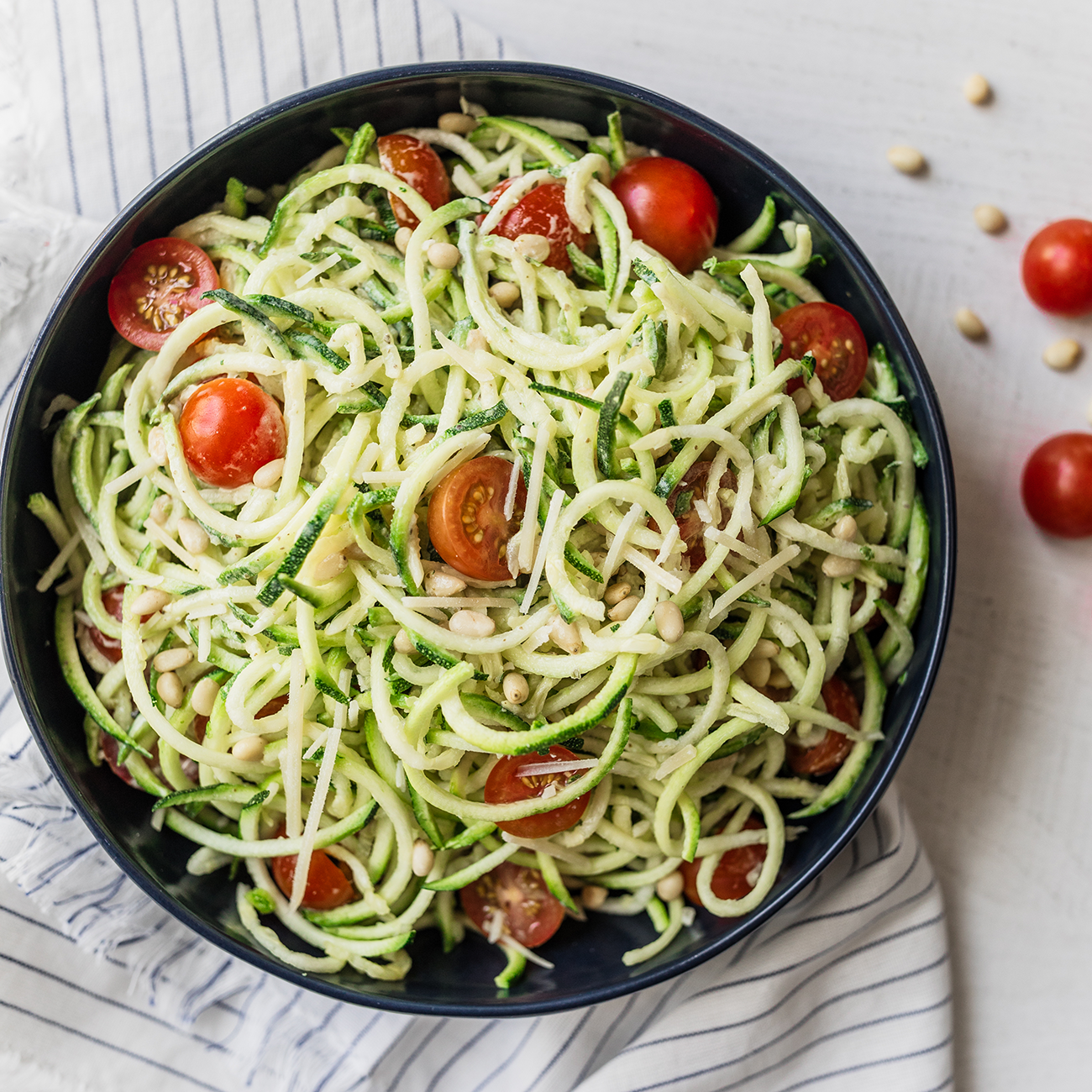 Grape Tomato and Zucchini Spiral Salad
Flavor Profile | CHEESY
Need a quick weeknight meal? This flavorful Zucchini Spiral recipe with Parmesan and Mini Sweet Peppers is one you can have whipped up in just 5 minutes!
What You Need
Ingredients
10oz. Pero Family Farms Zucchini Veggie Spirals
¾ cup grape tomatoes, halved
¼ cup pine nuts
1 ½ tbsp. white balsamic vinegar
1 tbsp. olive oil
1 ½ tbsp. parmesan cheese, grated
Salt and pepper to taste
What You Need
Lets Get Started
Directions
In a large mixing bowl add the Zucchini Veggie Spirals, grape tomatoes and pine nuts.
Next, add the vinegar, oil, salt and pepper.
Mix well and top with parmesan cheese.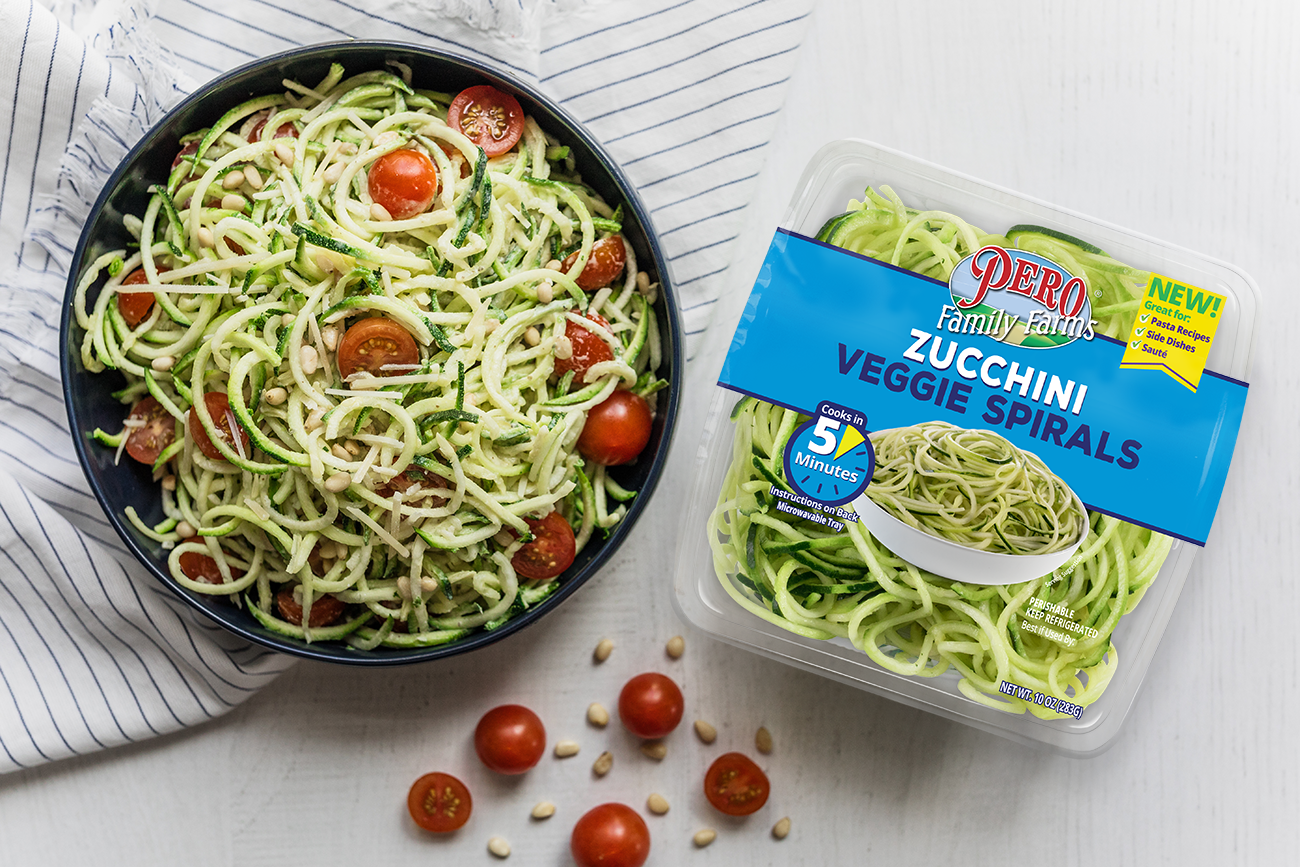 Get More Recipes
Visit this recipe page:
https://www.perofamilyfarms.com/recipe/grape-tomato-and-zucchini-spiral-salad/
Find a store location near you: