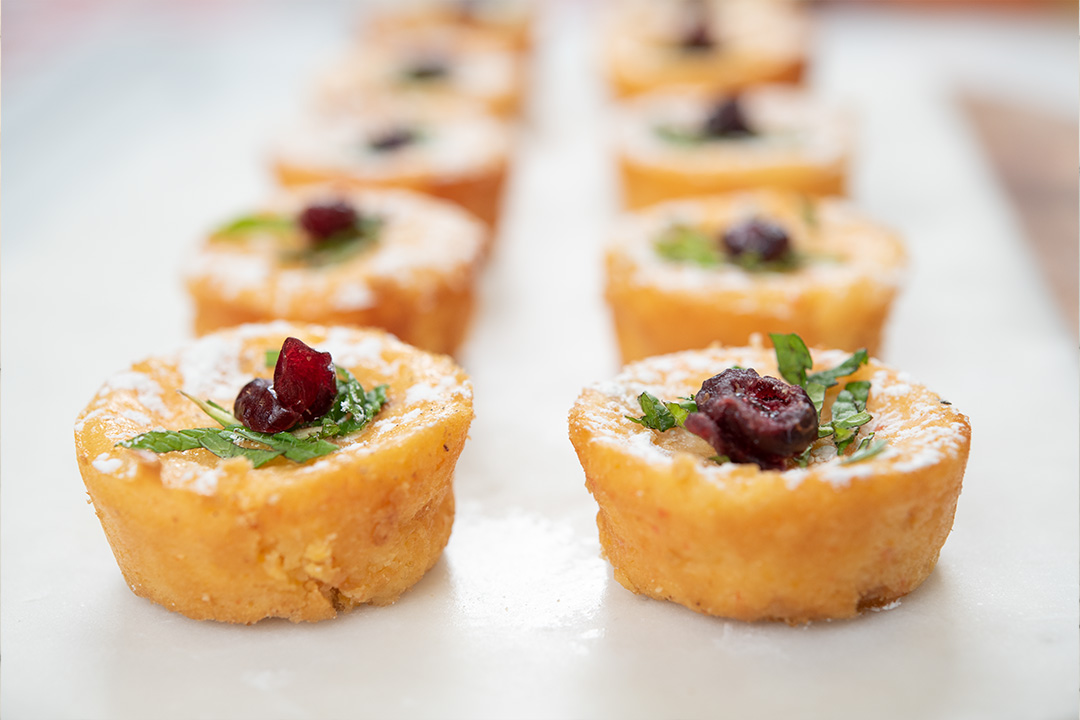 Mini Sweet Pepper Cheesecake Bites
Flavor Profile | SAVORY | SWEET
These versatile handheld treats boast a playful mix of sweet and savory that you won't be able to put down. (Don't worry, you don't have to) From appetizers to dessert, our Mini Sweet Pepper Cheesecake Bites are the perfect addition to your holiday spread!
What You Need
Ingredients
½ cup Pero Family Farms Mini Sweet Peppers, roasted and pureed
8oz. cream cheese1 large egg
¾ cup graham crackers, finely crushed
½ cup white sugar or monk fruit
2 tbsp.honey
1 tsp.vanilla
Optional Garnish: fresh mint, dried cranberries, and powdered sugar.
What You Need
Lets Get Started
Directions
Pre-heat oven to 350⁰F.
In a large mixing bowl add the pureed Mini Sweet Peppers, cream cheese, egg, sugar, vanilla and mix well.
Next, in a well-greased mini muffin tray, add ½ tbsp. of crushed graham crackers to each mold.
Drizzle crushed graham crackers with honey.
Next, place about 3 tbsp. of the cheesecake mixture in each mold.
Bake for15 minutes or until a toothpick comes out dry.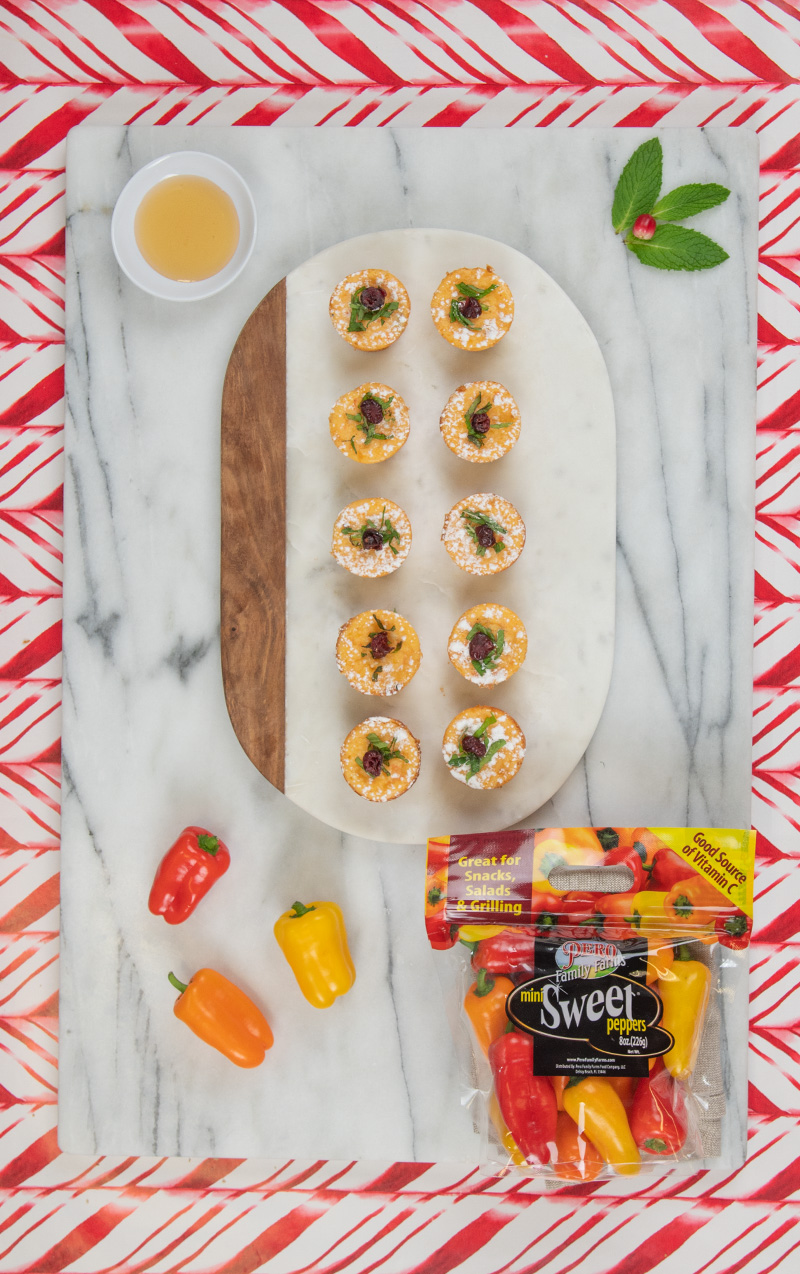 Get More Recipes
Visit this recipe page:
https://www.perofamilyfarms.com/recipe/mini-sweet-pepper-cheesecake-bites/
Find a store location near you: