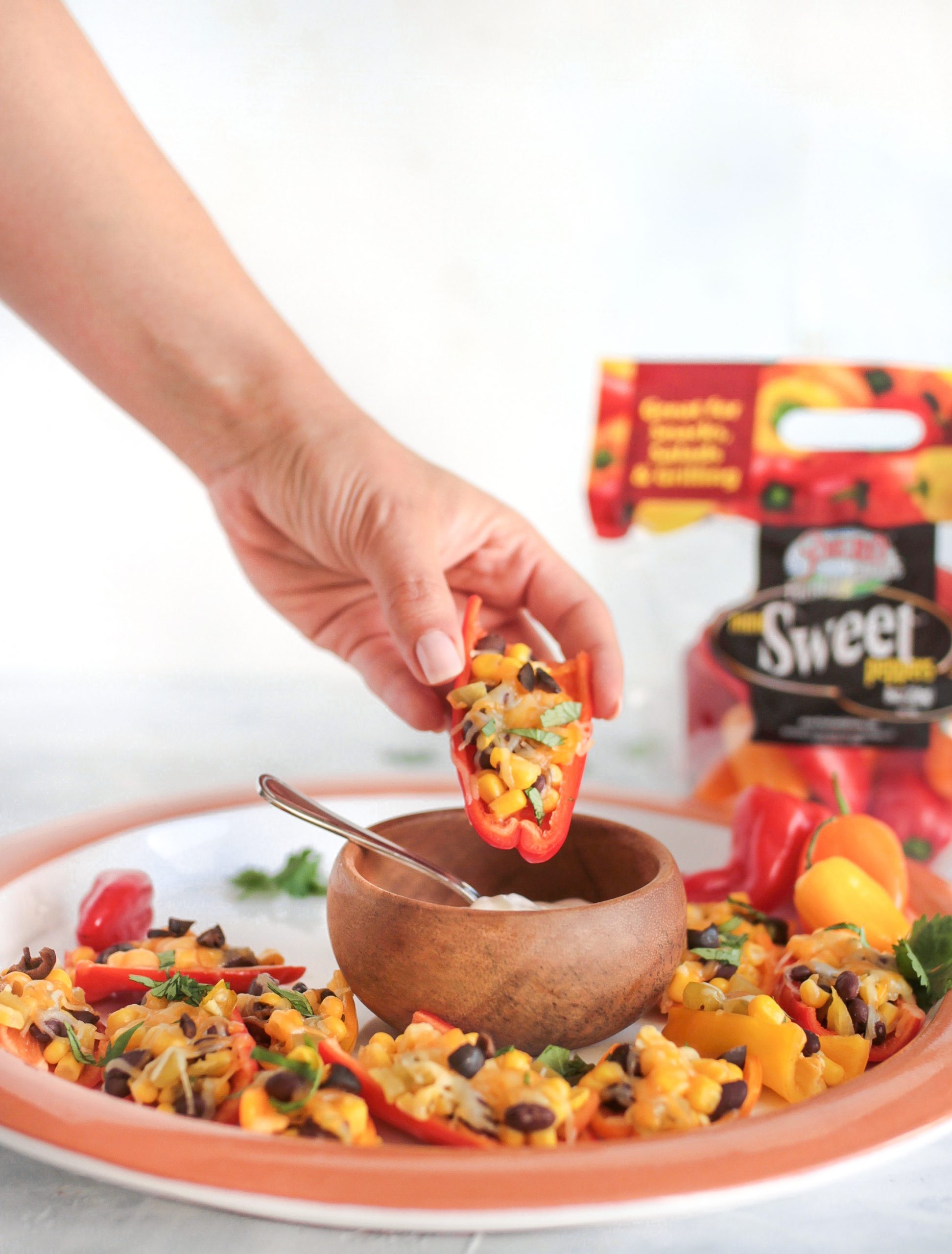 Flavor Profile | CRUNCHY | SWEET
Pair Monday night football with these yummy Mini Sweet Pepper Nachos!
What You Need
Ingredients
1 8 oz. Pero Family Farms Mini Sweet Peppers,  halved and seeded
1/2 cup  Canned Corn,  rinsed and drained
2  tbls Green Chilies,  finely diced
1/4 cup  Canned Black Beans,  rinsed and drained
1  tbls  Fresh Cilantro,  minced
1  tbls  Black Olives,  minced
1/2 cup  Shredded Mexican Cheese
Sour Cream for dipping
What You Need
Lets Get Started
Directions
Preheat the oven to 350 degrees. Line a baking sheet with aluminum foil.
In a bowl mix together the corn, black beans, and green chilies. Set this aside. 
To prepare the mini sweet pepper nachos remove the tops of the mini sweet peppers. Halve the mini sweet peppers lengthwise and remove the seeds. Place all the halved mini sweet peppers cut side up on the lined baking sheet. Scoop a teaspoon or so of the corn, black bean, and green chili mixture into the mini sweet pepper. Top with the shredded cheese. Bake this in the oven for 5 minutes or until the cheese has melted.
Once the mini sweet pepper nachos are done remove the baking tray from the oven. Garnish with cilantro and black olives. Serve with sour cream.
Get More Recipes
Visit this recipe page:
https://www.perofamilyfarms.com/recipe/mini-sweet-pepper-nachos/
Find a store location near you: