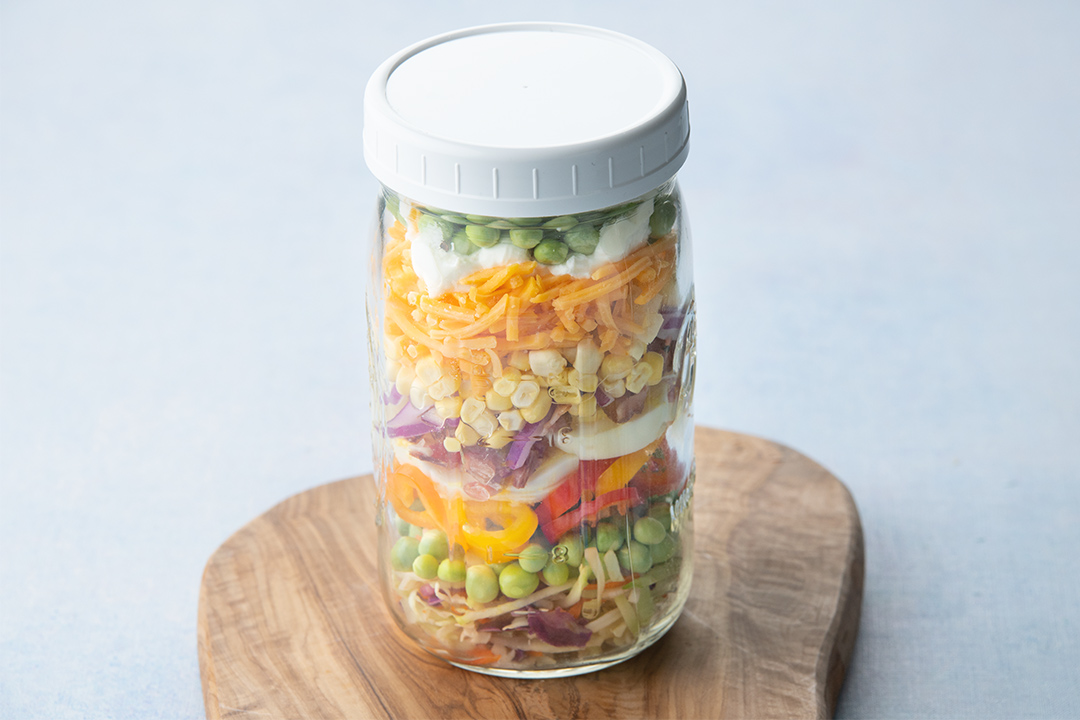 Flavor Profile | Fresh
These perfectly proportioned make-ahead meals are an updated version of a classic layered salad. Pero's 8 Layer Veggie Salad is packed to the brim with tons of fresh, recipe-ready vegetables, making it a great portable lunchtime solution for those looking to stay healthy on the go.
What You Need
Ingredients
¾ cup Pero Family Farms Vegetable Slaw
½ cup Pero Family Farms Mini Sweet Pepper Rings
¼ cup Pero Family Farms English Peas
1 hard-boiled egg, sliced into rounds
¼ cup bacon, cooked and chopped
¼ cup plain Greek yogurt
¼ cup cheddar cheese, shredded
¼ cup corn, kernels
¼ cup red onion, thinly sliced
¼ tbsp. lemon juice
Salt and pepper, to taste
What You Need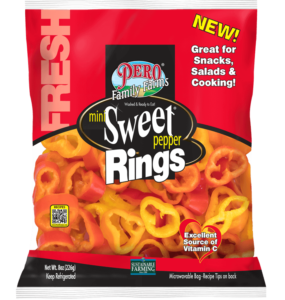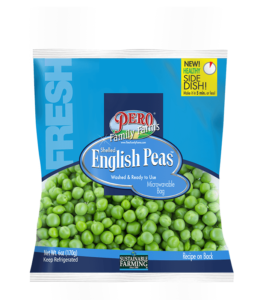 Lets Get Started
Directions
Remove English Peas from bag. Plunge into boiling water for a few minutes –chill immediately. Next, layer each ingredient in a large serving bowl.
Layer 1 – Vegetable Slaw
Layer 2 – ½ of the English Peas
Layer 3 – Mini Sweet Pepper Rings
Layer 4 – egg slices
Layer 5 – bacon
Layer 6 – red onion
Layer 7 – corn
Layer 8 – cheddar cheese. Then top with Greek Yogurt, lemon juice, and salt & pepper.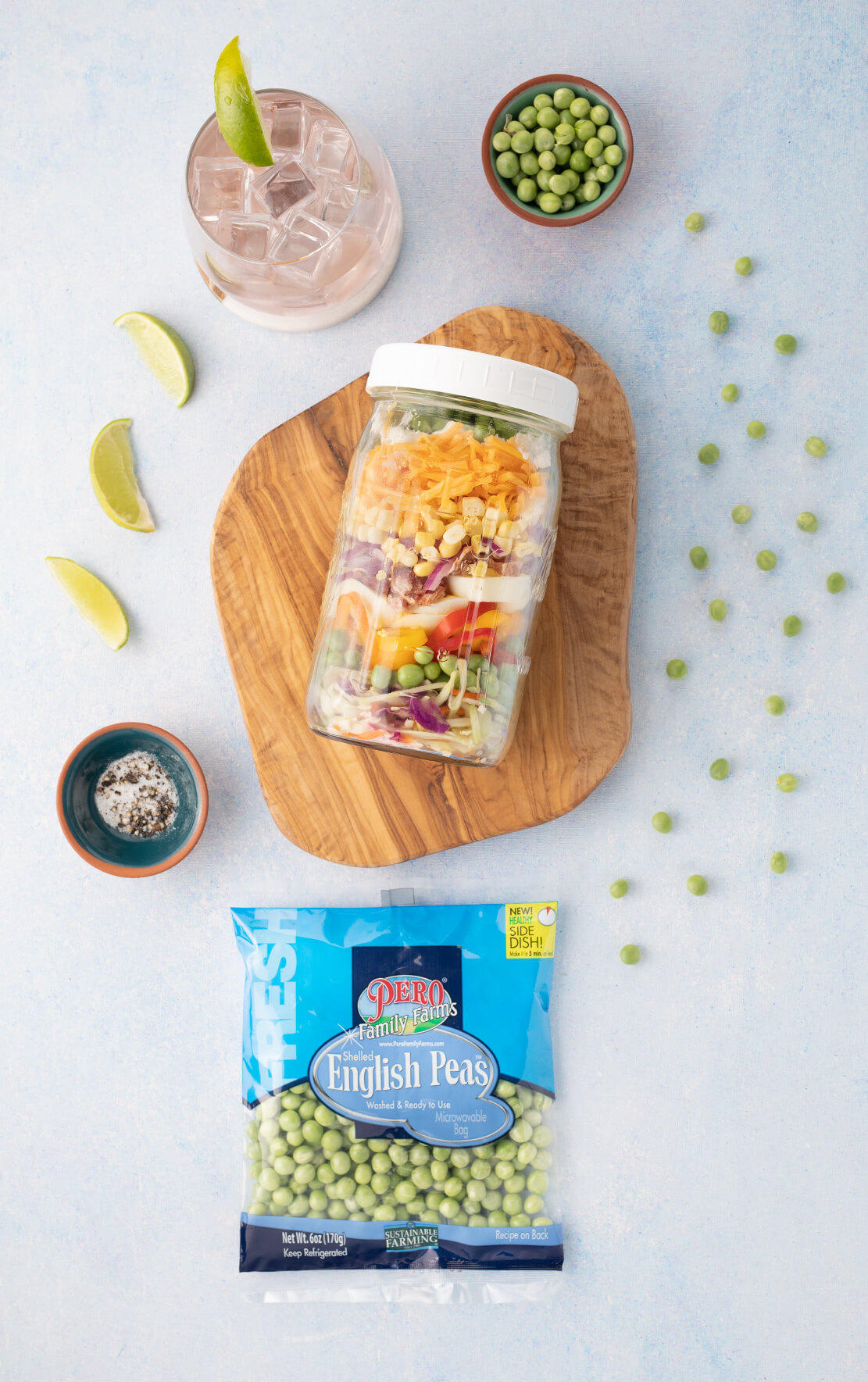 Get More Recipes
Visit this recipe page:
https://www.perofamilyfarms.com/recipe/8-layer-veggie-salad/
Find a store location near you: