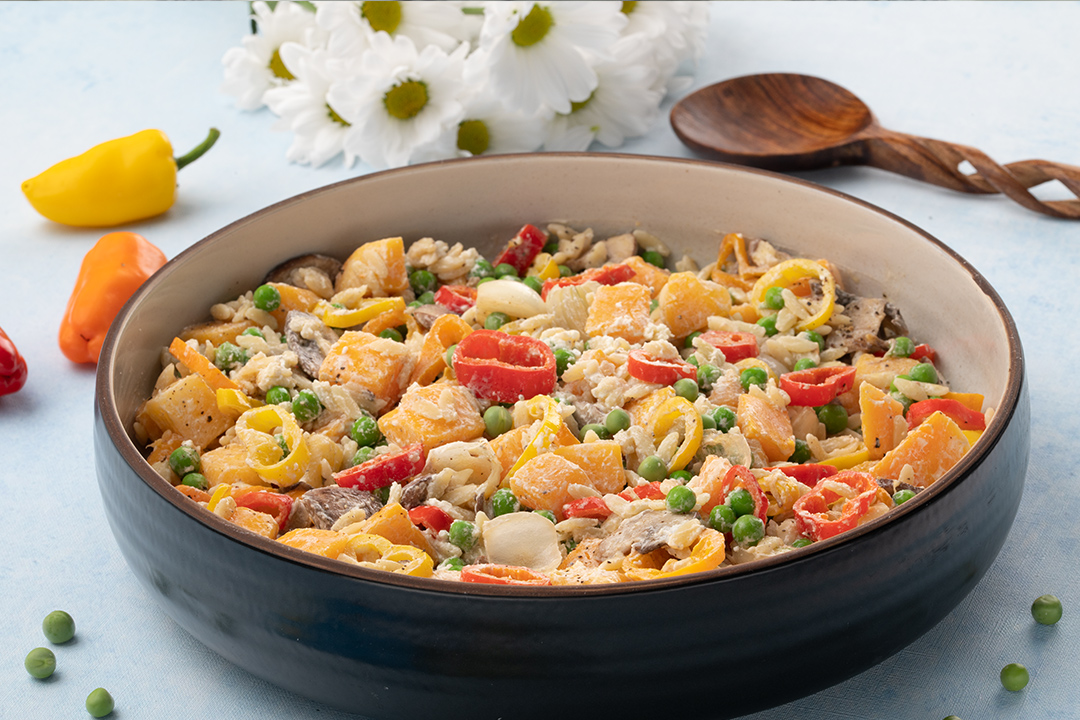 Veggie Orzo Salad with Goat Cheese
This Warm Veggie Orzo Salad is the perfect way to keep you feeling full and satisfied all day long. Packed with healthy and flavorful ingredients like Mini Sweet Pepper Rings, English Peas, and cubed Butternut Squash, and topped with creamy goat cheese, this isn't your average salad. The tangy red wine vinegar dressing adds the perfect amount of zing to the dish.
What You Need
Ingredients
2 cups orzo, cooked
13oz. Pero Family Farms Cubed Butternut Squash
8oz. Pero Family Farms Mini Sweet Pepper Rings
6oz. Pero Family Farms English Peas
1 cup goat cheese
1 cup mushrooms, sliced
½ cup pearl onions, halved
1 ½ tbsp. olive oil
1 ½ tbsp. red wine vinegar
Salt and pepper, to taste
What You Need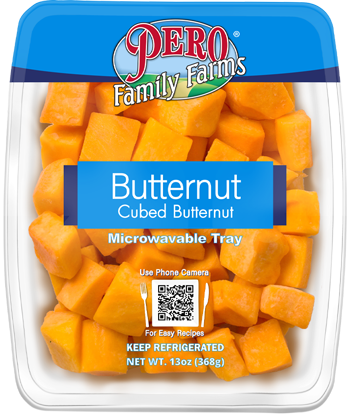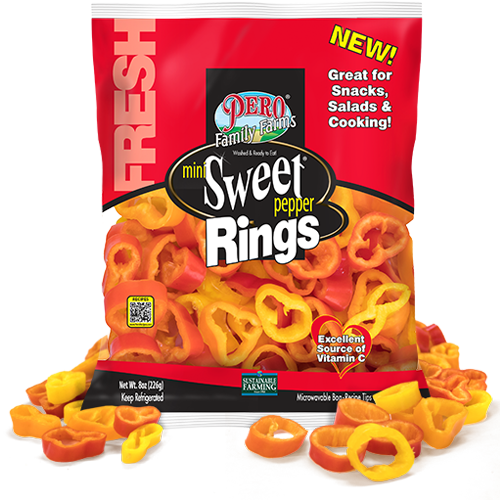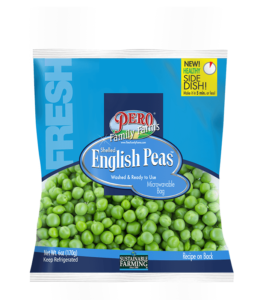 Lets Get Started
Directions
Cook the Butternut Squash, Mini Sweet Peppers, and English Peas according to the directions on the back of the packages.
In a medium sauté pan, add 1 tbsp. olive oil and bring to medium-high temperature.
Add the mushrooms and onions to the pan and cook for 2 minutes.
Place the cooked orzo in the bottom of a large serving bowl.
Next, add all of the cooked vegetables to the bowl.
Add the goat cheese evenly over the vegetables.
Season with salt and pepper, to taste.
Mix well and serve.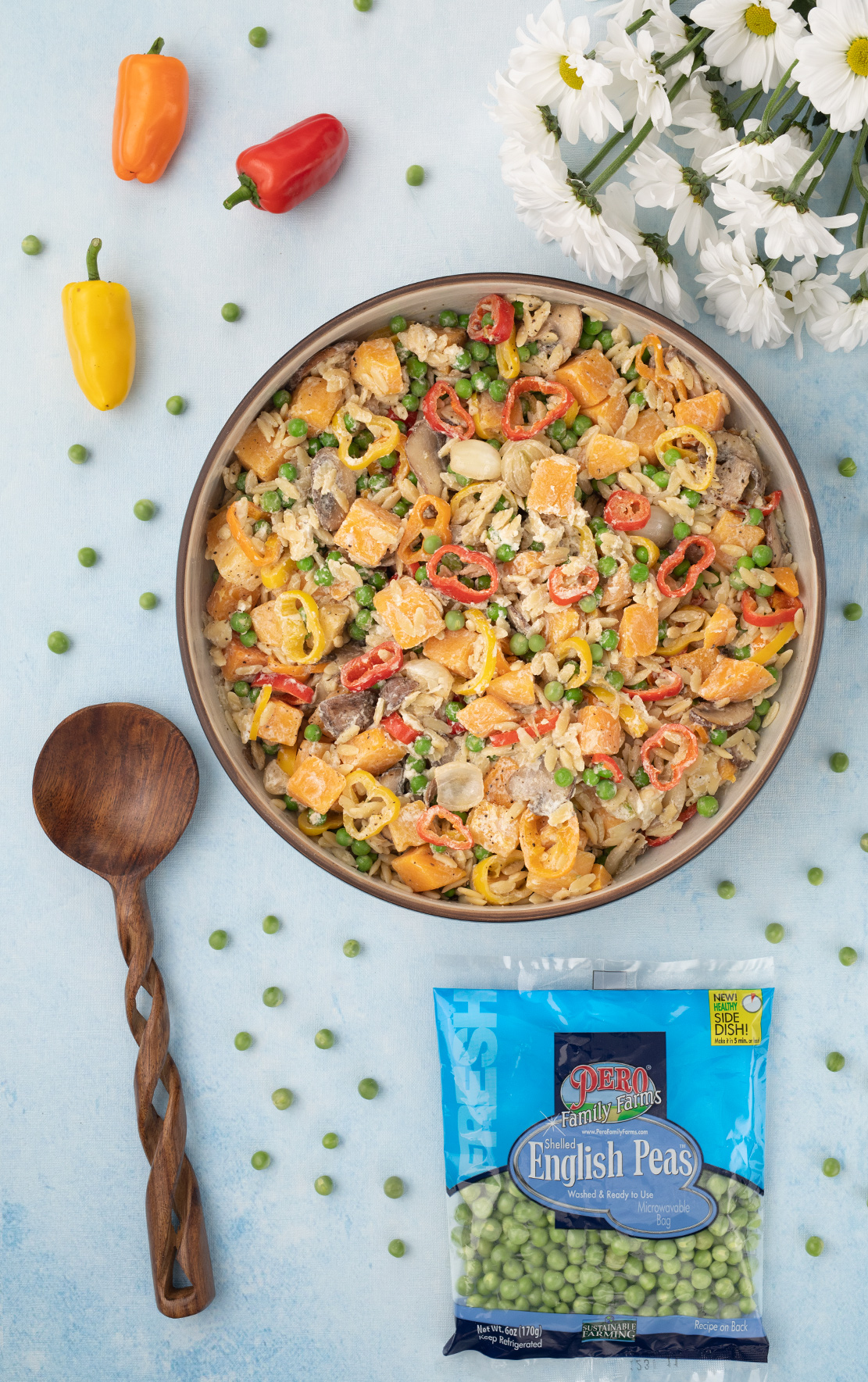 Get More Recipes
Visit this recipe page:
https://www.perofamilyfarms.com/recipe/veggie-orzo-salad-with-goat-cheese/
Find a store location near you: