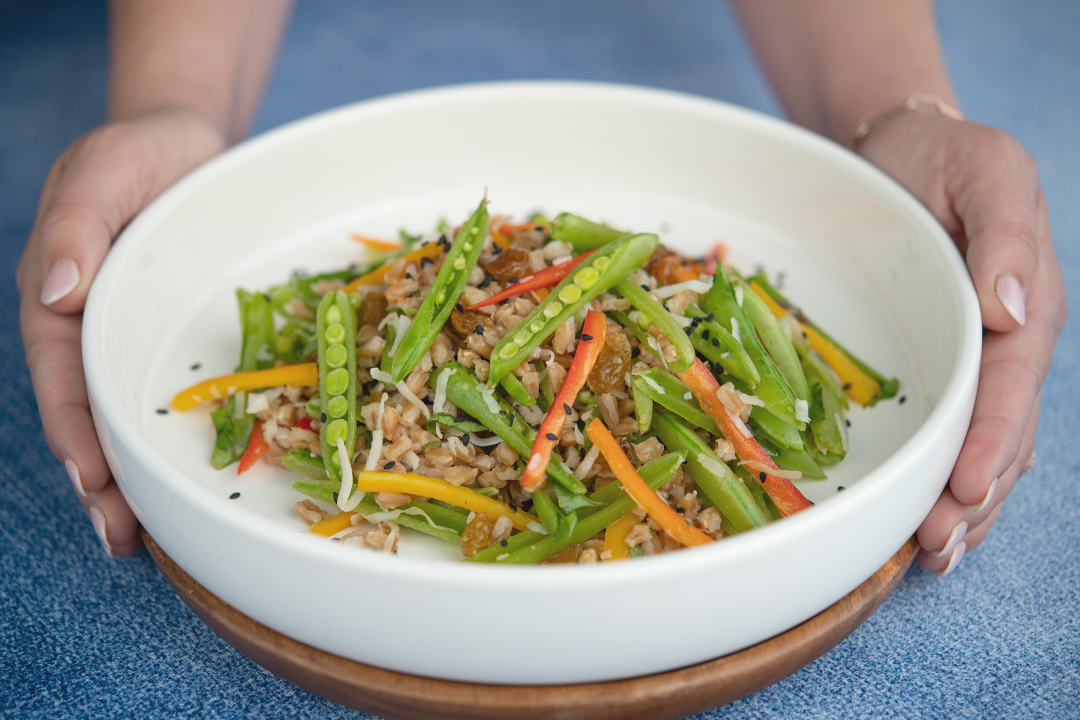 Snap Pea Farro Bowl with Coconut Lime Dressing
Flavor Profile | Fresh
The new year is in full swing and if you're looking for a healthy but filling meal to help you hit your goals…THIS is it! Our Snap Pea Farro Bowl with Coconut Lime Dressing has plenty of fresh veggies like Snap Peas and Mini Sweet Peppers plus the fluffy farro tossed in the tangy dressing will leave you satisfied and ready to tackle the day!
What You Need
Ingredients
2 cups Farro, cooked
8oz. Pero Family Farms Sugar Snap Peas, julienned
½ cup golden raisins
¼ cup Pero Family Farms Mini Sweet Peppers, julienned
¼ cup coconut, shredded
1 ½ tbsp. lime juice
1 ½ tbsp. cilantro leaves, chopped
1 tbsp. soy sauce
½ tbsp. sesame oil
Garnish with Sesame Seeds
What You Need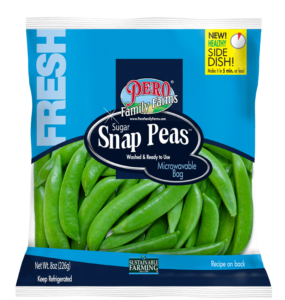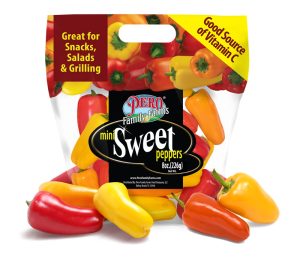 Lets Get Started
Directions
In a large bowl add the farro, sugar snap peas, raisins, and Mini Sweet Peppers.
Mix well.
Next, add the coconut, lime juice, cilantro, sesame oil, and soy sauce to the bowl.
Mix well.
Top with sesame seeds and serve.
Get More Recipes
Visit this recipe page:
https://www.perofamilyfarms.com/recipe/snap-pea-farro-bowl-with-coconut-lime-dressing/
Find a store location near you: