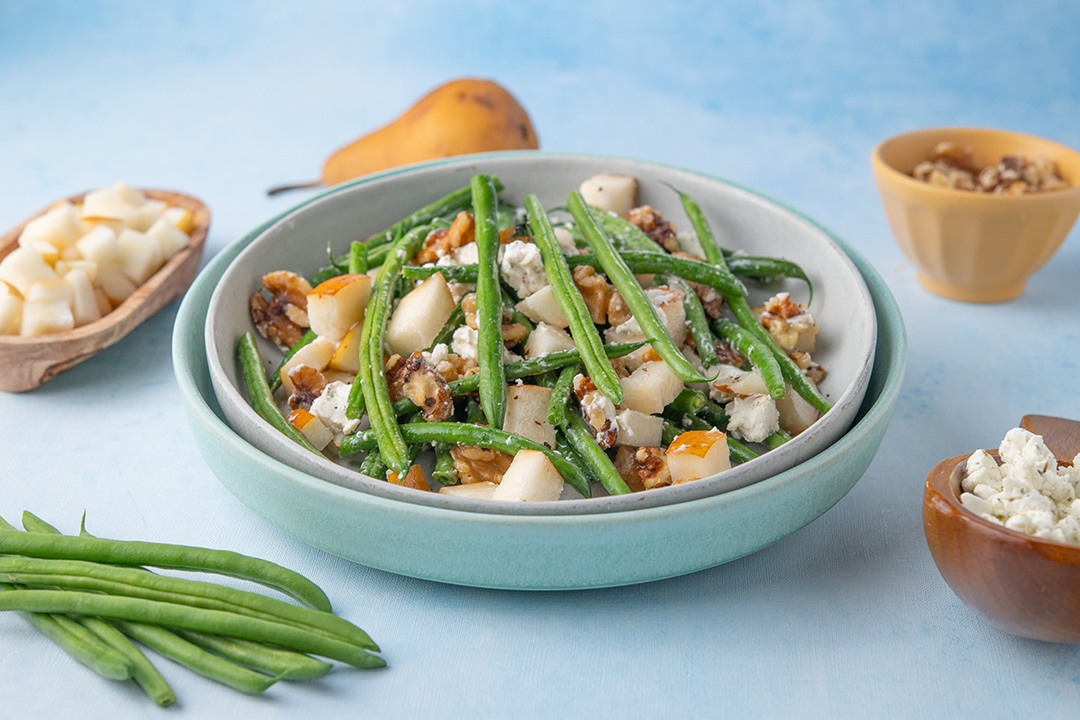 Pear & Goat Cheese French Beans
Flavor Profile | Savory
These Pear & Goat Cheese French Beans make the perfect side dish for your next family dinner. The sweetness of the pears combined with the bold and earthy flavor of the French Beans and goat cheese with walnuts create a well-balanced dish that comes together in just 10 minutes.
What You Need
Ingredients
8oz. Pero Family Farms French Beans
1 pear, diced
½ cup walnuts, pieces
½ cup goat cheese
1 tbsp. red wine vinegar
1 tbsp. olive oil
Salt and pepper, to taste
Lets Get Started
Directions
Remove French Beans from bag. Plunge into boiling water for a few minutes –chill immediately.
Place French Beans in a bowl and add pear, walnuts, vinegar, and olive oil.
Mix well.
Season with salt and pepper.
Sprinkle with goat cheese and serve.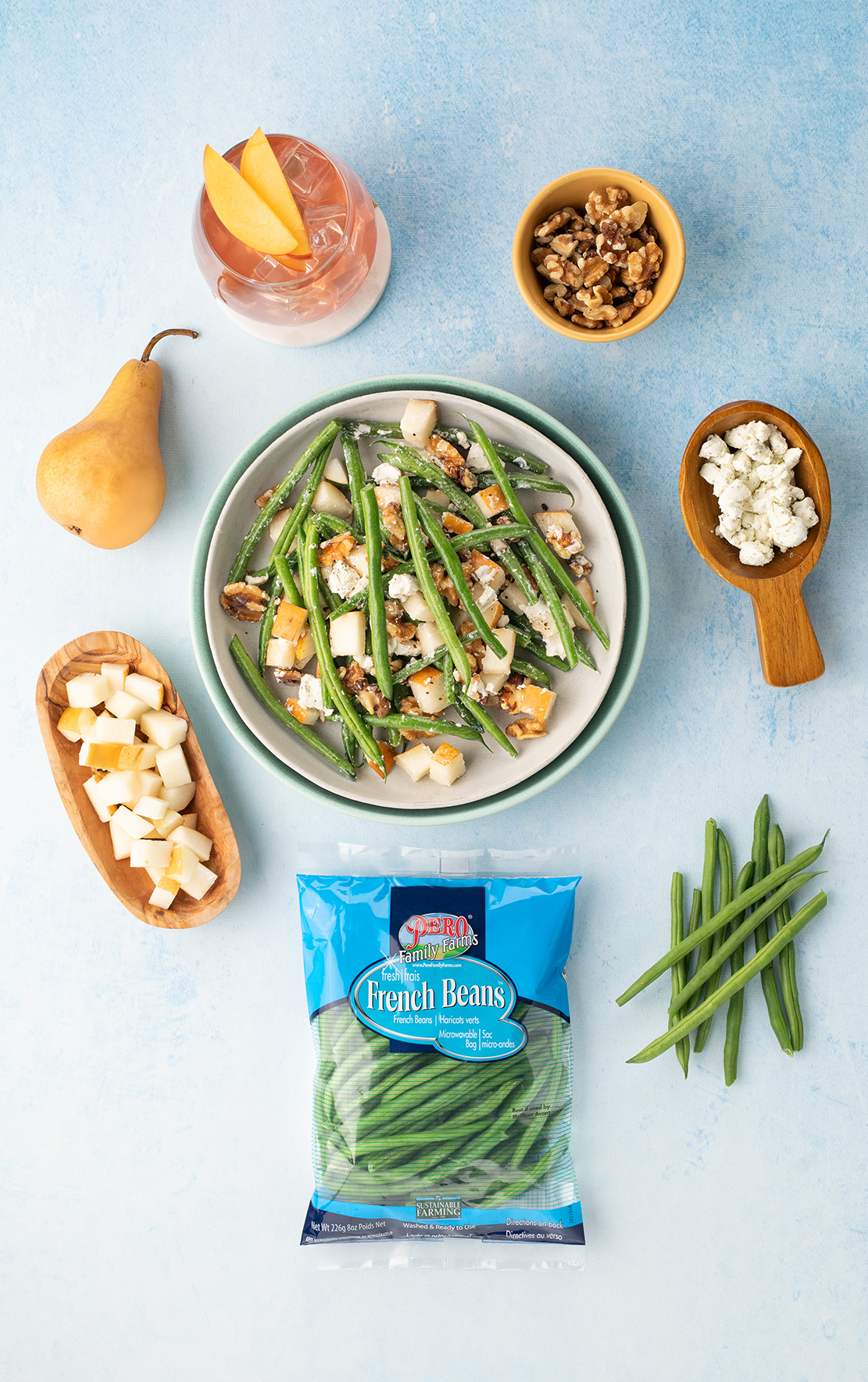 Get More Recipes
Visit this recipe page:
https://www.perofamilyfarms.com/recipe/pear-goat-cheese-french-beans/
Find a store location near you: