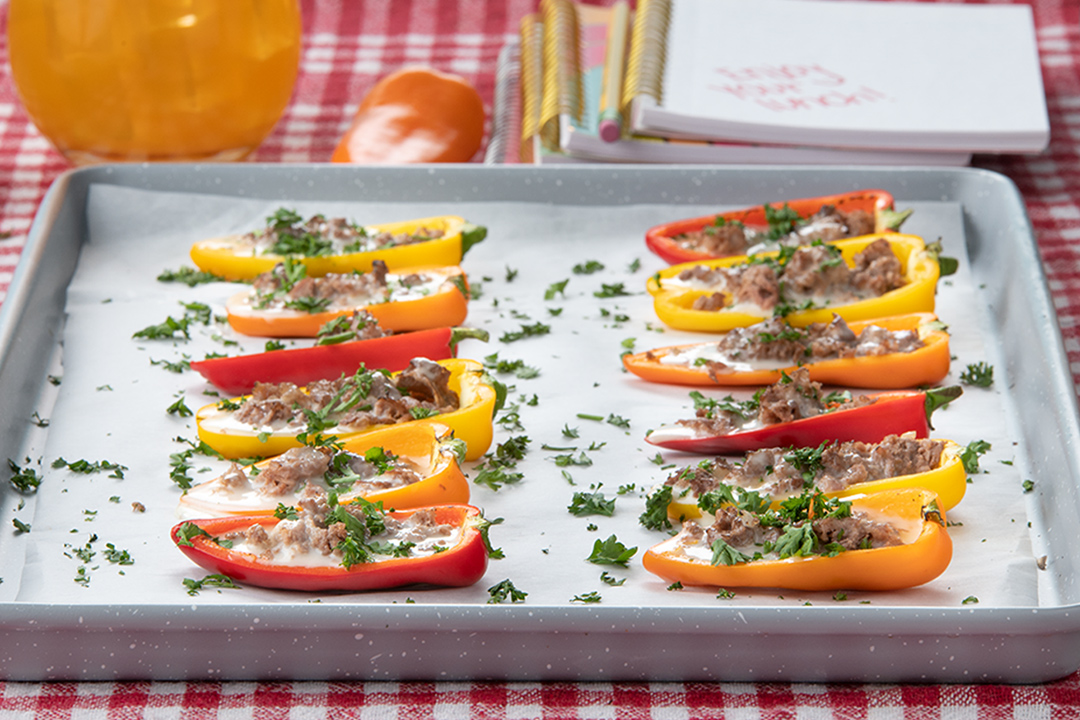 Philly Cheesesteak Stuffed Mini Sweet Peppers
Flavor Profile | Savory
Don't let the "mini" fool you…these bite-size treats are packed with tons of flavor! Using Pero Family Farms Mini Sweet Peppers, easily turn your favorite sandwich into a healthy lunch or snack. How do you spruce up snack time?
What You Need
Ingredients
8oz. Pero Family Farms Mini Sweet Peppers
3oz. Steak, chopped into 1/4″ pieces
¼ cup yellow onion, diced
1 cup of provolone cheese sauce
PROVOLONE CHEESE SAUCE INGREDIENTS
1 tbsp. butter
1 tbsp. flour
1 cup milk
½ cup provolone cheese, grated
¼ cup parmesan cheese, grated
Salt and pepper, to taste
1 tbsp. chopped parsley (optional)
What You Need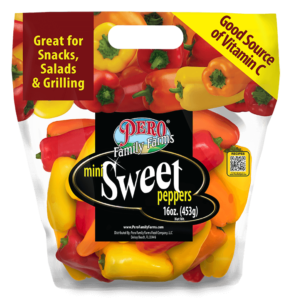 Lets Get Started
Directions
Preheat the oven to 350⁰F.
Cut the Mini Sweet Peppers in half, lengthwise and clean out any seeds or ribs.
Cook the beef and onions in a large sauté pan over medium-high temperature until beef is cooked through.
Evenly place the beef and onion mixture inside of the peppers and place the stuffed peppers on a sheet pan and cook for 10 minutes.
Remove from oven and pour a generous amount of cheese sauce over the peppers.
PROVOLONE CHEESE SAUCE: Heat a small saucepan to medium-high temperature, add the butter, and melt completely.
Stir in the flour until completely combined.
Add the milk and whip until smooth.
Add both cheeses to the pan and mix well until cheese is melted.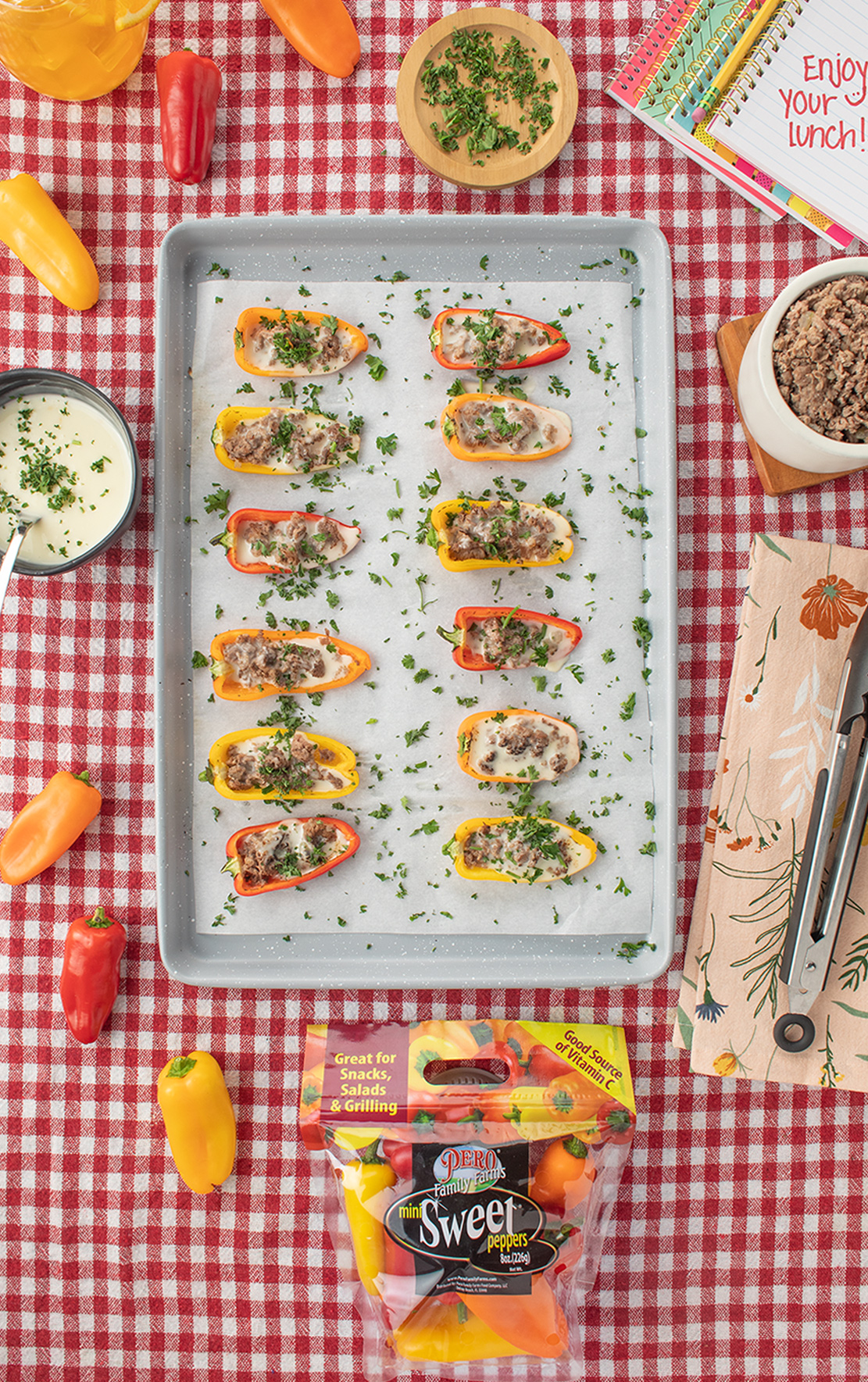 Get More Recipes
Visit this recipe page:
https://www.perofamilyfarms.com/recipe/philly-cheesesteak-stuffed-mini-sweet-peppers/
Find a store location near you: