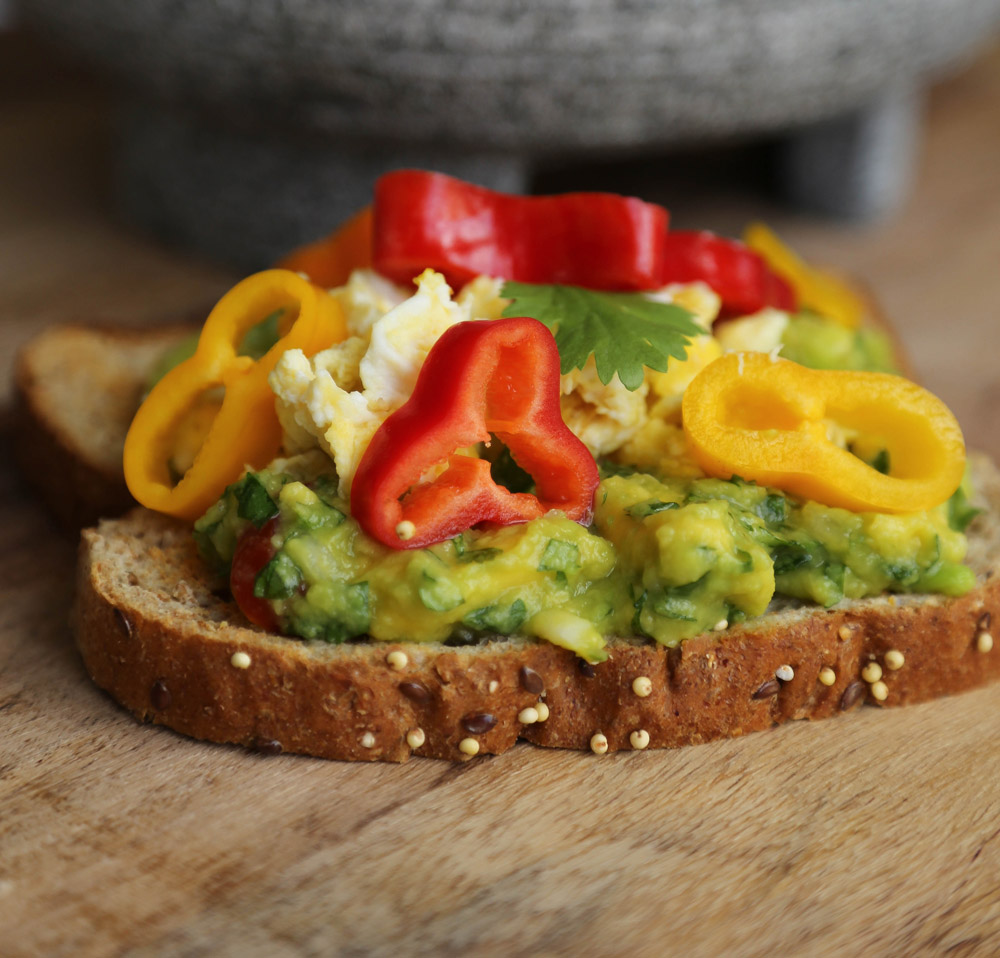 Flavor Profile | SAVORY | SWEET
Avoid a #guacward breakfast and start your morning with Fiesta Toast!
What You Need
Ingredients
2 pieces of whole wheat bread, toasted
1 egg, scrambled
½ cup Pero Family Farms® Mini Sweet Pepper Rings
1 avocado
1 tbsp. lime juice
1 tbsp. cilantro, chopped
½ tbsp. garlic, minced
Salt and pepper to taste
What You Need
Lets Get Started
Directions
In a mixing bowl, mash the avocado and add the lime juice, cilantro, garlic, salt, and pepper.
Place equal amounts of guacamole on the toast.
Next, add the scrambled eggs and top with Mini Sweet Pepper Rings.
Serve immediately and enjoy!
Get More Recipes
Visit this recipe page:
https://www.perofamilyfarms.com/recipe/fiesta-toast/
Find a store location near you: