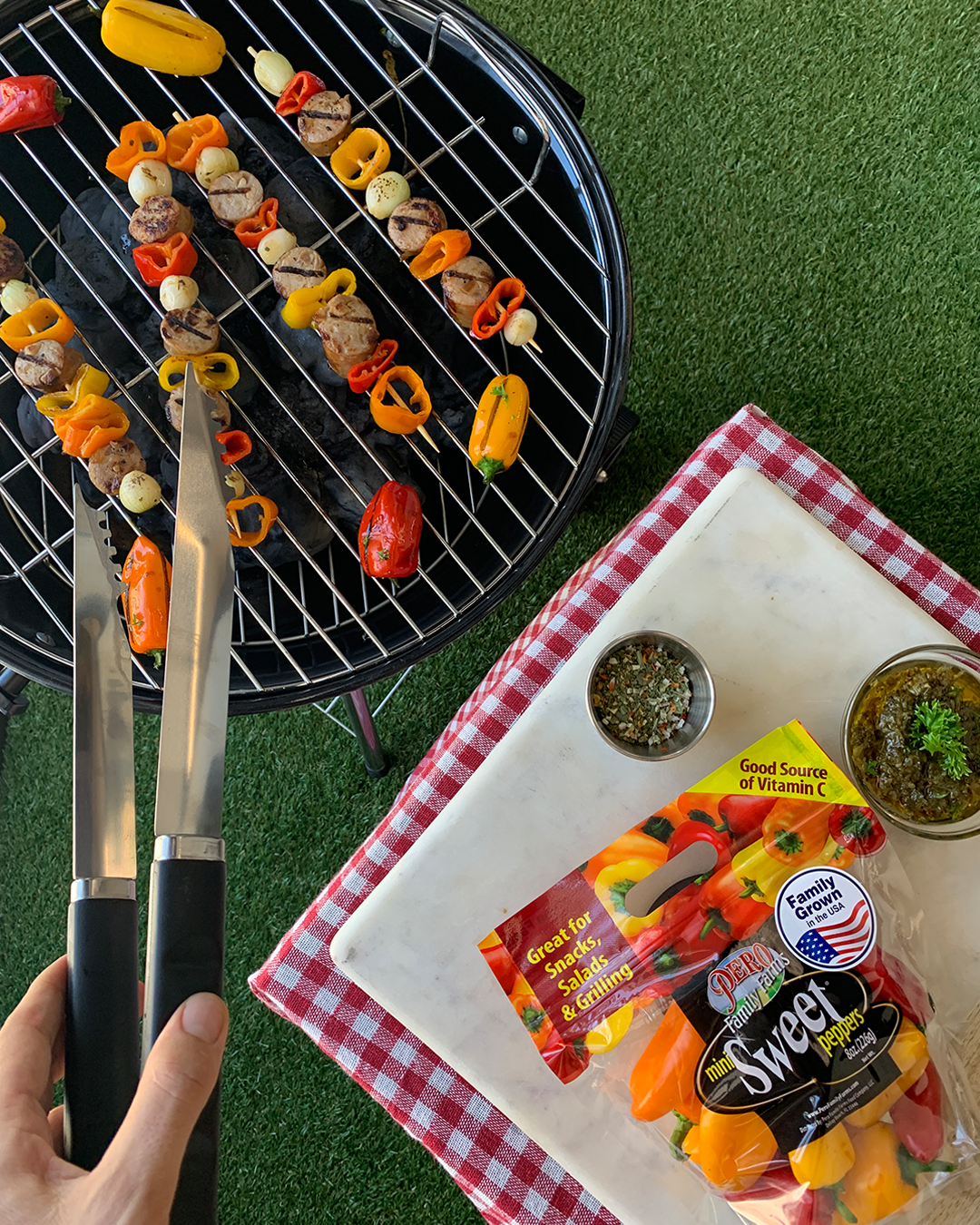 Plant-Based Chimichurri Kabobs
Flavor Profile | SAVORY
Bring the thrill to your grill with our Plant-Based Chimichurri Kabobs recipe! Ready in just 10 minutes, this recipe features plant-based sausage, pearled onions, a simple Chimichurri Sauce – and most importantly, our Mini Sweet Peppers.
What You Need
Ingredients
Plant-Based Chimichurri Kabobs
8oz. Pero Family Farms Mini Sweet Peppers, cut into rings
4oz. plant-based sausage, cut into 1″ rounds
2oz. pearl onions, peeled
4 wooden skewers
Chimichurri Sauce
2 cloves of garlic, minced
2 tbsp. red wine vinegar
1 ½ tbsp. olive oil
2 tbsp. fresh parsley, chopped
2 tbsp. fresh cilantro, chopped
1 tbsp. fresh oregano, chopped
1 tbsp. sugar
¼ tsp. cumin
Salt and pepper to taste
What You Need
Lets Get Started
Directions
Preheat the grill to medium-high temperature.
First, make the Chimichurri Sauce. In a medium bowl add the garlic, vinegar, sugar, herbs, cumin, salt and pepper. Mix well.
Next, add the olive oil and mix thoroughly.
From there, assemble the kabobs, alternating peppers, onions and sausage until each is full.
Brush a small amount of Chimichurri Sauce on each kabob.
Then, place the kabobs on the grill for approximately 5 minutes, turning occasionally until the sausage is cooked and the vegetables are cooked to your desired texture.
Serve the remaining Chimichurri Sauce on the side. Enjoy!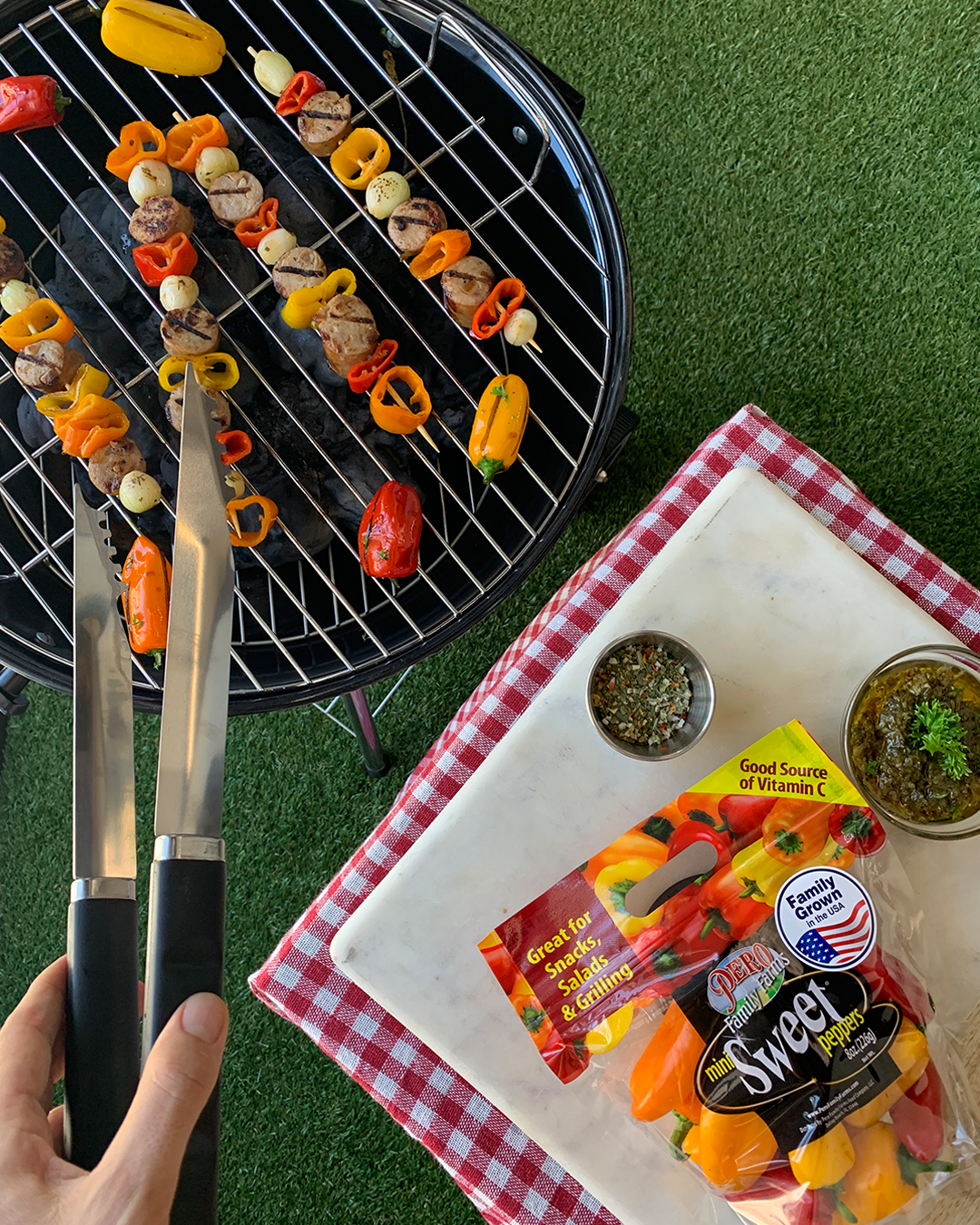 Get More Recipes
Visit this recipe page:
https://www.perofamilyfarms.com/recipe/plant-based-chimichurri-kabobs/
Find a store location near you: