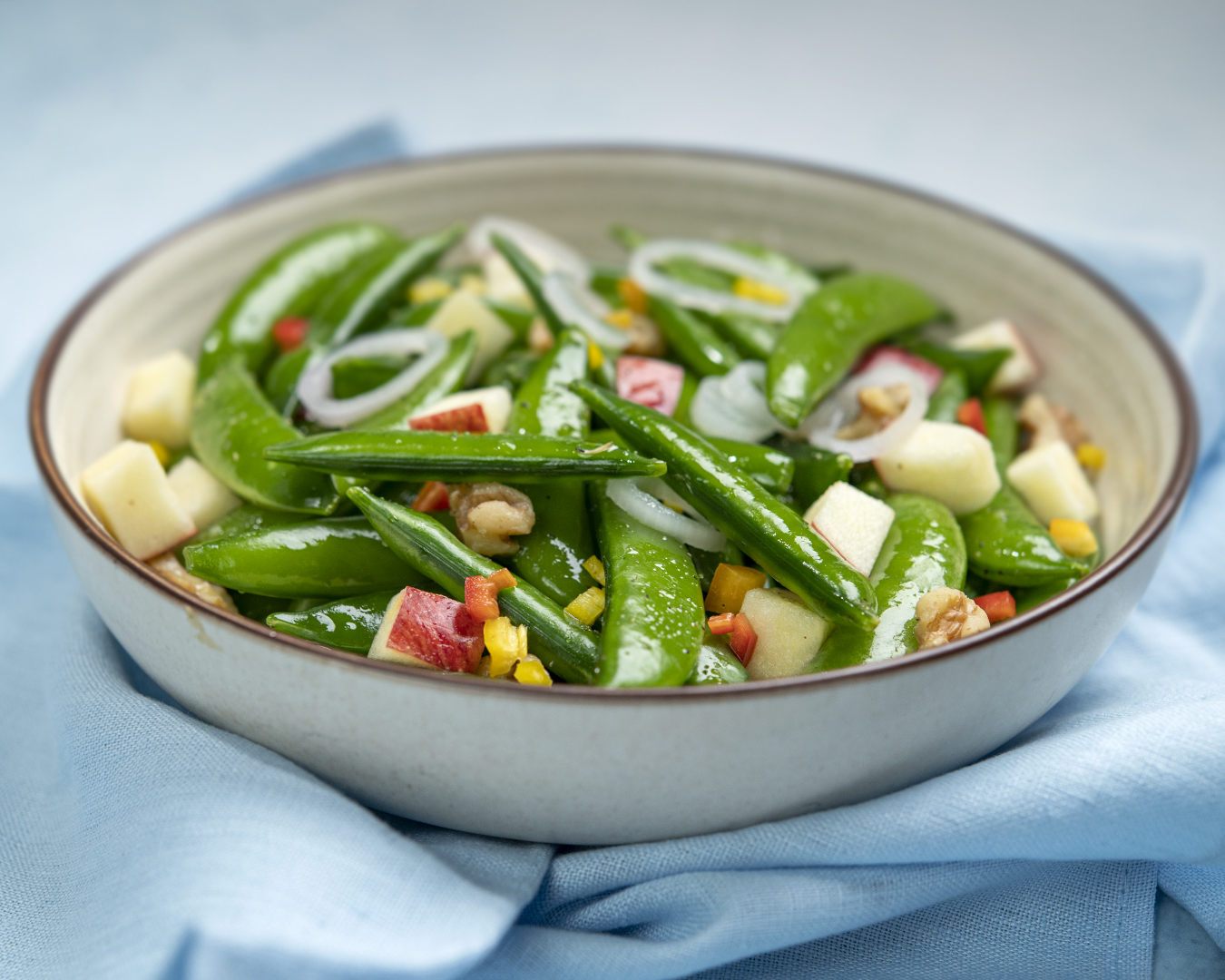 Apple Walnut Sugar Snap Peas
Flavor Profile | SAVORY | SWEET
Our Sugar Snap Peas make the perfect base for this bright and flavorful dish. And with zero fat and almost all of your Vitamin C requirements, they're a great way to snap into a healthy mindset this year!
What You Need
Ingredients
8oz. Pero Family Farms Sugar Snap Peas
½ cup red apple, diced
½ cup walnuts, chopped
For The Warm Shallot Dressing:
¼ cup shallots, thinly sliced
½ cup water
¼ cup sugar
¼ cup white vinegar
1 tbsp. Pero Family Farms Mini Sweet Peppers, diced
1 tbsp. corn starch
Salt and pepper, to taste
What You Need
Lets Get Started
Directions
Blanch the Sugar Snap Peas, according to directions on back of bag.
Add the peas, apples, peppers and walnuts to a large salad bowl.
In a medium bowl, whisk together the sugar, corn starch, vinegar and water.
Next, add the shallots to a medium pan and pour the vinegar mixture over them.
Cook the shallots on medium-high heat, stirring constantly, until the mixture thickens.
Pour the Warm Shallot Dressing over the peas, apples and walnuts, to serve.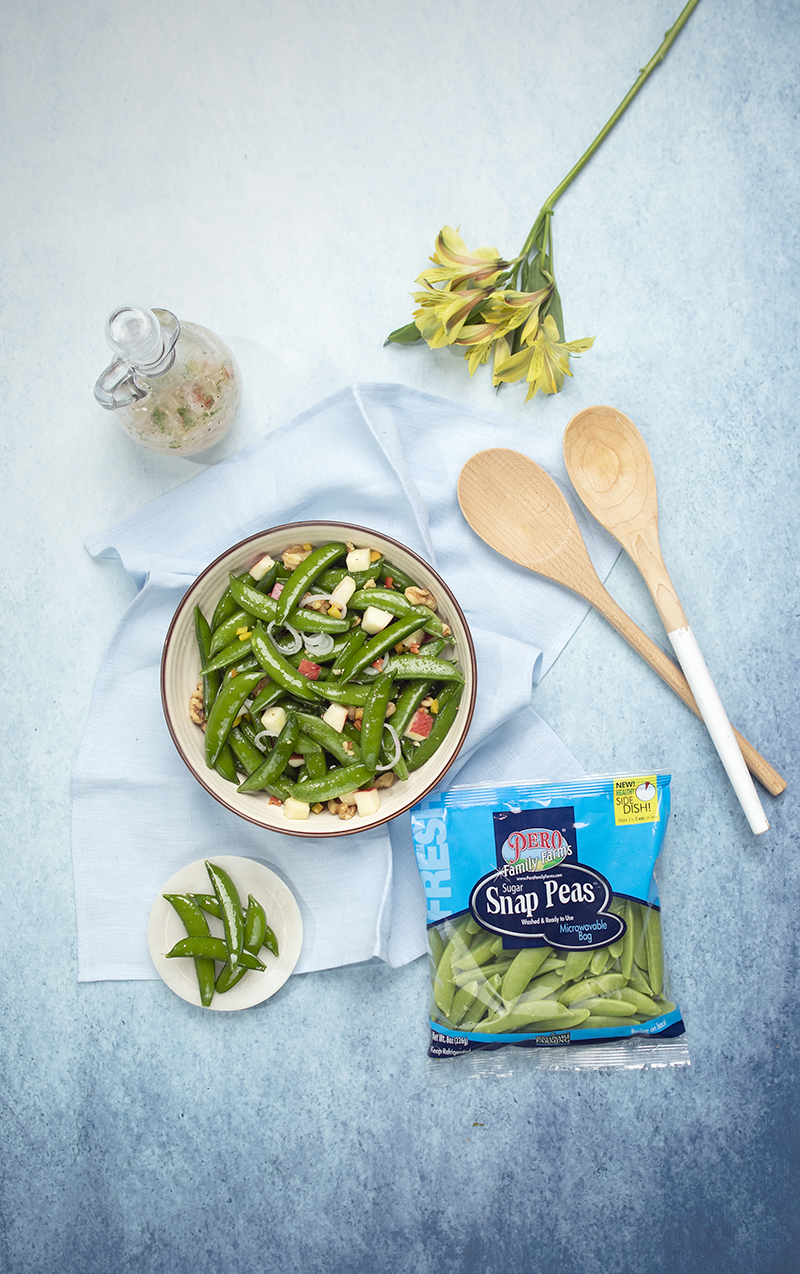 Get More Recipes
Visit this recipe page:
https://www.perofamilyfarms.com/recipe/apple-walnut-sugar-snap-peas/
Find a store location near you: