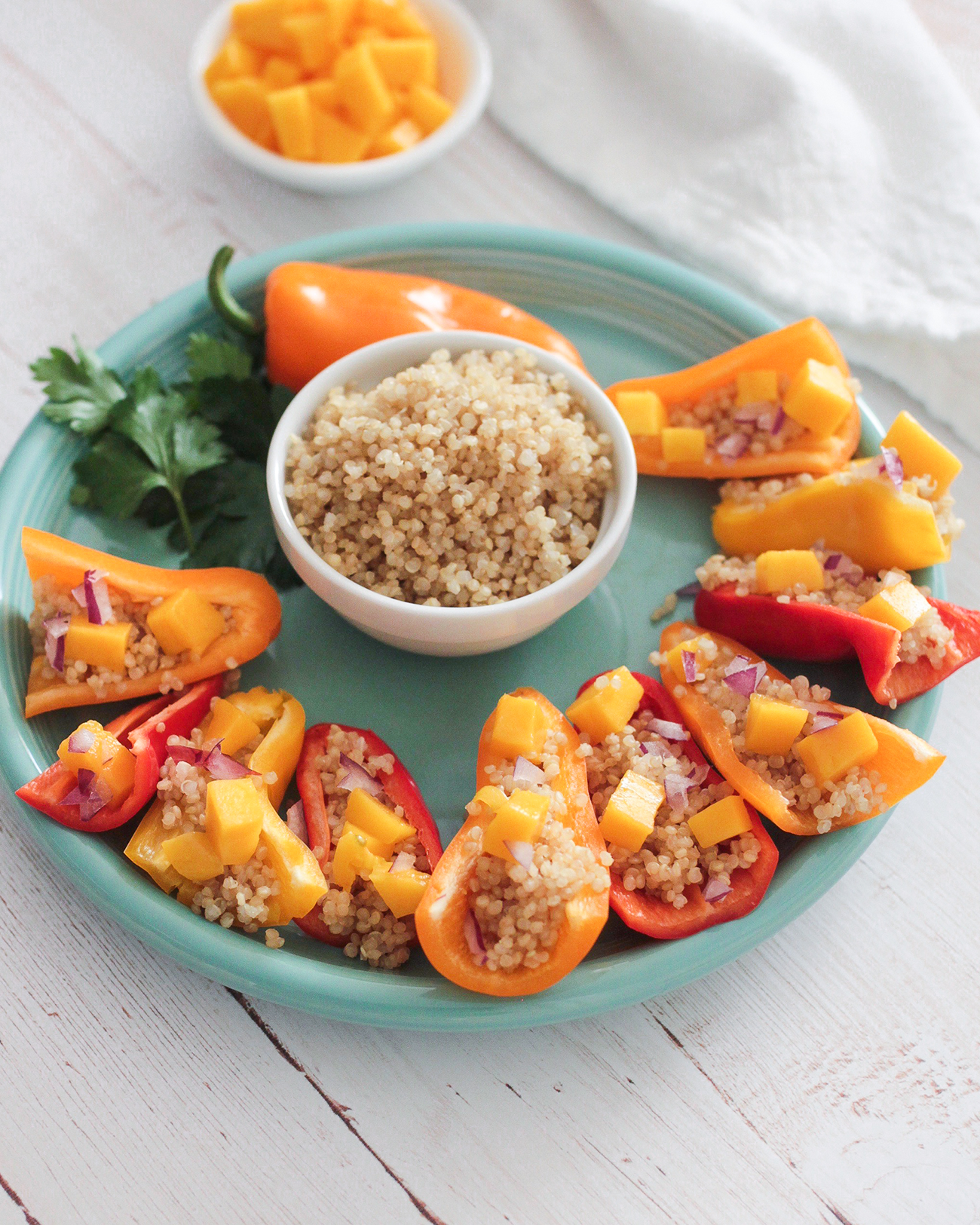 Flavor Profile | CRUNCHY | SWEET
These Mango Quinoa Stuffed Mini Sweet Peppers are the perfect light snack or appetizer for spring! Our Mini Sweet Peppers are jam packed with Vitamin C and pair perfectly with the quinoa and sweet, juicy mango.
What You Need
Ingredients
1 bag Pero Family Farms Mini Sweet Peppers, halved
1/2 cup cooked Quinoa
¼ cup Mango, diced
1 TBLS Red Onion, finely diced
½ Lime Juiced
1 tsp Olive Oil
¼ tsp sea salt
1 TBLS Flat Leaf Parsley, minced
What You Need
Lets Get Started
Directions
Prepare the quinoa as directed on the package. Once cooked, fluff the quinoa with a fork and allow it to cool and set aside.
Remove the tops of the mini sweet peppers and cut in half. Place them on a plate cut side up.
To cut a mango, the seed is in the center so cut both sides next to the seed. Carefully run your knife along the mango half to make cube shapes. Remove the skin either by peeling or cutting it off to remove the cubes. Cut these mango cubes even more finely or smaller and add to the cooked quinoa.
Add the olive oil, lime juice, finely diced red onion, minced parsley, and salt. Mix this mango quinoa mixture together. Stuff the center of the mini sweet peppers with the mango quinoa filling.
Enjoy!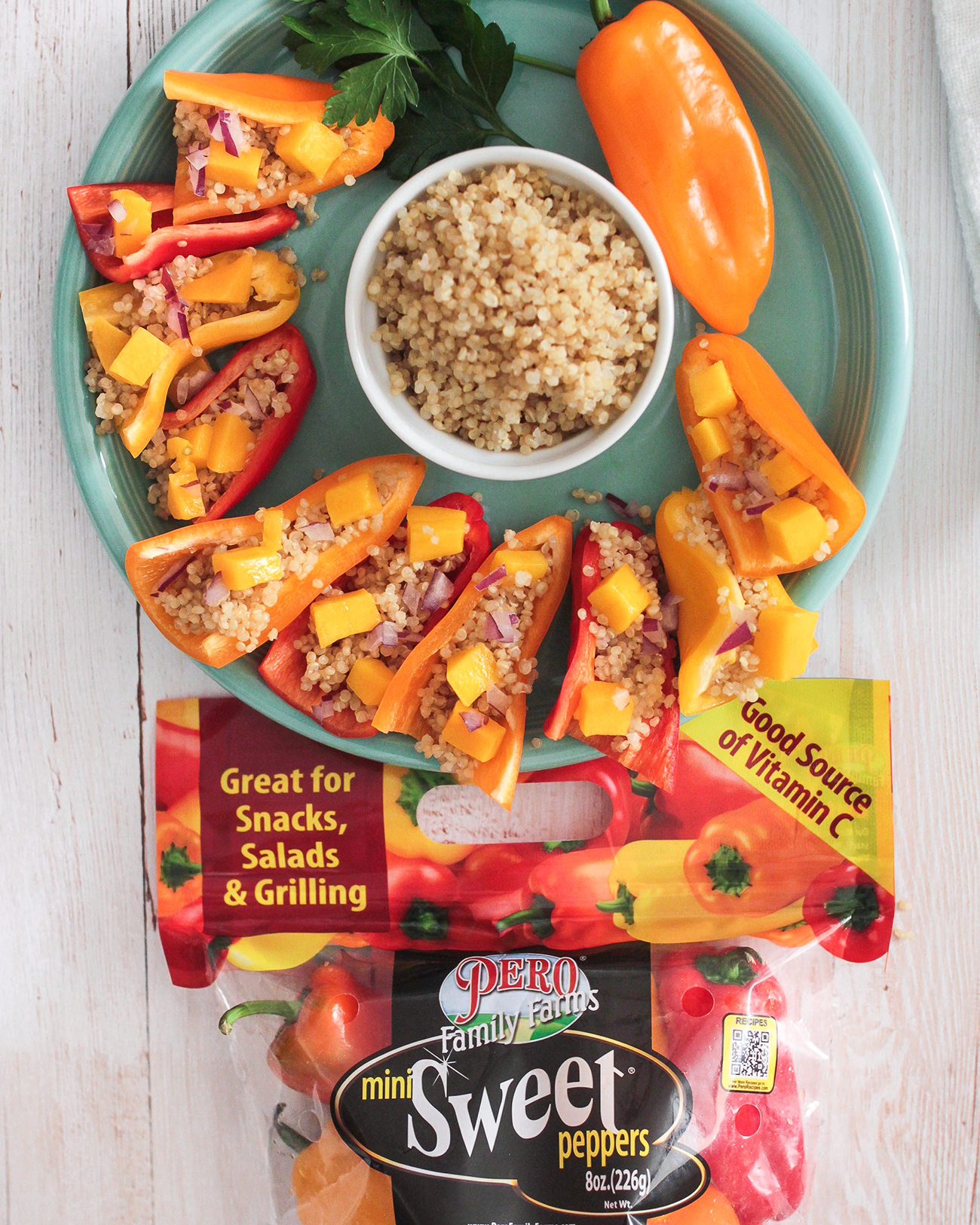 Get More Recipes
Visit this recipe page:
https://www.perofamilyfarms.com/recipe/mango-quinoa-mini-sweets/
Find a store location near you: