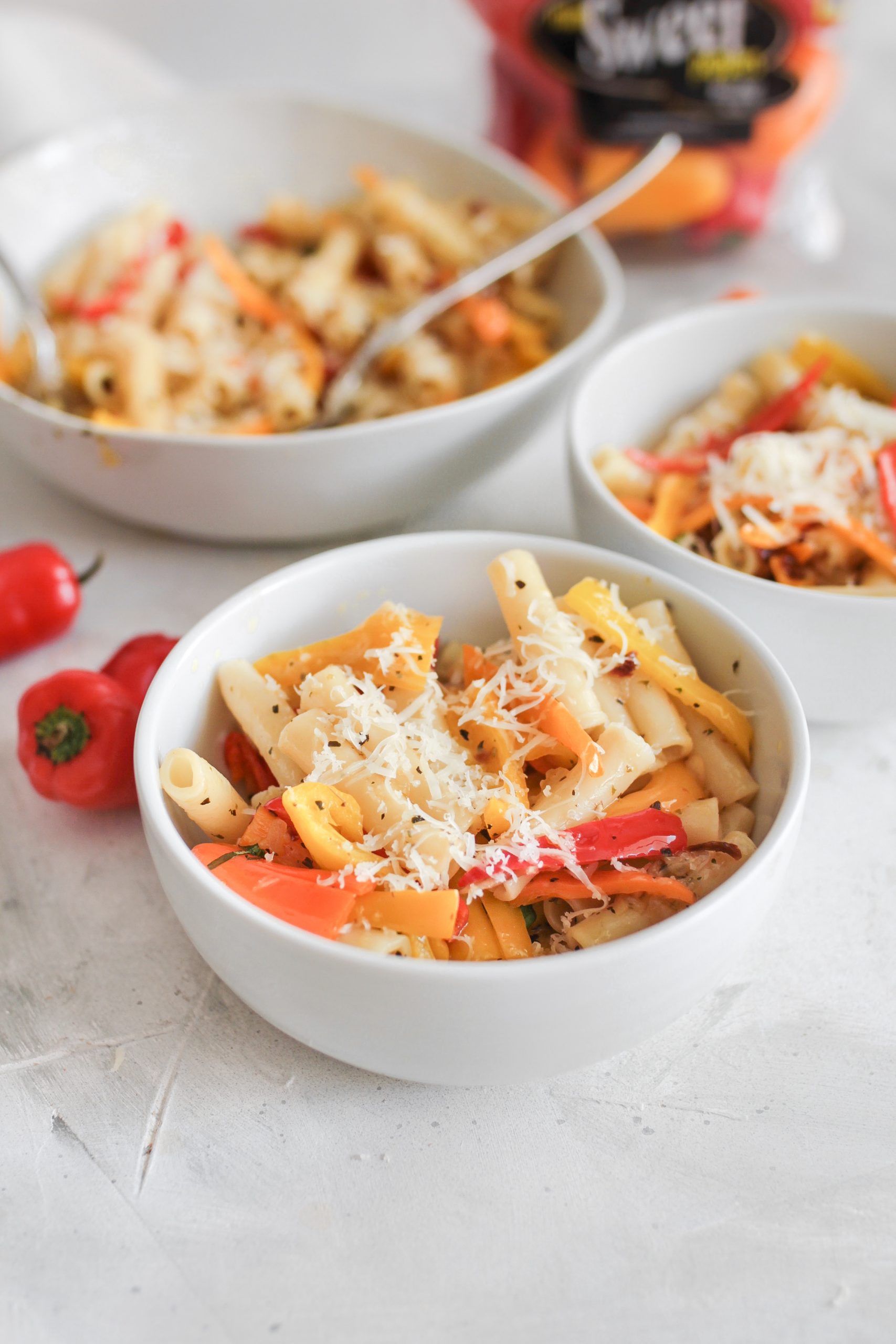 Ziti Pasta with Herb Mini Sweet Peppers
Flavor Profile | CHEESY | SAVORY
What's on your weekend menu? A great way to incorporate your veggies is by adding our Mini Sweet Peppers to your favorite Ziti recipe!
What You Need
Ingredients
8oz. Pero Family Farms Mini Sweet Peppers
1  Box  Ziti Pasta
2 cups  Mini Sweet Peppers, sliced
1/2 yellow onion, minced
1 tbls butter
2 tbls  Olive Oil
1 1/2  tsp dried basil
1  tsp dried oregano
1/2  tsp sea salt
2 tbls sundried tomatoes, finely diced
1/4  tsp black pepper
mozzarella for garnish
What You Need
Lets Get Started
Directions
To prepare the ziti, bring a large pot of water to a rapid boil. Once boiling salt the water and add the ziti. Boil until al dente, 9 minutes.
In a saucepan over medium heat add the onions with a pinch salt. Let the onions cook until translucent. Then add the dried herbs and sliced mini sweet peppers. Let this cook on low heat while the pasta boils.
Once the pasta is cooked add the ziti to the saucepan with a tablespoon of pasta water. Add the butter, sundried tomatoes, salt, and pepper.
Serve immediately and garnish with fresh mozzarella.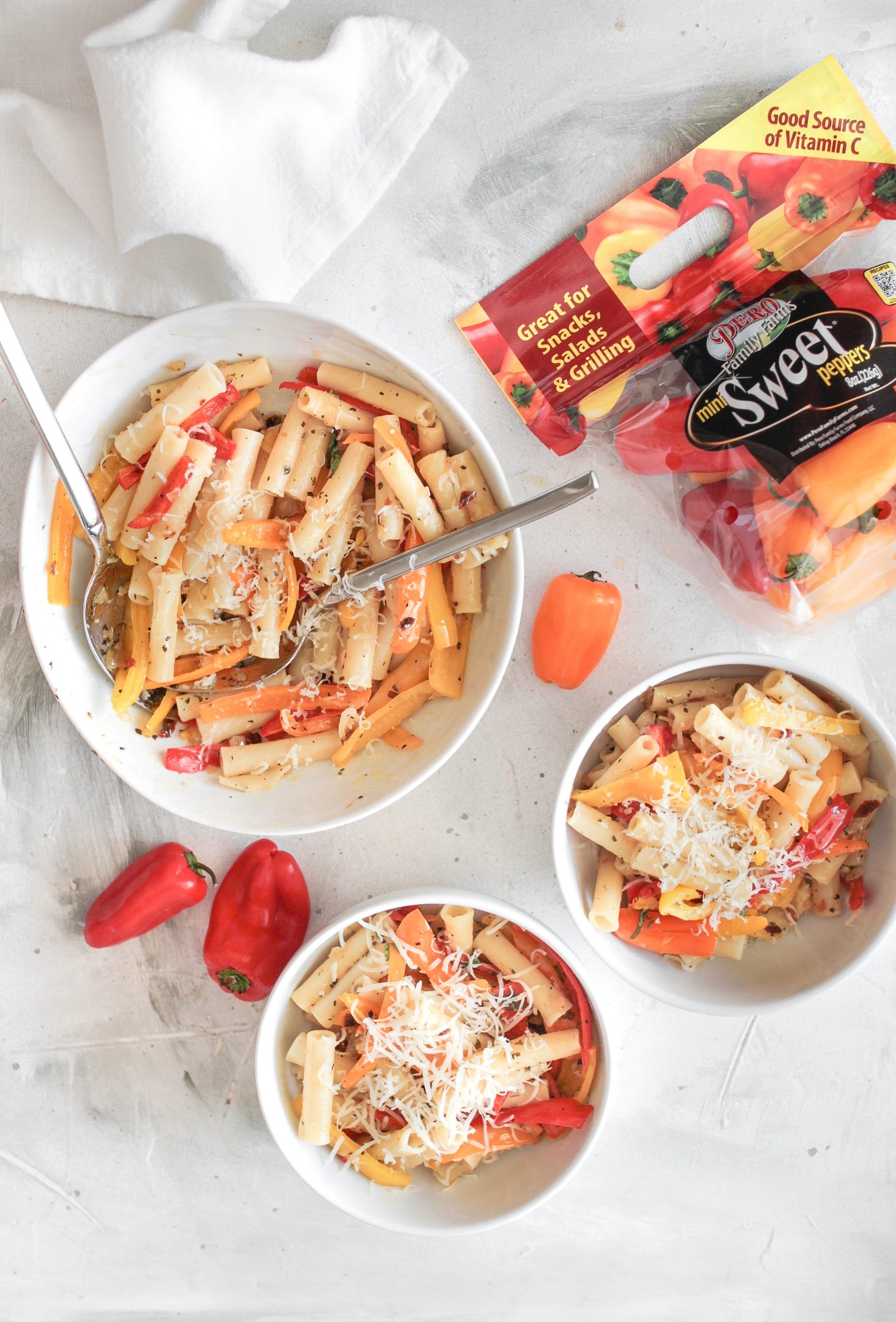 Get More Recipes
Visit this recipe page:
https://www.perofamilyfarms.com/recipe/ziti-pasta-with-herb-mini-sweet-peppers/
Find a store location near you: